I'm just a man, walking around, with a pipe but no rocks.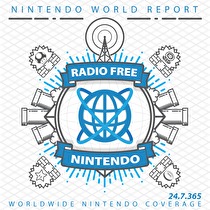 Subscribe via iTunes (Please rate and review, too!)
Gui's quarantine continues into its second week; in lieu of flowers, please send a donation to The Society for the Advancement of Charm in Games. After editing last week's mega-cast, James got lazy and declared this show would be a three-man affair. Jon kicks off New Business with Pokémon Y on 3DS. As this spiritual Ekans (it's "Snake" backwards) winds itself further around Jon's heart, we try to save him from an extended cocaine metaphor by hooking him on another self-destructive addiction, Monster Hunter - specifically the future of the series. Greg has thoughts on Blastball local multiplayer, and he finds the game's stupid moments to be the game's best. He also has thoughts on TurboGrafx shooter R-Type, now available on Wii U Virtual Console. Much like recent Retro Active title Rondo of Blood, this game is superior to its SNES pseud-port Super R-Type. James continues to make terrible decisions with impressions of The Battle Cats POP! on 3DS eShop. A Sword and Soldiers-style game starring Japanese sketches of cat monsters, Battle Cats is a weird mobile-to-3DS conversion hampered by decisions as weird as its premise.
After the break, it's time for Listener Mail. We start off with a plug for an upcoming charity event; The Nickcast: The Race Against Time is a 24-hour Chrono Trigger livestream, raising money for Alzheimer's research. It's coming up next Saturday (August 13). Other topics include: physical releases of digital-only games, the number of rumored NX devices a family man will have to buy, and descriptions of our gaming battle stations. You can arm us for war by sending us an email.
This episode was edited by James Jones. The "Men of Leisure" theme song was produced exclusively for Radio Free Nintendo by Perry Burkum. Hear more at Bluffs Custom Music's SoundCloud. The new Radio Free Nintendo logo was produced by Connor Strickland. See more of his work at his website
This episode's ending music is A Submerging Titan from Super R-Type. All rights reserved by Irem.