My boy Hector once axed 40 guys in a single day; do you really think he's going to be shy about me touching his face?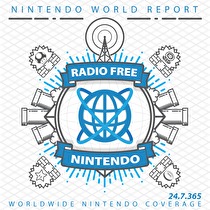 Subscribe via iTunes (Please rate and review, too!)
Radio Free Nintendo is a little bit abbreviated this week; due to some schedule conflicts, Jon, Gui, Greg, and James set the relatively restrained goal of producing a Listener Mail-only episode. Of course, this means the single-segment show turns into one of the longest Listener Mail segments in years. Topics covered include: picking RPGs on the 3DS for a fan of Western RPGs, a "touch" of censorship in Nintendo's localization efforts, the difficulty of making a new maker, and Nintendo's recent messaging strategies. You can question our messaging strategy via our mailbag.
It's last call for our next Retroactive; we will be talking about Viewtiful Joe next week. Comments can be placed in the discussion thread or sent via the mailbag. We've got some great comments for our Xenoblade Chronicles X spoilercast, so keep them coming.
This episode was edited by Guillaume Veillette. The "Men of Leisure" theme song was produced exclusively for Radio Free Nintendo by Perry Burkum. Hear more at Bluffs Custom Music.
This episode's ending music is Those That Slay and Fall, from Etrian Odyssey III: The Drowned City. All rights reserved by Atlus.