Online games and news from Japan take the spotlight in this three-dude episode.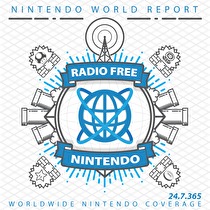 Subscribe via iTunes (Please rate and review, too!)
You know it's going to be a weird one when James starts off with Samba de Amigo for Wii. Yes, it's the terrible sequel to Sega's beloved Dreamcast rhythm game, except this one was developed by Gearbox and doesn't work. Next up is Jonny, who has ventured deeper into Monster Hunter 4 Ultimate and also started Ori and the Blind Forest... on his new Xbox One. That should really help with the backlog. Jon is up last with a return to Destiny, and yet, we do find some common ground between that online experience and Nintendo's own Splatoon.
After the break, we round up several fairly fresh news topics that seem to be focused on Japanese games. You'll hear about the latest updates and optional content for Smash Bros. and Splatoon. There's the complicated announcement of Dragon Quest XI for 3DS, PS4, and... NX? How about those latest Super Mario Maker details! Would you be interested in bizarre Kickstarter exploits for Mighty No. 9 and Red Ash? Well then, maybe the best we can offer is Final Fantasy Explorers coming to the West.
Don't forget to play and comment on the classic Blaster Master for RetroActive Jr. -- time is running out! Also, be sure to catch the important announcement at the end of this episode. We'll see you next week, and the email link is here if you feel like giving us something to talk about when Guillaume returns.
This episode was edited by Guillaume Veillette. The "Men of Leisure" theme song was produced exclusively for Radio Free Nintendo by Perry Burkum. Hear more at Bluffs Custom Music.