We catch up with a few games that didn't make our Top Five lists, and then a special guest lends a credibility boost to our stupid yearly predictions!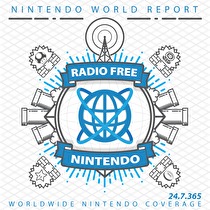 Subscribe via iTunes (Please rate and review, too!)
There are two particular episodes we do every January. One is the Top Five Games show, which you heard last week. The other one, which we on the show don't enjoy nearly as much as our audience, is the annual predictions feature. This time, we enlisted an old friend to make this chore a lot less cringe-worthy... But more on that later.
Up front in New Business, we take a critical view of several new games that are promising, but with obvious flaws. Leading that pack, perhaps inevitably, is the brand new demo for Monster Hunter 4 Ultimate on 3DS (with enhancements for New 3DS). Both veteran Jon and dabbler James had a taste of Capcom's upcoming game, including an online session together. What we learn is that yep, this sure is going to be Monster Hunter, and nope, the demo probably won't help anyone unlock the secret to enjoying this divisive series. Gui is far more positive on Chariot, the indie platformer just released on Wii U eShop, but the controls may be frustrating for the kind of intricate cooperation this game requires. Jonny finished up Captain Toad: Treasure Tracker and definitely comes out positive on this weird little package from Nintendo, even though it ends in a whimper. James rounds out the opening segment with his first dedicated report on Persona Q, and his take on it will probably surprise you as much as it did us.
Then, it's finally time for our dumbass predictions for the rest of 2015. Thank goodness we have such a great special guest to class up the proceedings. We tried to keep it secret, but if you haven't heard by now... (spoiler alert) Chris Kohler accepted the challenge of predicting one of the most unpredictable forces in video games. He's a true Nintendo expert in the world of professional games media, and you better bet that he came prepared. The rest of us delivered the usual mix of trend-spotting, wishful thinking, and completely goofball ideas that our listeners know and love to mock all year long.
We'll try to get back to normal next time, so feed that email inbox and/or fling something pithy at our new Twitter account: @RFNpodcast! You should also read Chris Kohler's provocative work over at Wired Game|Life and listen to his fun and informative podcasts, Game|Life and Good Job Brain!
This episode was edited by Guillaume Veillette. The "Men of Leisure" theme song was produced exclusively for Radio Free Nintendo by Perry Burkum. Hear more at Bluffs Custom Music.