We played games over the holiday break and would like to tell you about all of them!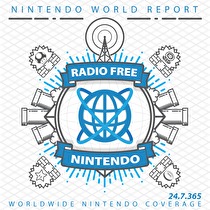 Subscribe via iTunes (Please rate and review, too!)
We're back with the whole crew to deliver a double-dose of holiday New Business. Mister Lindemann is back from the frozen north with all kinds of retro fun, starting with the supremely underplayed Bionic Commando: Elite Forces from ye olde Game Boy Color. Guillaume, still in the frozen north, delivers much-requested coverage of that Sportsball eShop game that sounds like a pretty nice indie multiplayer thing. Next up is James, who confounds everyone with his instant conversion to the cult of Atelier Escha & Logy -- no kidding, that is the name of a video game being sold in America. He'll tell you all about it. Jonny follows that with a game that's equally insane but much more relevant to our listeners, as he goes back to Bayonetta five years after the first attempt.
We had enough interesting games for a whole other round of New Business, so Jon picks up after the break with a little story about uncovering his childhood games and a debate over what to do with them. He also posits a fun but controversial question for the ages: is Final Fantasy VI better than its adored contemporary, Chrono Trigger? Then, Gui deftly connects his impressions of Shantae & the Pirate's Curse and Captain Toad: Treasure Tracker by asking if they might both be a little too polished and familiar. Jonny concludes this big episode with updated thoughts on Super Smash Bros. for Wii U, thanks to a fun visit from friend-of-the-show Michael "TYP" Cole.
During the recording of this very show, that same TYP finally joined Twitter, and in the days since, this momentous occasion ignited a chain of events such that we now have an official Radio Free Nintendo account on Twitter! Follow that to be alerted when new episodes are posted, get previews of upcoming content, and submit pithy questions and comments to our entire crew. Also, we are revving up for the next RetroActive feature, but we need your help identifying candidate games/themes! Post your ideas in the sticky forum thread, or just email us directly about this or anything else in the world of Nintendo. Finally, you can learn more about Jonny's recent book release (not at all related to video games) over here at Amazon. It's short and cheap/free!
This episode was edited by Guillaume Veillette. The "Men of Leisure" theme song was produced exclusively for Radio Free Nintendo by Perry Burkum. Hear more at Bluffs Custom Music.