In which Jonny rediscovers Pikmin 3, and James exposes the true Quality of Life.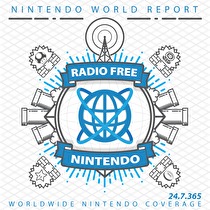 Subscribe via iTunes (Please rate and review, too!)
Following our moderately epic live show with Greg and F-Zero, RFN gets back to normal this week with loads of weird games and a bit of Listener Mail. Jonny leads the charge with a fresh look at Pikmin 3, which he is enjoying far more the second time through. Jon catches up with 3D Galaxy Force II and admits that it may actually be better than Space Harrier. James is in love with and/or mortified by the ultra-Japanese weirdness of Yakuza 4 (from the developers of F-Zero GX). Simultaneously playing both Final Fantasy Adventure and its sequel, Secret of Mana, might seem like a tough challenge, but Gui has excelled in both and is now nearing their respective conclusions. Finally, Jonny comes back around with a strident recommendation for The Room 2 on iOS. It's great because it's not like any other iOS game (except the first one, which it's exactly like).
We only had time for a pair of Listener Mail questions in this slightly abbreviated episode, but they're both thought-provoking. The first asks us to assess Iwata's recent announcement of a "Quality of Life" platform, whatever the hell that means, and how it might affect Nintendo's existing (dwindling?) video gamer audience. James has already been studying the issue carefully and goes into his industry-speak trance. We also field a letter about our least favorite game genres and consider what might make us reconsider playing them. Let us know which genres miss the mark for you, or anything else about video games and Nintendo, by emailing the show! We really do read every submission and use the majority of them on the podcast, so your participation counts!
Also, in case you missed Jonny's guest appearance on the Back in My Play podcast, do check that out to hear a lengthy analysis/defense of the controversial Milon's Secret Castle.
This podcast was edited by Guillaume Veillette.
Music for this episode of Radio Free Nintendo is used with permission from Jason Ricci & New Blood. You can purchase their newest album, Done with the Devil, directly from the record label, Amazon (CD) (MP3), or iTunes, or call your local record store and ask for it!
Additional music for this episode of Radio Free Nintendo is copyrighted to Nintendo and is included under fair use protection.