We've got hands-on reports for the newest 3DS releases and even some upcoming Wii U games!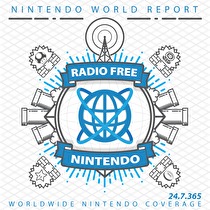 Subscribe via iTunes (Please rate and review, too!)
We have a very packed episode for you this week, with both Listener Mail and a special report from Guillaume's recent Nintendo preview event in Montreal. But New Business is no slouch either! Jonny's first up with early impressions for Pokémon Y (why ask Y?), which brings to the series a modern presentation but is otherwise extremely familiar. Gui stirs up controversy with his harsh criticism of beloved Secret of Mana -- but it's based on his intense love of another game that few of us have played. Lindy just downloaded PS3's The Last of Us and finds it surprisingly conventional... And James presents white-hot evidence of the new Phoenix Wright game, released to the eShop just barely in time for recording! Before we snap it up, Jonny also shares a few thoughts on Steam's Volgarr the Viking, which reminds him so much of a certain SNES game...
We lost Jon during the break but soldier on for a meaty segment featuring Gui, who recently took a group of friends to Nintendo of Canada's holiday preview event. He played Super Mario 3D World, Wii Fit U, Wii Party U, Sonic Lost World, and even the new Mario Party (demoed on a 2DS)! James and Jonny grill him about each one, and we're left with new answers and even more questions about Nintendo's holiday lineup. There was time left for just a few emails after that, so we tackle your questions about the future of Off-TV play, the best way to handle Pokémon DLC, and the best time to play downloaded missions in Fire Emblem Awakening.
More emails equal more podcast! Please send in yours today.
This podcast was edited by Guillaume Veillette.
Music for this episode of Radio Free Nintendo is used with permission from Jason Ricci & New Blood. You can purchase their newest album, Done with the Devil, directly from the record label, Amazon (CD) (MP3), or iTunes, or call your local record store and ask for it!
Additional music for this episode of Radio Free Nintendo is copyrighted to Nintendo and is included under fair use protection.