When I think about you, I teach myself.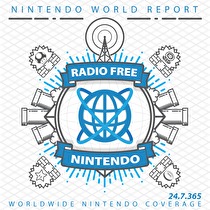 Subscribe via iTunes (Please rate and review, too!)
Jon is back this week, with a vengeance! It's a Lindemann Blow-Out as he delivers new impressions for Killzone 3 (Wii-style), the brilliant Fluidity, Monster Hunter Tri as a husband-and-wife experience, and his new punching bag, New Super Mario Bros. Wii -- did you know that it's harder than Super Ghouls 'n Ghosts? James came prepared as well, delivering tons of info and thoughts on the upcoming Atlus DS game, Radiant Historia. Is it really comparable to Chrono Trigger? Could it be the last great RPG for DS? Find out on this episode!
The newest Virtual Console game in North America is a classic called Faxanadu, and Jonny explains why it should appeal to fans of Zelda II. He's also got a report on last year's Crackdown 2, a game that is both really fun and completely pointless. Greg bring it home with a surprise import (for him), Soul Bubbles. This little-known DS game was victim to poor marketing at its launch, but Greg explains why it's worth tracking down a copy.
In Listener Mail, we address your concerns on important issues of the day. There's a pair of letters about 3DSWare and the May launch of eShop (coming to Wii?). A new listener inquires about the difficulty of Donkey Kong Country Returns and whether we're interested in Marvel vs. Capcom 3 and Super Street Fighter IV 3D Edition. We cap off this episode with a discussion of eye strain, vision problems, and tangentially, 3DS marketing.
This podcast was edited by Greg Leahy.
Music for this episode of Radio Free Nintendo is used with permission from Jason Ricci & New Blood. You can purchase their newest album, Done with the Devil, directly from the record label, Amazon (CD) (MP3), or iTunes, or call your local record store and ask for it!
Additional music for this episode of Radio Free Nintendo is copyrighted to Nintendo, and is included under fair use protection.