Can you handle an entire episode devoted to Metroid?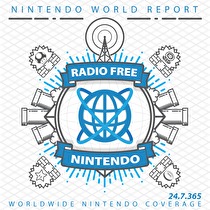 Subscribe via iTunes (Please rate and review, too!)
Way back on Episode 47 of this little podcast, Jonny discovered that he might like Metroid more than the average gamer. He felt alone, alienated... special. Since that time (2007!), Jonny has learned that there are a few others like him, including Greg and Zach, who appear on this special Other M follow-up episode. If you just can't get enough of our zealous enthusiasm for Metroid (last showcased in the RetroActive discussion of Metroid II on Episode 193), this episode delivers over an hour of Metroid and nothing but.
We dive deep into spoiler territory on Other M, compare it to virtually every other game in the franchise, and speculate on where the series should go next. It's all Metroid, all the time on this week's RFN! We'll be back next week with the full crew and lots of non-Metroid games to talk about.
Note: following the initial spoiler warning, rejoin the discussion at 51:38 if you wish to avoid specifics of the late-game story and gameplay.
This podcast was edited by Greg Leahy.
Music for this episode of Radio Free Nintendo is used with permission from Jason Ricci & New Blood. You can purchase their newest album, Done with the Devil, directly from the record label, Amazon (CD) (MP3), or iTunes, or call your local record store and ask for it!
Additional music for this episode of Radio Free Nintendo is copyrighted to Nintendo, and is included under fair use protection.