We celebrate four years and 200 episodes with a gigantic discussion of Nintendo DS and how it rose to dominance.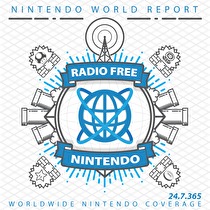 Subscribe via iTunes (Please rate and review, too!)
For this special anniversary episode, we skipped special guests, clip reels, and sappy remembrances. Instead, we decided to celebrate six years of Nintendo DS, on the eve of its true successor (or the fourth pillar?), the Nintendo 3DS.
Even our New Business segment is DS-centric. Jonny's addicted to Puzzle Quest 2, while Jon dusts off his DSi for X-Scape. Greg catches up with Jam with the Band, mysteriously released in Europe after years as a popular import. James wraps it up with Mega Man Zero Collection but also sneaks in a PC game with Tropico 3, which he describes as a sociopathic version of Sim City.
The lopsided conclusion is our feature topic, outlined and navigated by Mr. Leahy. Greg takes us through the early DS announcements, the playable debut at E3 2004, and the American-led launch (full of third-party titles, oddly). We each discuss the moments in 2005/2006 when we realized that DS might actually deliver on Nintendo's wild ambitions. And we ponder the larger significance and ubiquity of this tiny gaming system -- how it has affected our lives, our gaming habits, and the entire industry. It's a sweeping feature on an even bigger topic, but we covered as much as possible! Please send in your personal DS stories and comments on the feature, to be read on a future episode.
Finally, don't forget that the RetroActive: GBA Edition poll is ongoing and highly contested! Make your voice heard by voting before Thursday's deadline.
This podcast was edited by Greg Leahy.
Music for this episode of Radio Free Nintendo is used with permission from Jason Ricci & New Blood. You can purchase their newest album, Done with the Devil, directly from the record label, Amazon (CD) (MP3), or iTunes, or call your local record store and ask for it!
Additional music for this episode of Radio Free Nintendo is copyrighted to Nintendo, and is included under fair use protection.