Random craziness keeps this fish fresh.
Shutshimi (pronounced shoot-shee-mee) is a new game from Choice Provisions, the studio previously known as Gaijin Games. In it, up to four players control goldfish with muscled arms through a series of very brief horizontal shooter stages. This is ultimately a score attack game, but Choice Provisions keeps things interesting by adding twists every ten seconds—yes, ten seconds. It's insane, but also insanely fun.
These ten-second shooter segments are usually light on enemies, but those enemies all hail from Crazytown: bears which roll into balls, reverse mermen, cats in fishbowls, and sharks with sunglasses are among your foes. Every once and awhile, you'll come across one of the game's three bosses—a submarine, a fire-breathing dragon, and some kind of tentacle demon monster. Defeating them all starts a new, harder round with improved weapons and even tougher bosses. This repeats forever.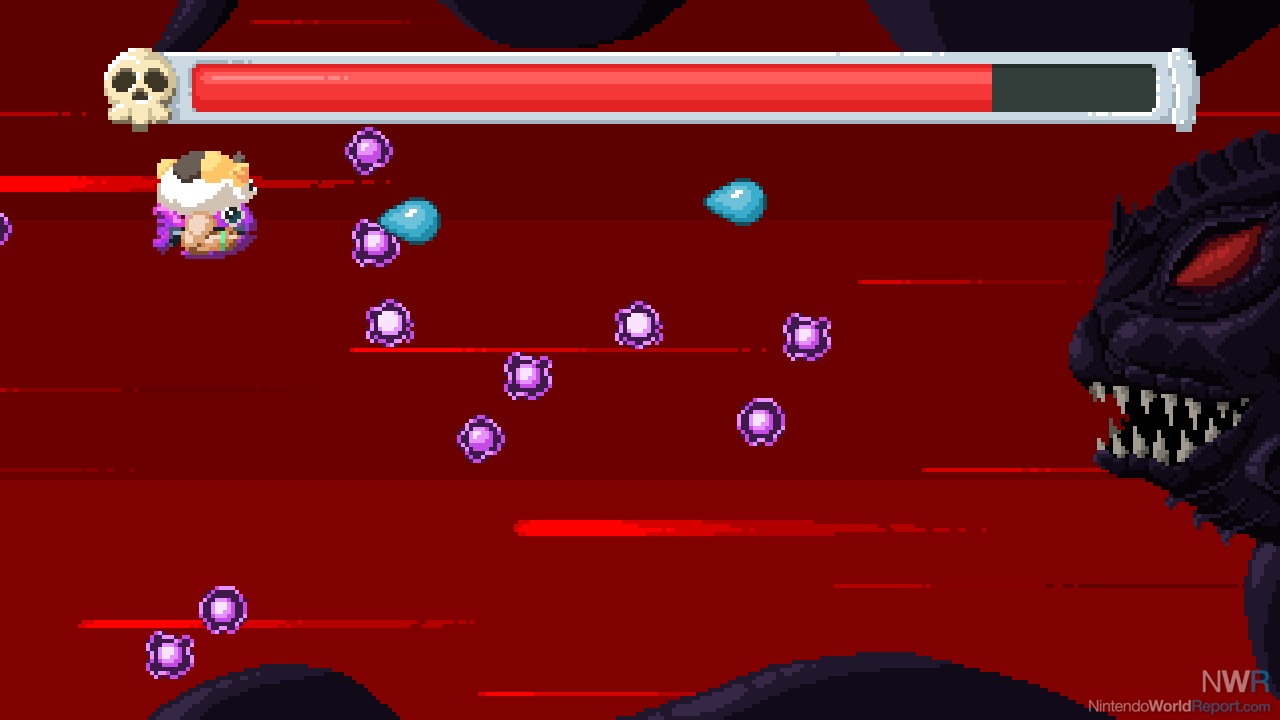 Oh, but let's talk about that ten-second limit. Every ten seconds, you're taken to a very short item selection screen where you can select a game-changing item. Some items last the rest of the game, some only last the next segment. The items do a number of interesting things, including making you constantly float up or down, making your movement fast or slow, increasing or decreasing your goldfish's size, changing your weapon, or increasing or decreasing the number of enemies in a given stage. Others are aesthetic but funny: giving you a new hat (some hats are living creatures) or a cape, giving your fish extra muscle-y arms, or putting a fish bowl around your fish. One of the items turns the stage into a blow-up bouncy house, while another (possibly in a nod to Shovel Knight) makes everything butts.
Your goals are twofold: survive as long as you can and rack up an impressive score, but also grab some achievements, which are usually gleaned from completing certain random tasks or nabbing certain item combinations. It's all in good fun, and it's usually chuckle-worthy.
While Shutshimi is obviously meant to be a party game, it's very fun for the solo gamer as well. Once you start learning what items do what, you'll be able to avoid the ones you dislike and grab the ones you dig. Shushimi is a nice surprise—I highly recommend it.