All 64 bits of snowboarding, now on your GamePad!
When was the last time you played a snowboarding game? For me the last one was on GameCube, well over a decade ago at this point, and even further back since I played 1080 Snowboarding on the Nintendo 64. Yet despite all that, I find going back to this 1998 class incredibly charming and rewarding. This game is from an era with little to no tutorials or handholding, in fact if you jump straight into a Match Race you may be surprised at just how hard it is to win the first race. As a veteran the controls came back to me like muscle memory, but newcomers might want to play around with the training modes to learn how to control your snowboarder correctly. The stunt modes such as the halfpipe and Event mode are great for getting to grips with the controls, and how you need to balance speed with skillful manoeuvring. Balance, speed, and momentum are incredibly important in this game and are all backed up with a very realistic physics model. This even extends to the way the snow realistically moves, and sounds.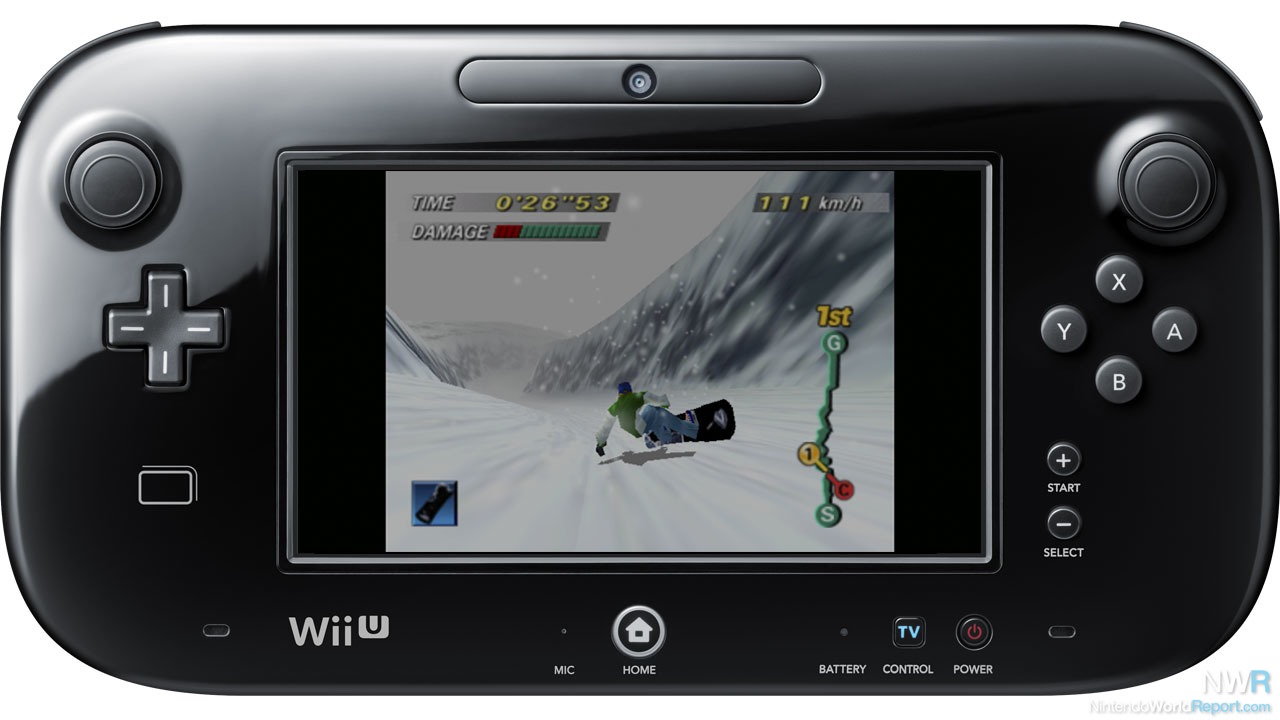 However above all that this game has style, from the clothing, the branding, and the overall look for the characters and menus. It almost acts as a companion piece to Splatoon as a part of Nintendo's history of being (or at least trying to be) cool. It's perhaps most prevalent in the music which is a mix of rap and techno, with an ample supply of 90s-era voice samples. I had a lot of fun with 1080 Snowboarding both back in the day and now on Wii U, however I'm wary that some players might not appreciate the brutal difficulty straight out the gate. If you want to pretend like you're learning how to balance on a snowboard from the comfort of your living room, like a challenge, and can deal with Nintendo 64 low resolution textures, then I say go for it.