Near Pixel Perfect
Developer Goodbye Galaxy Games' original Tappingo for the Nintendo 3DS was one of my favorite 3DS eShop titles when it released February. The game offered fun and approachable gameplay perfect for the system. The second entry to the series takes the addicting gameplay from the first Tappingo and builds on it an improved interface and control scheme.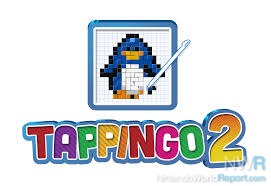 Tappingo 2 is a picture based puzzle game in which the player is given a grid filled with colorful numbered blocks. By tapping and dragging the box in one of the four cardinal directions, the box expands to the edge of the grid if its path is not blocked by another box. The goal is for the player to expand the boxes in the proper order and direction so that each box is expanded the exact number of pixels indicated by the number in the box. Upon completion of this goal, the boxes will have created an image of some sort of object ranging from various inanimate objects to characters from various eShop indie games. Puzzle completion is timed so players can replay a puzzle to try to improve their time.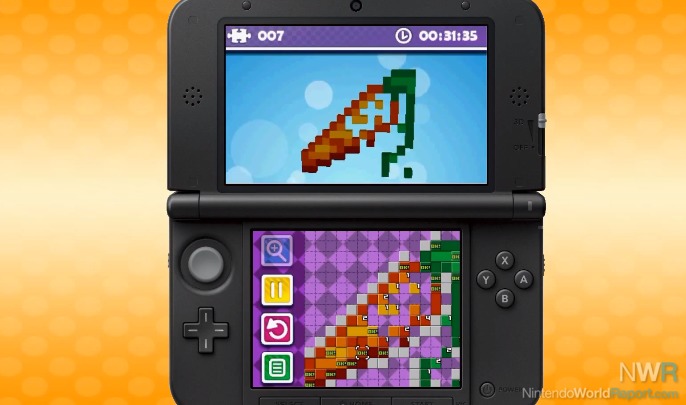 Where the sequel improves on the original is the inclusion the ability to zoom on the bottom touch screen. This feature's absence from the original was frustrating on larger puzzles. I played the original on my 3DS XL and was having trouble so I can't imagine how frustrating it was for users of the 2DS and original 3DS models. The zoom is well implemented, allowing the user to move around the grid using the touch screen.
The one issue I found with Tappingo 2 is that the difficultly curve could be smoother. The game takes a while to get difficult and when the game finally picks up in difficulty, the change is drastic. However, players can play the puzzles in any order so players searching for more difficulty can skip ahead. T appingo 2 is a step closer to puzzle perfection for the franchise. The implementation of a zoom feature improves the game experience significantly on the larger puzzles. Tappingo 2 should not be missed by 3DS puzzle game fans, especially those who like Picross. This is an excellent choice for those looking for something to add a little variety to their 3DS library.