Samus' most influential game rolls onto Wii U.
What can I say about this game without degenerating into fanatical drivel praising Super Metroid as one of the best games ever made? How does the game fare by today's often jaded and cynical stance on the industry? Has Samus' Power Suit rusted over time? Read on!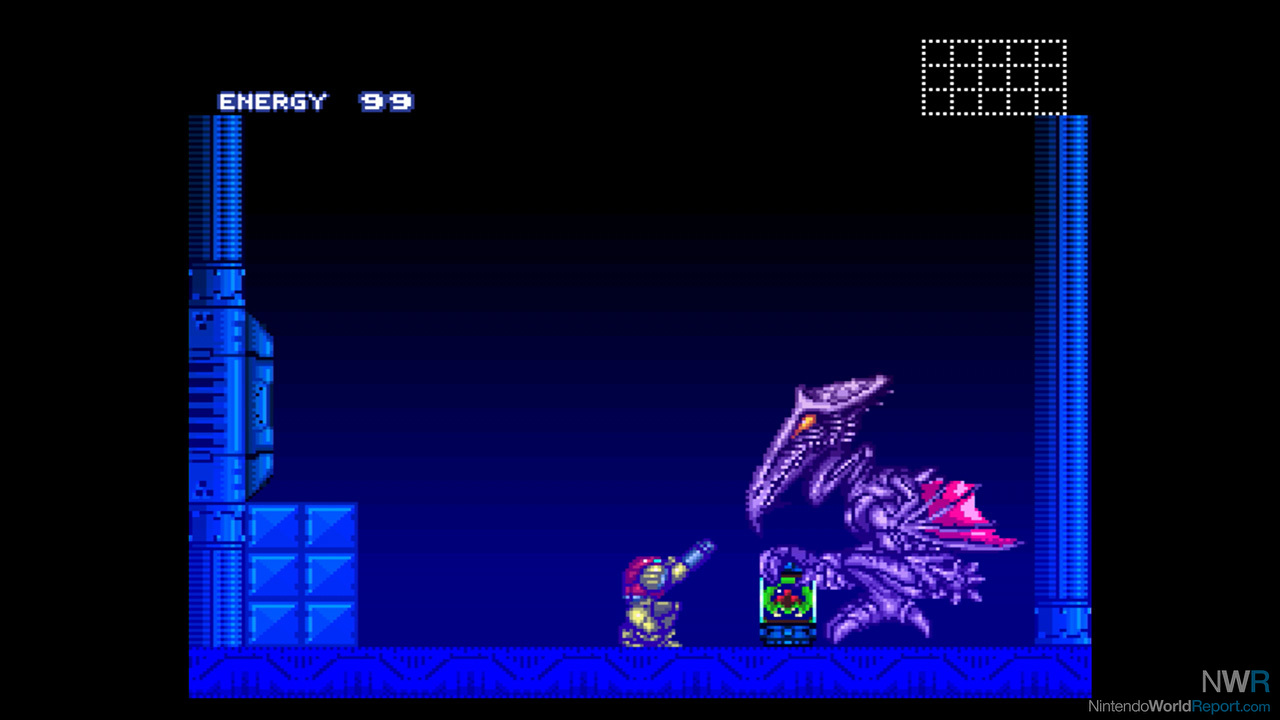 If you haven't played this or any other Metroid game before, the experience can be a little daunting at first. A brief recap of the last two games is all the introduction you'll get before you're dropped right into the action. There is nobody to talk to, nobody to give you directions, and no on-screen tutorial on how to shoot or jump or open doors. Samus is alone on this hostile alien world; isolated from all human communication, and it's up to you as the player to experiment and see what works in which situations. To me, this is a prime example of perfect difficulty in a game: it won't hold your hand the entire way, but it encourages exploration and experimentation and rewards you all the more richly for doing so. You're not forced to follow a set path or collect every item, but the more you put in to looking around and figuring things out for yourself, the more you'll get out of it. Each new item has its uses in both battle and exploration, and it is this style of creatively sealing off paths until you have the right equipment to proceed that set the standard for both this series and copycats alike. I especially love how this game takes place on Planet Zebes, the location of the original Metroid on the NES. In the first half of the game you will come across many areas that Samus previously traipsed through, even the ruined remains of Mother Brain's original hideout! It's this continuity and attention to detail that gives this game such unmatched atmosphere and life.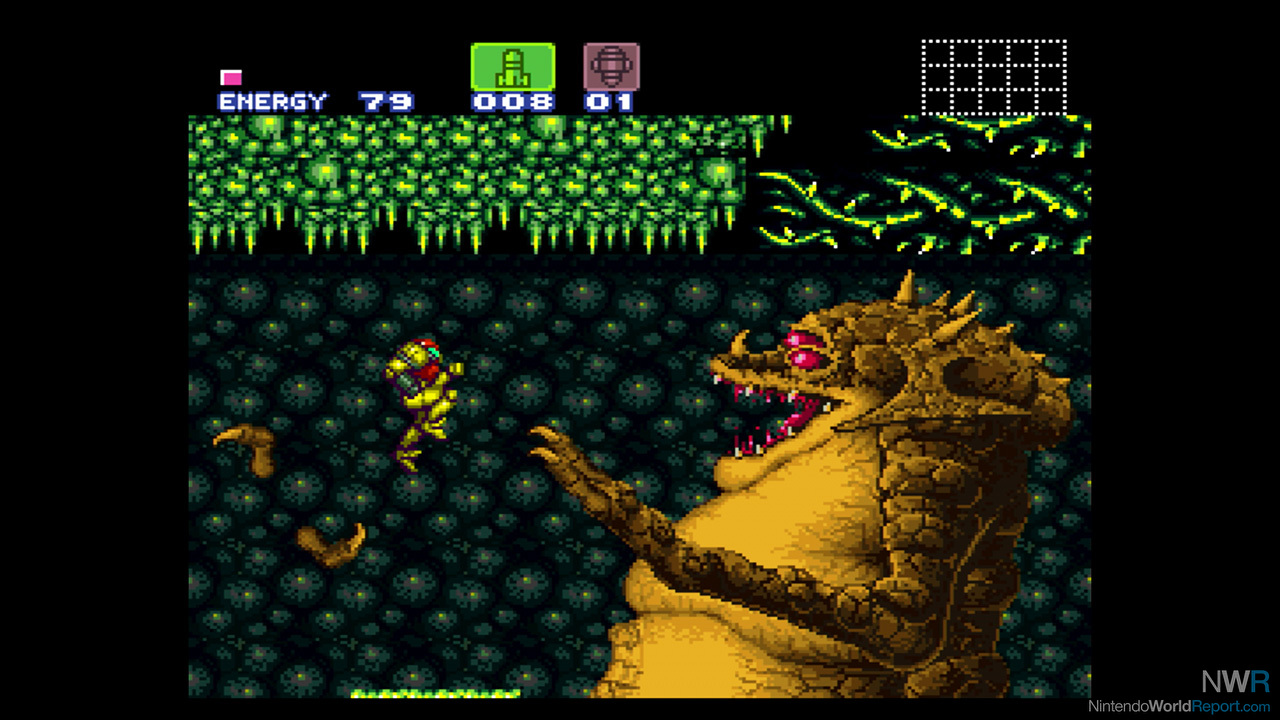 Granted, some aspects that were minor hindrances in the original version are seemingly more apparent today when compared to newer games in the series. Holding a separate button to activate your Speed Booster while jumping and shooting often feels like a clumsy juggling act, particularly when experimenting with a certain hidden move later on. As you progress through the game you'll obtain an increasing amount of secondary weapons, with only one button to cycle through them one by one. This can become hairy in the heat of a boss battle that requires quick contextual toggling of the different Beam shots, Missiles or Power Bombs. These are all mere learning curve issues though, and once you're familiar with how things work, try idling on the title screen for a few minutes to see a collection of secret advanced moves to try!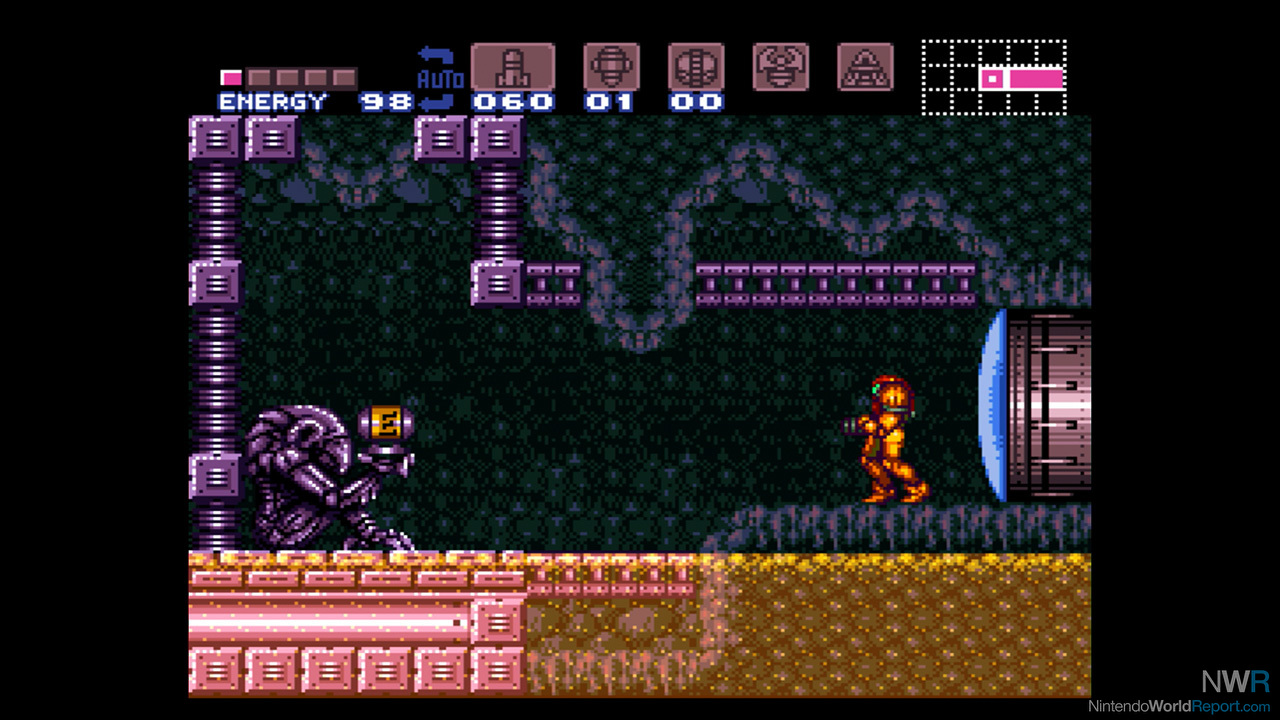 The visuals have never looked better as they're pumped through the Wii U's HDMI cable; the ambient sound effects and eerily catchy soundtrack are as memorable as they were back on the SNES. Playing on the GamePad has proven to be just as effective as it ever was on the SNES, and the off-TV play offers dozens of advantages. Not only does Super Metroid hold up today, but it also taunts a superior standard of game that has been lost amongst the slough of oversimplified, handholding Super Guides and tutorial levels that are sadly becoming the norm. There is no excuse for not owning this masterpiece.