Mario and Yoshi's relationship got off to a rocking start in this SNES classic.
When Super Mario World debuted alongside the launch of the Super Nintendo back in 1990, it was a landmark title. More than 20 years later, Super Mario World holds up as a must-play highlight of the Mario Bros. legacy. With a delightful sense of discovery and intriguing additions, this title is well worth picking up on the Wii U Virtual Console, whether it's your first time through Dinosaur Land or your 100th.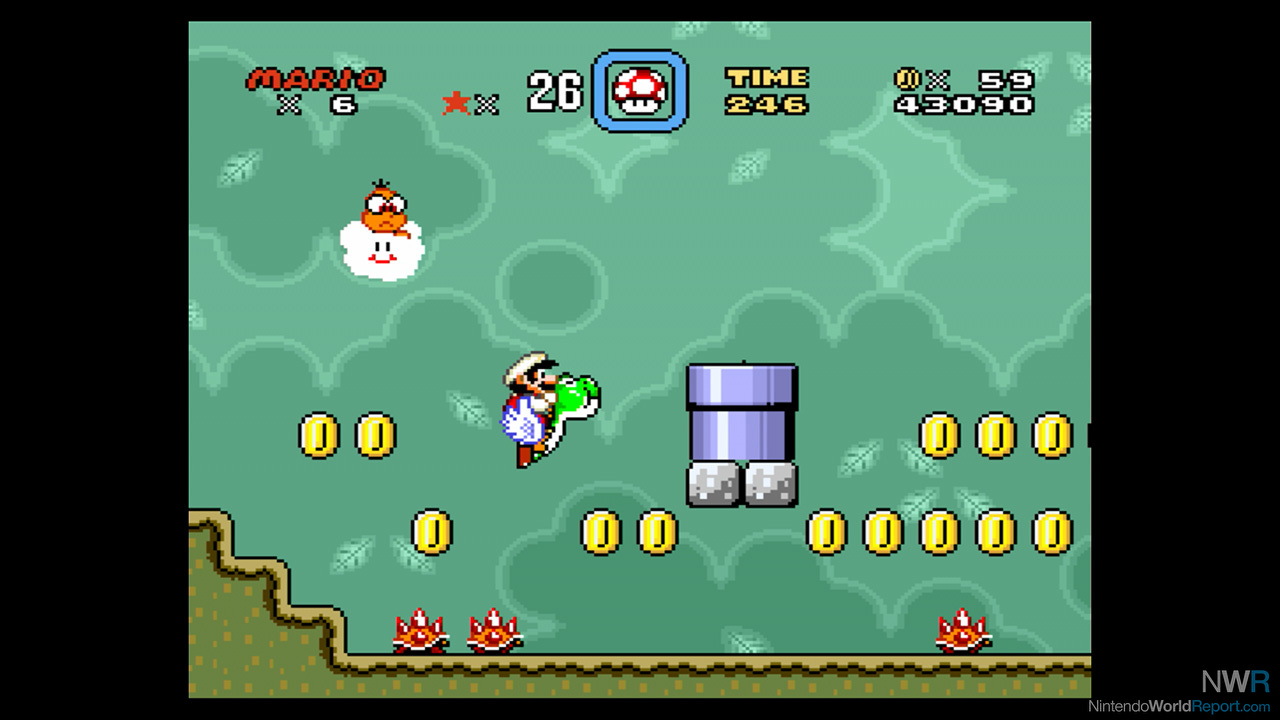 If you haven't played the game before, you're missing out on a gem (and what rock have you been under?). While the art style is definitely peculiar, the gameplay is precise and spot-on, making this arguably Mario's greatest 2D adventure. Outside of the game's traditional seven-world linear progression, numerous alternate exits and secrets are littered throughout, leading you to hidden levels, optional difficult worlds, and alternate paths. While some of the exits are extremely devious, most of them are easily discoverable by explorative players. And if you are stuck trying to find a certain exit, you can always take advantage of the Miiverse community on the Wii U.
Miiverse isn't the only addition to the Wii U Virtual Console release. You can also use save states, which, since this game features a save feature, is something I didn't use much. However, you can still only save at certain points in the game's menu, so being able to create and resume a state at any time is helpful. The whole experience is also playable on the GamePad, In my time with the game, this method ran fantastically. I even used the Pro Controller to play the game off the GamePad. It's definitely not quite the same as a Super Nintendo controller, but the button placement is all very similar, making it easy to get used to if you played the game on other systems before.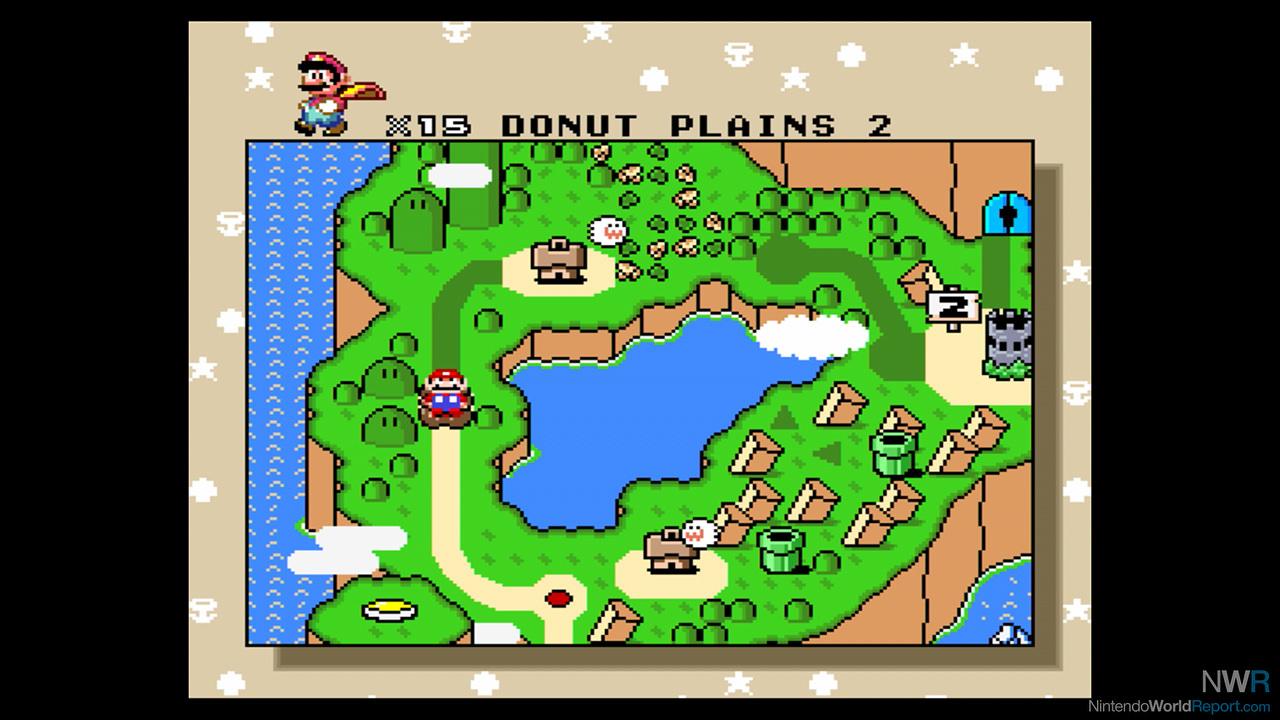 Super Mario World is, rather bluntly, one of the best platformers out there, and in the upper echelon of Mario games. The Wii U Virtual Console version adds some useful secondary elements that make the game a little more modern and flexible. If you're hankering for some classic Mario action after New Super Mario Bros. U, then Super Mario World, which is definitely a little bit of a spiritual predecessor to the Wii U launch title, is a fine place to go to next while you wait for New Super Luigi U and the next great Wii U game.