Bold, vibrant, and beautiful, Simogo's pop album come to playable life is an endearing treat.
Dazzling is the word that comes to mind when recalling my time with Simogo's debut Switch game Sayonara Wild Hearts. It's a pop album come to life, with engaging but soothing rhythm gameplay complementing the smooth, soaring songs that span the course of the short but very sweet experience. Even in its brevity, Sayonara Wild Hearts is a gorgeous and mesmerizing game that is blissful from beginning to end.
The strengths lie in how approachable and varied each song is. While the music is cohesive, most levels introduce some clever new element. The first level is slower, providing distinct lanes for you to move your hero around with the analog stick. From there, timed button presses emerge and then you're riding a motorcycle through tight corridors while periodically soaring through the air. Later levels introduce some light shoot-'em-up moments among other novelties that are delightful when they pop up.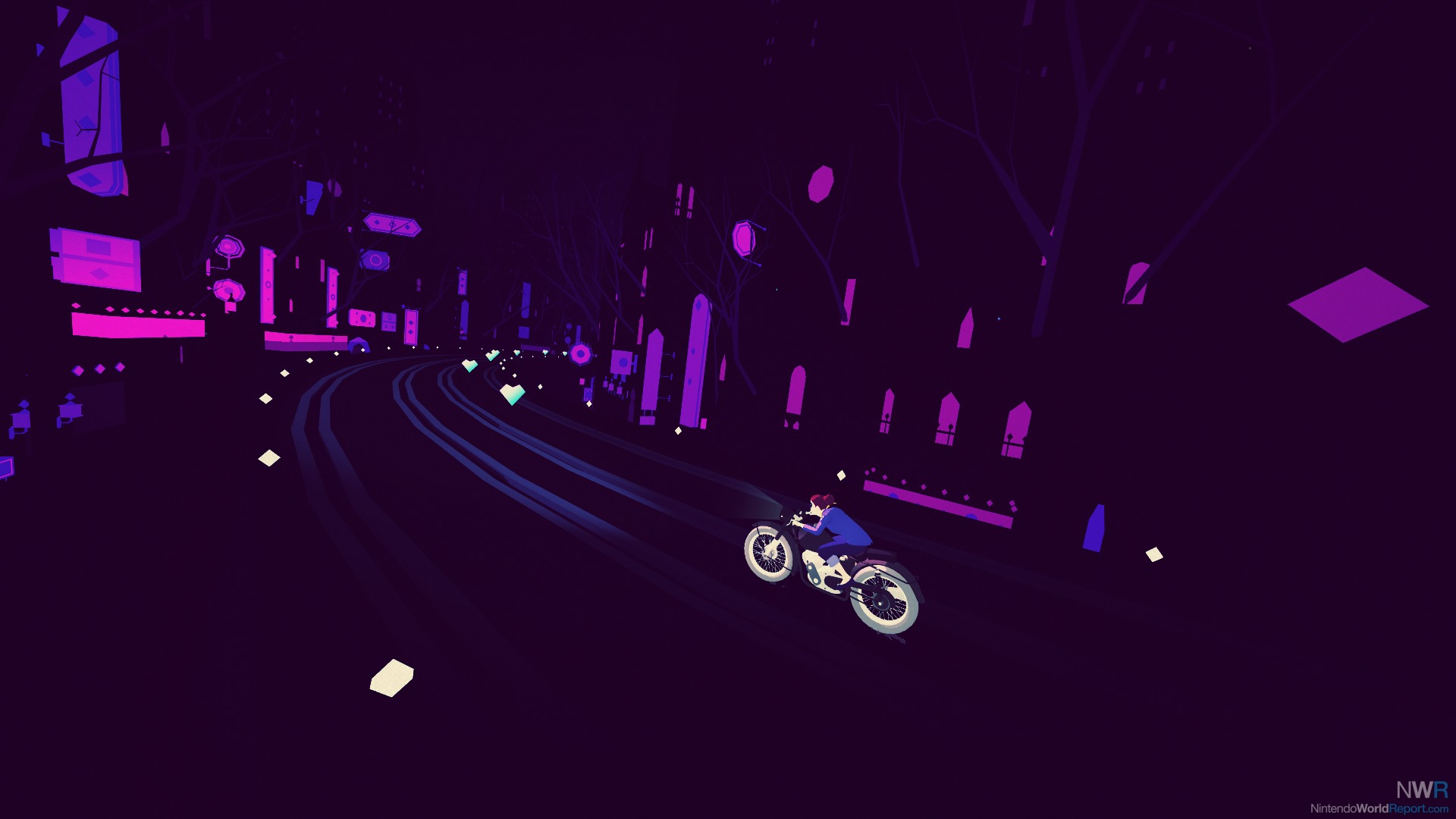 Solid purples and pinks contrasted with darkness are the visual watchwords, but much like the gameplay, levels have variations and embellishments. Highlights from the first few levels include an escalating song where you chase a stag before eventually riding the stag around as the track hits a crescendo. Another has your character tripping as visuals go crazy and weird. Cooler graphical sojurns await in the last several songs as well.
The story is straightforward but offers some arcane bits beneath the surface. You play a girl who had her heart broken and then is called to transform into The Fool, which involves chasing down evil gangs and knocking them out to steal their hearts. Tarot cards fly in and out to represent your foes, new powers, and more. A series of Zodiac Riddles have thus far baffled me, but knowing Simogo's background, they most likely hold the key to a deeper meaning and more secrets.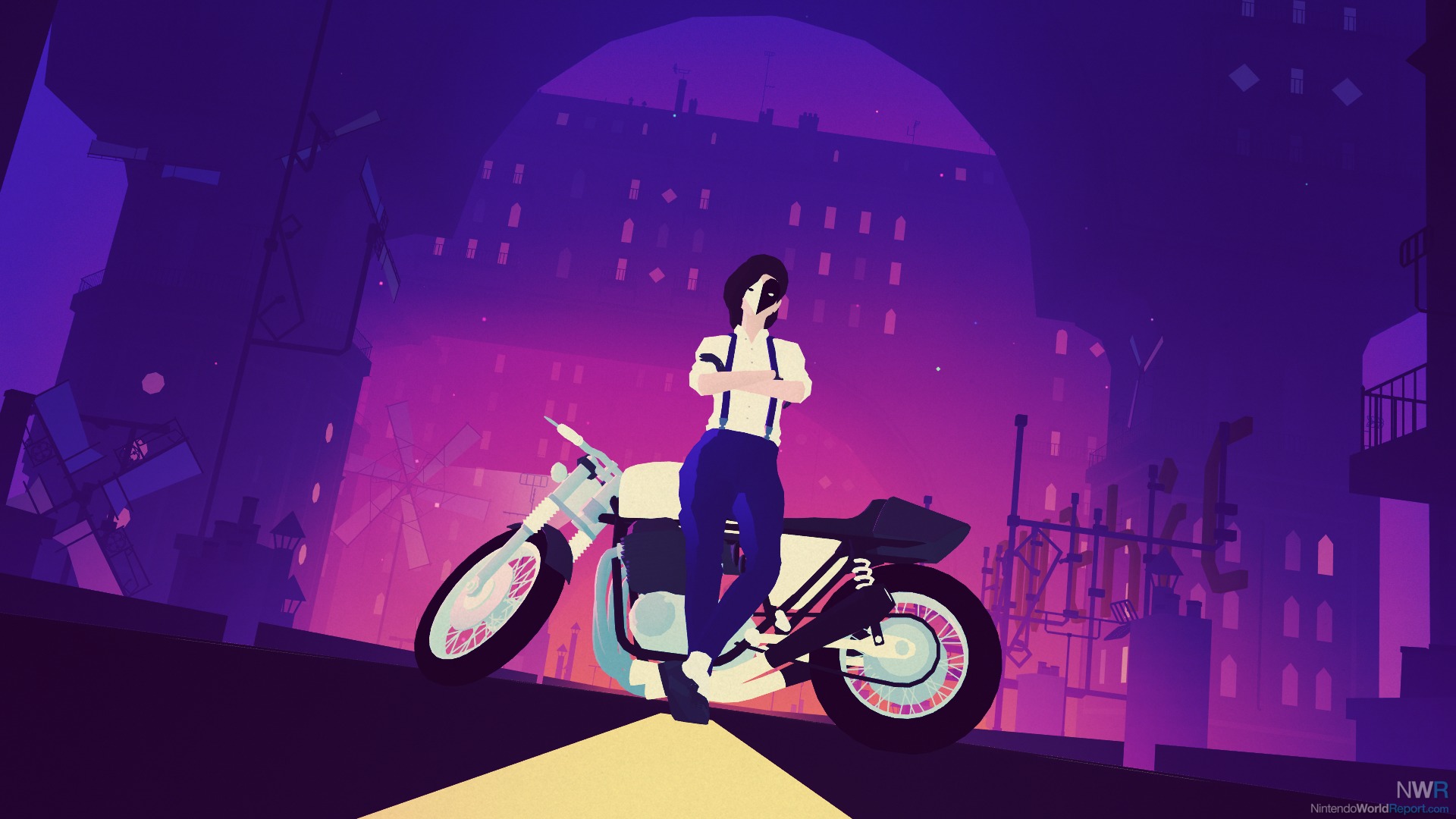 Playing this pop album of a video game from front to back will only take you around an hour or so, but the joy of this whole experience lies in replaying levels to get higher scores and showcasing the visual splendor to friends. Even when I reached the end credits quickly, I felt satisfied. It's a gorgeous work of art that ends strongly. Revisiting past levels is enjoyable as well, especially if you're into chasing high scores.
While you can easily compare Sayonara Wild Hearts to other stylish rhythm games - Rhythm Heaven, Thumper, and Rez came to my mind while playing - the precise spectacle makes it stand out from similar works. This is a full-length interactive music video that exudes joy. It's the absurdity and wonder of some Eurovision performances made playable. Like a good record from a band I like, I'll spin this game often. That makes the secrets beneath the surface more appealing as Sayonara Wild Hearts might be one of my favorite music albums of the year in addition to being a killer video game experience.