A fast-paced and brightly designed game reminiscent of Tron.
Exception heavily draws to mind the world of Tron, which fits quite well on the Switch. The glowing, bright colors makes the simplistic level design perfectly clear and the short, speed run type play is great for squeezing in a couple rounds on the go.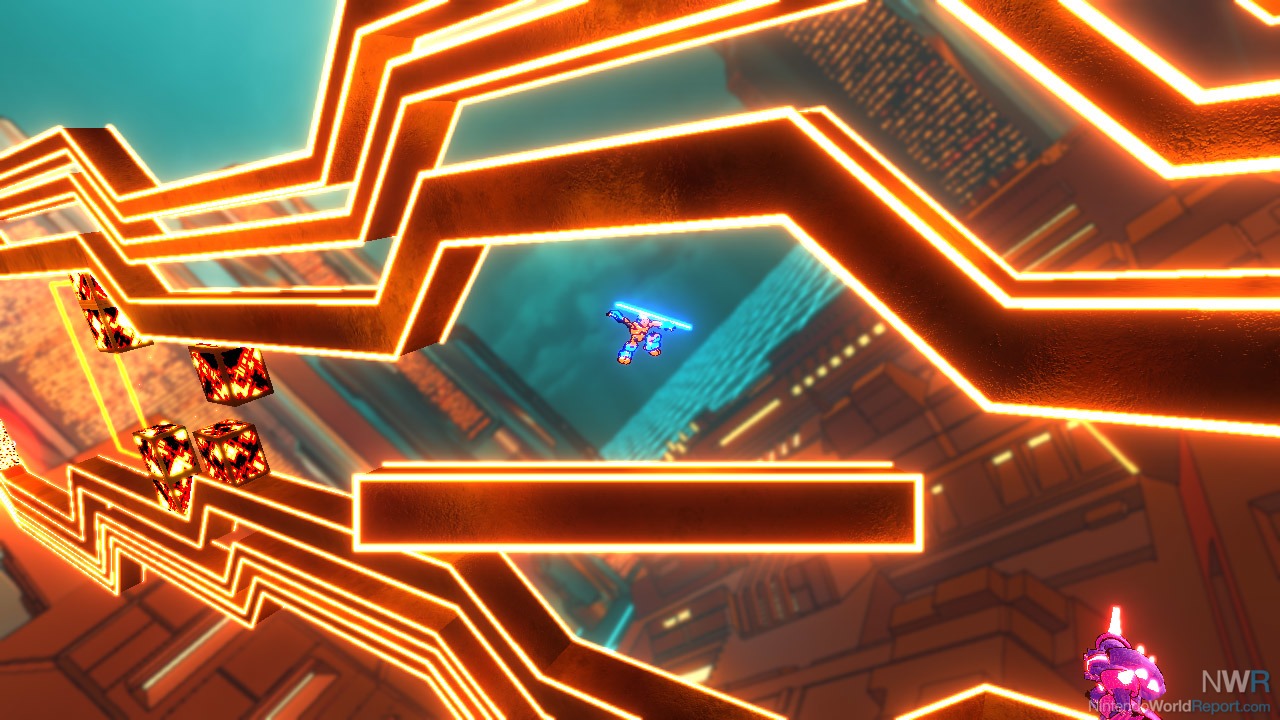 As a small, very existentially-minded software program tasked with fixing simple problems in an old lady's computer, players are thrust into battle when she inevitably downloads a huge virus. The story is told in comic book style, after you complete each world.
The goal is to race to the end of each level, focusing on simple jumps and sword slashes at first, but gradually this builds out as more attacks and move sets are unlocked and upgraded. One byte is hidden in each world, which acts as upgrade currency. It's a little tricky to get used to, the game teaches you special moves as you progress and the buttons (B to jump, Y to hit) felt too close together at first. However, while the controls are adjustable, it's best to keep them as is, so you can combo moves quickly.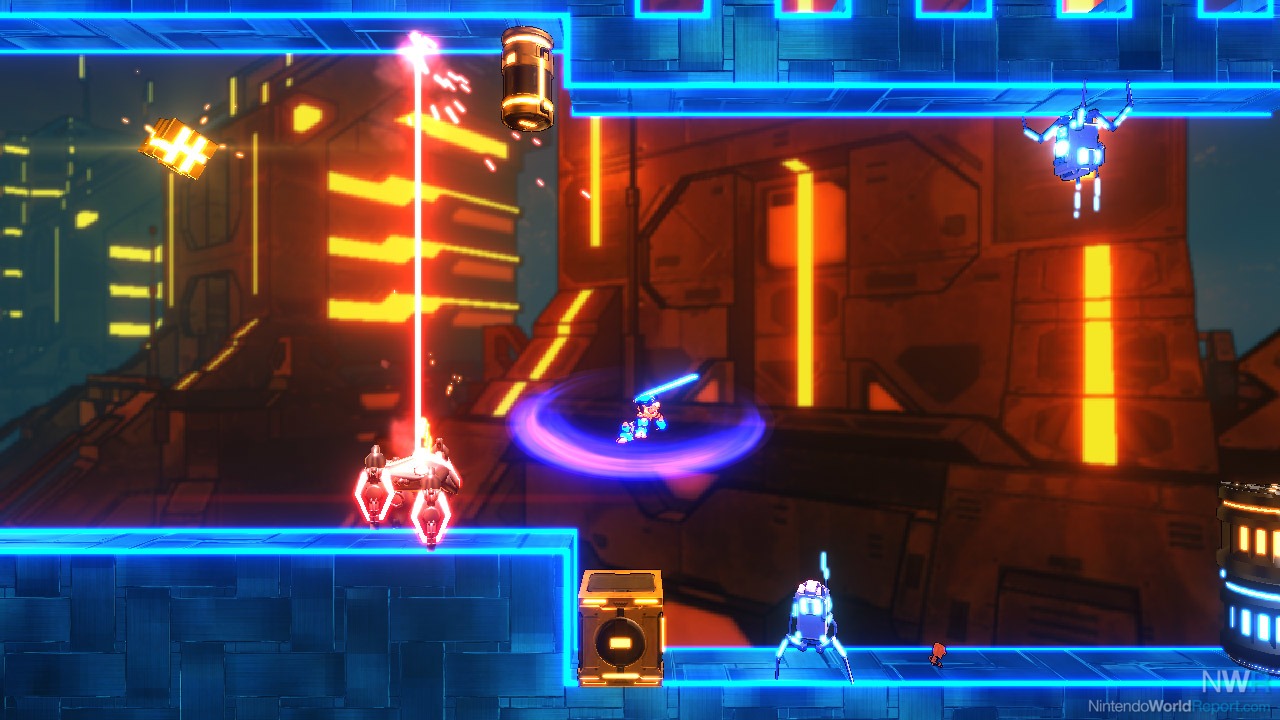 The main draw of Exception is how the world changes as players progress. Every level has multiple touch points that move around the three-dimensional world to create a new route. The game is platform-style, so to access all areas of a level, it is necessary to hit these points and re-explore the altered area. At the end of a level players are awarded stars based on overall performance, and while they can gain bonuses for certain actions, the bulk of the score depends on how quickly players raced through the level.
It is possible to zip through areas and never touch an enemy (in fact, there's a bonus for that), but if you do get injured, the game's graphics will actually deteriorate. It's a fantastic visual, and it can be fun to purposefully smack into things to play with the downgraded graphics, but it's not always clear how much health is left as there are no other indicators.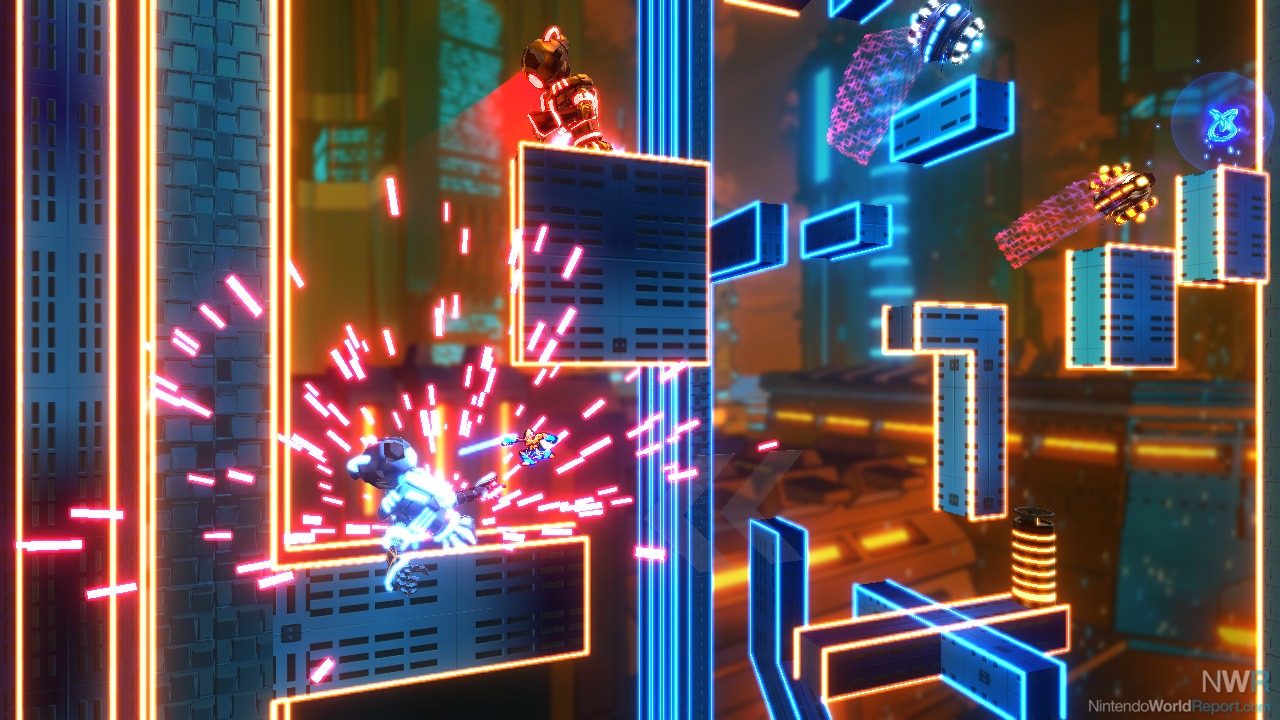 Exception is perfect to pick up when you have a couple minutes or to marathon through. Thankfully the synthwave soundtrack flows seamlessly between levels and doesn't cut off between the short levels, which would get pretty annoying when some levels take only ten seconds to complete. The movement and animation are all very smooth, and the twisting, bright levels are fun to explore.
While it can be frustrating to just barely overjump something or miss hitting an enemy while you're racing through, this only encourages players to retry for a better score. The game's difficulty is perfectly balanced for either jumping from level to level to progress through the story, or to step it up a notch and go for a perfect score on every world. At the time of writing, we were not able to use the online leaderboards, but once the game is released it should step up the competitiveness and require players to think strategically about their moves to rack up level bonus on top of their time score.