Shouldn't wet dreams at least be enjoyable?
When Leisure Suit Larry came out in the late 80s, it became one of Sierra's most surprising hits. Regardless of whether the story of a middle-aged virgin trying to get laid appealed to you, it was backed up by some hearty laughs and some great gameplay. Now 30 years later and without series creator Al Lowe, German developer CrazyBunch has brought back Larry Laffer for a new adventure.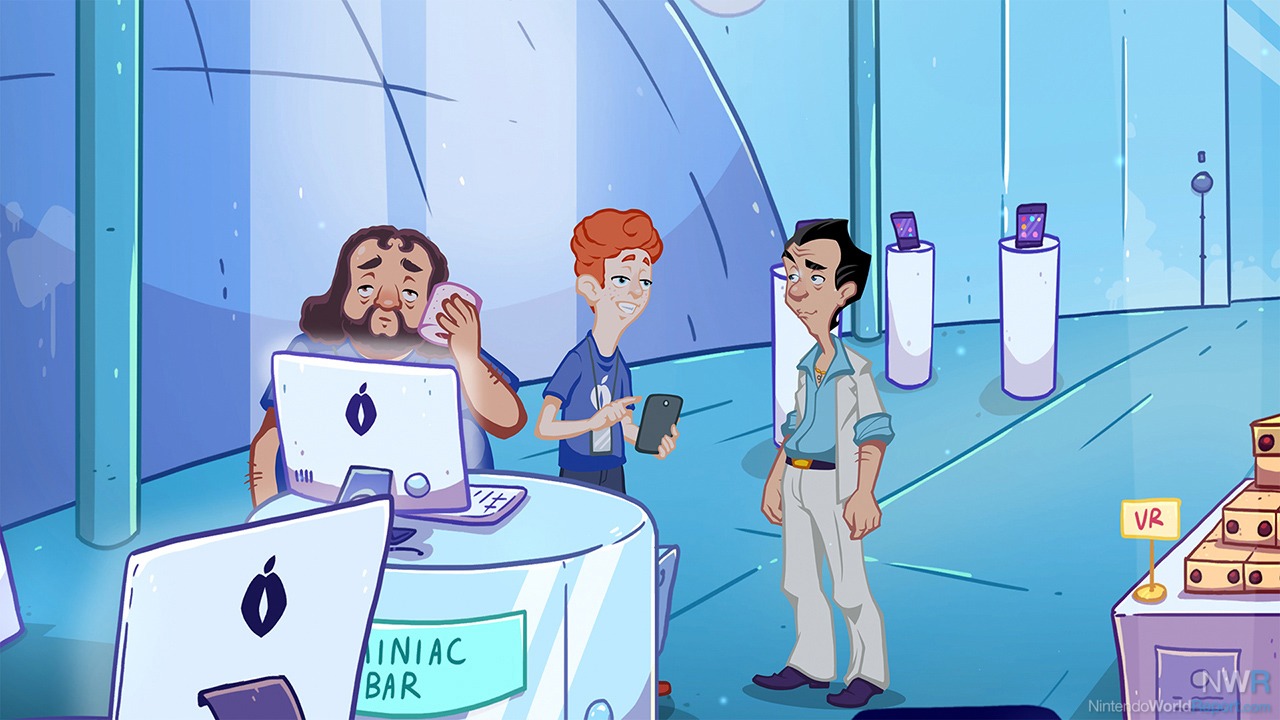 Rather than taking a stab at Larry's younger days or lampooning 80s culture, Wet Dreams Don't Dry finds Larry mysteriously waking up after sleeping through several decades. Now set in the present, a non-aged Larry has to deal with trying to hook up with girls on dating apps and getting used to social media. It's a fun premise that could highlight how much dating has changed, but it mostly results in one-note jokes about Larry not being able to understand the concepts behind ridesharing.
Basing a game entirely around humor is always tricky, and that is really Wet Dreams Don't Dry's biggest failure: it just isn't funny. Even if you find jokes about masturbation or other off-color subjects funny, the writing isn't good. There are plenty of ways to make topics like sex and fetishes funny, but the latest Leisure Suit Larry title seems happy enough to bring up a sex position as if that's the joke itself. There's no actual punchline a lot of the time; the game just wants to be praised for bringing up a topic rather than actually finding any humor in it.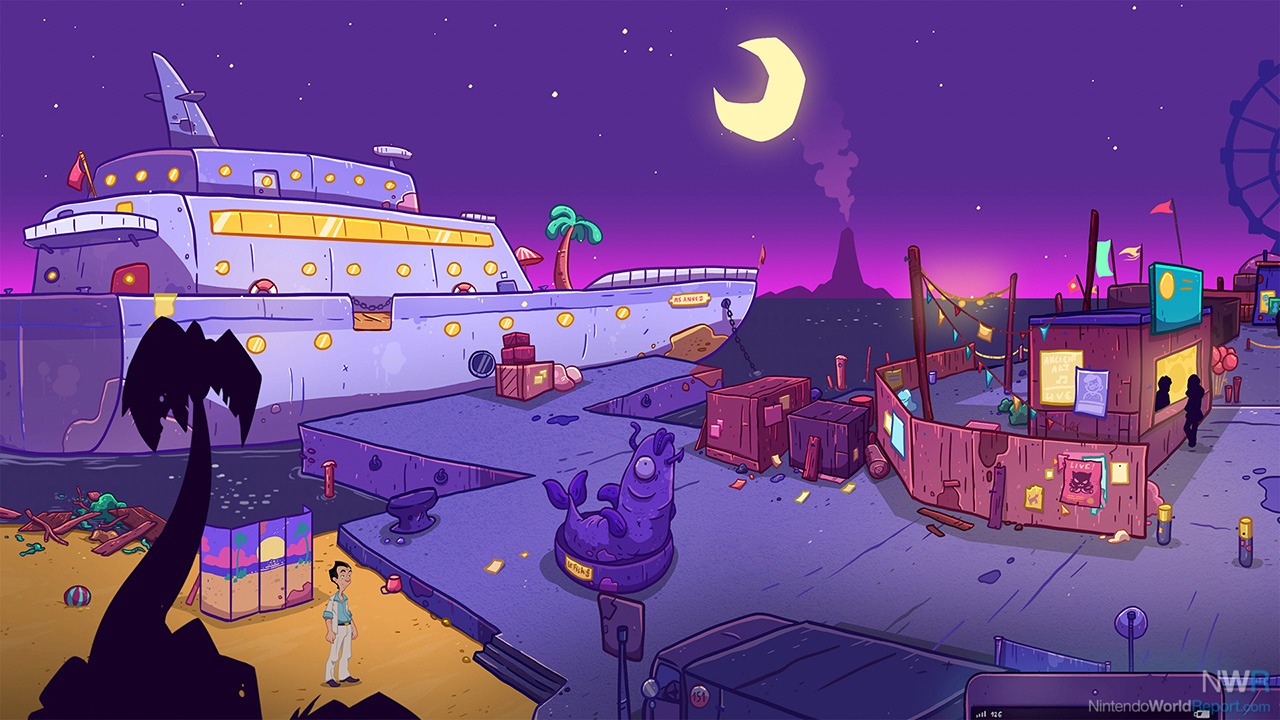 One could overlook some of its lacking humor if the gameplay was better, but Wet Dreams Don't Dry is a rather pedestrian adventure game at best. Most of the puzzles are overly simple, and the few times that the player does get hung up on solving one, it's usually due to the game being overly vague or confusing. There are tons of great adventure games to play on Switch, but this isn't one of them.
It's disappointing to not only see an iconic series used so poorly, but to see a solid premise poorly implemented. There are some bright spots like later on in the game when the graphics become like the 1987 original and players wind up meeting President Trump in a true meeting of great minds, but they're so few and far between that the game is constantly dragging its feet. A few moments of creativity can't outshine the main plot, which features an evil Apple-like tech company whose logo looks like a vagina.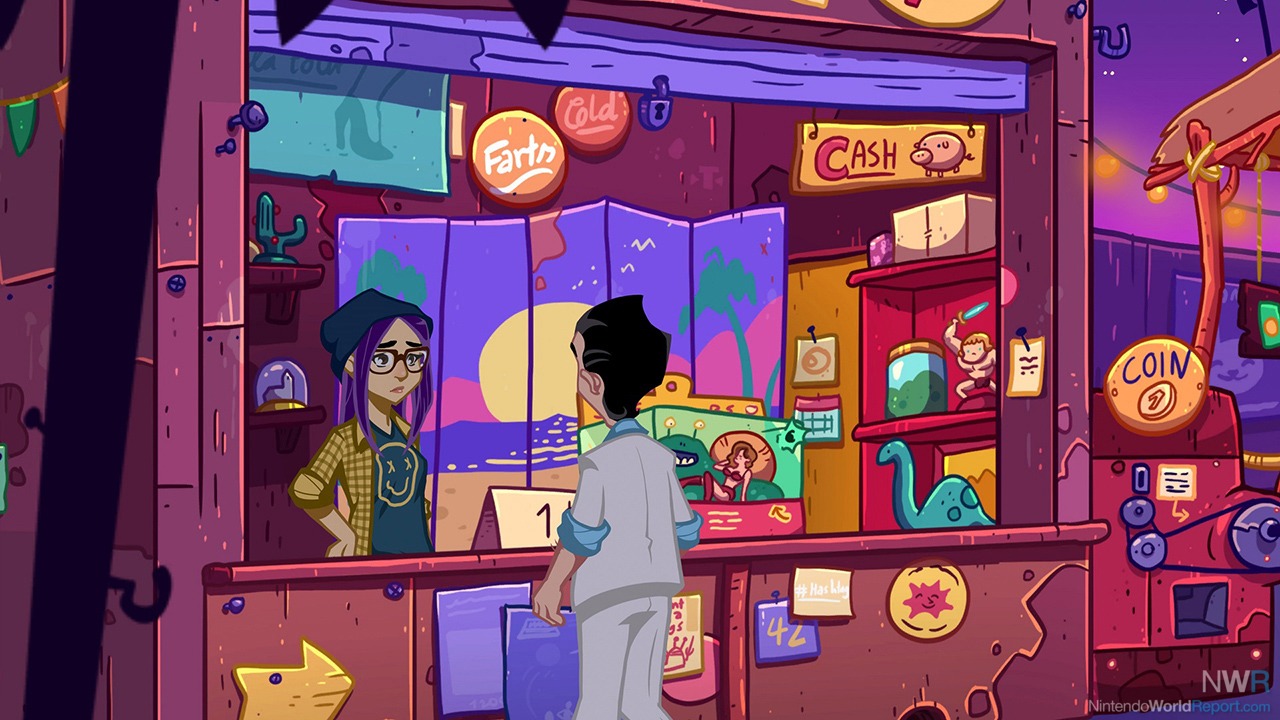 Positives can be difficult to find, but the Switch port of Wet Dreams Don't Dry should be commended. It features both touch controls and can be played with buttons as well. Finding a proper cursor speed for the analog stick can be frustrating, but it's entirely customizable. Ultimately, it's a perfectly fine version of the adventure game that can be played on the go without any technical issues.
The biggest issue with Wet Dreams Don't Dry is its Mature rating as it has a sense of humor that would only appeal to the most basic of teenagers. If the concept of having sex isn't the funniest thing to you, then you won't find much to like here. Beyond its failing humor, all that is left is an uninspired adventure game that isn't particularly fun to play since the puzzles are never interesting to figure out. Even a franchise like Leisure Suit Larry deserves better than this.