An excellent triumph that takes the idea of a roguelite Zelda and turns it into something distinct and wonderful.
The initial 2018 release of Devolver Digital and One Bit Beyond's The Swords of Ditto came out during prime Switch port-begging season and the roguelite 2D Zelda-esque game appeared to be a match made in heaven for Nintendo's hybrid system. A year later, it's finally coming to Switch in an upgraded form as The Swords of Ditto: Mormo's Curse. This finely tuned and polished release adds a wealth of new content to the base Ditto experience while also sawing off the rough permadeath and time-restricted edges that made its initial debut a bitter pill in some respects. This is a case where the wait for a Switch version was worth it because the version the Nintendo audience gets is an incredible and expansive adventure that is jam-packed with secrets and reinforced with gorgeous art and versatile combat.
That said, it doesn't necessarily start so majestically. After a brief tutorial bit where your first hero picks up the titular fabled sword and then is almost instantly killed by the vile Mormo, you begin again, 100 years later, as a new hero. Guidance at this stage is rough, especially as forays into exploring the world result in being bombarded with a variety of items, systems, quests, and mechanics. While it's somewhat telegraphed, the result of a death isn't all that evident at first. When you do die, you restart with some carryover: primarily your sword's power level.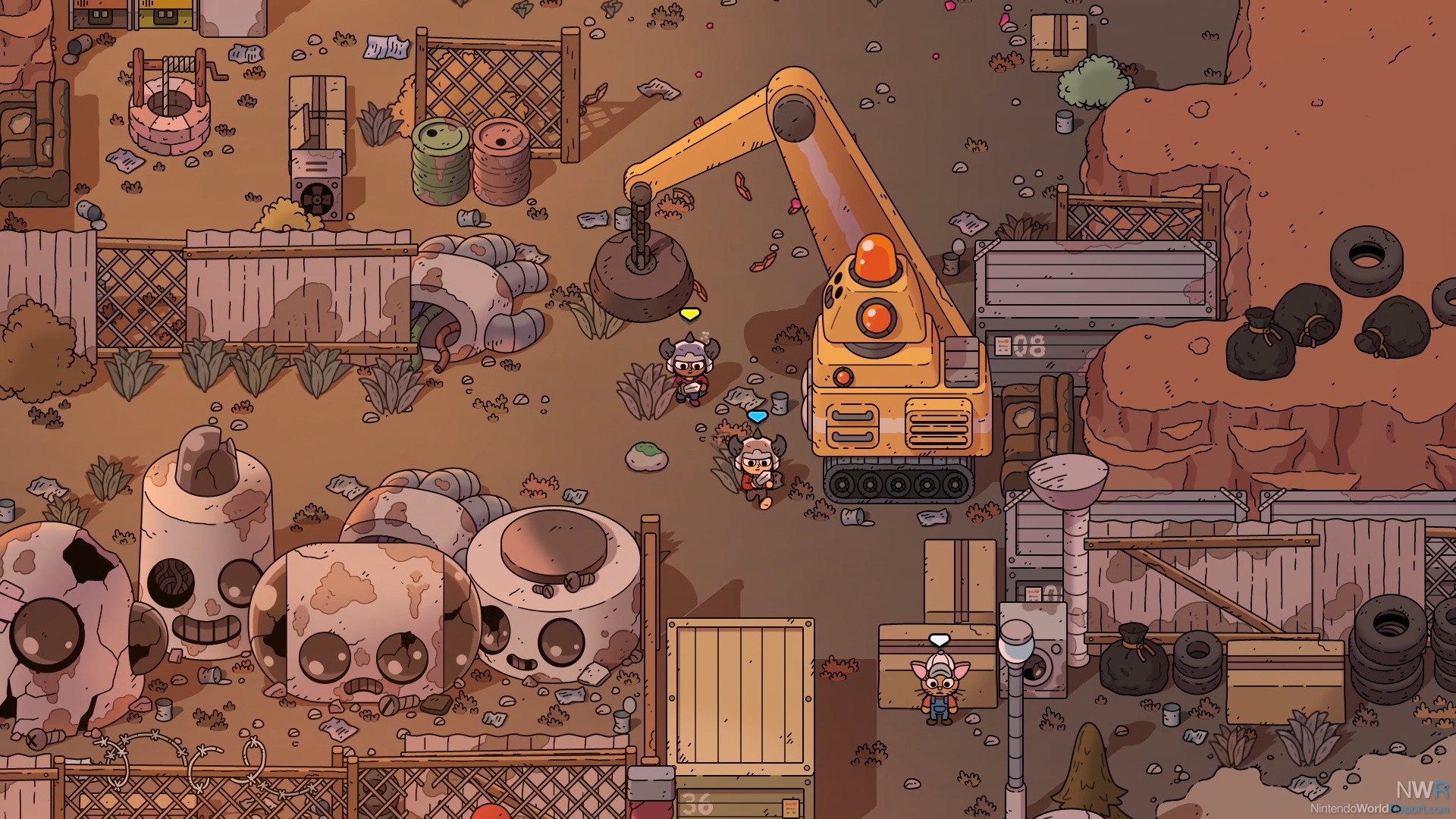 After a wealth of exploring and oft harsh lessons, The Swords of Ditto clicked with me. Elements like the stickers that boost your stats or the various toy weapons that can be used to fight enemies and solve puzzles stopped being jumbled bafflements and started being useful tools in my centennial hero's quiver. It's not even that the tutorials here are bad or poorly explained; it's just that there is so much to sort through. After a handful of hours, the first of which featured many abject failures and the rest of which featured much more triumph, this game became one of my favorites of its kind. Wandering this bright and spirited landscape is complemented by a bumping soundtrack and slew of spaces to uncover
While the world will always contain the same core elements, everything is rearranged when you die. Exploring the new area is always fun, as a large variety of locales, enemy types, and secrets keep it all engaging and rewarding. Caves and dungeons are littered throughout, basically coming off as shrines from The Legend of Zelda: Breath of the Wild. Larger dungeons also exist, which factor into another Breath of the Wild-esque concept. Mormo's Castle sits close to the center and while you can take her on right away, you will likely die, a la Calamity Ganon. However, defeating the pair of toy dungeons and then their respective trials functions much in the same as the Divine Beasts, making Mormo weaker. It's a freeing, flexible way to experience the game. The procedural generation isn't flawless—consistently nailing the quality of Zelda puzzle design through a degree of randomness seems nigh impossible—but it hits far more than it misses. Every journey through felt enjoyable and well crafted.
The toys you find are a mix of tried-and-true weapons such as swords, bows, and bombs, as well as more eclectic additions like a golf club that lets you tee off on enemies and also solve puzzles involving nuanced swings and shooting for par. That's only the tip of the iceberg, too, as other weapons include a vinyl record, a bowling ball, and a yo-yo. While basic controls are all similar, each toy has its own neat tricks and can be upgraded and imbued with different effects or powers.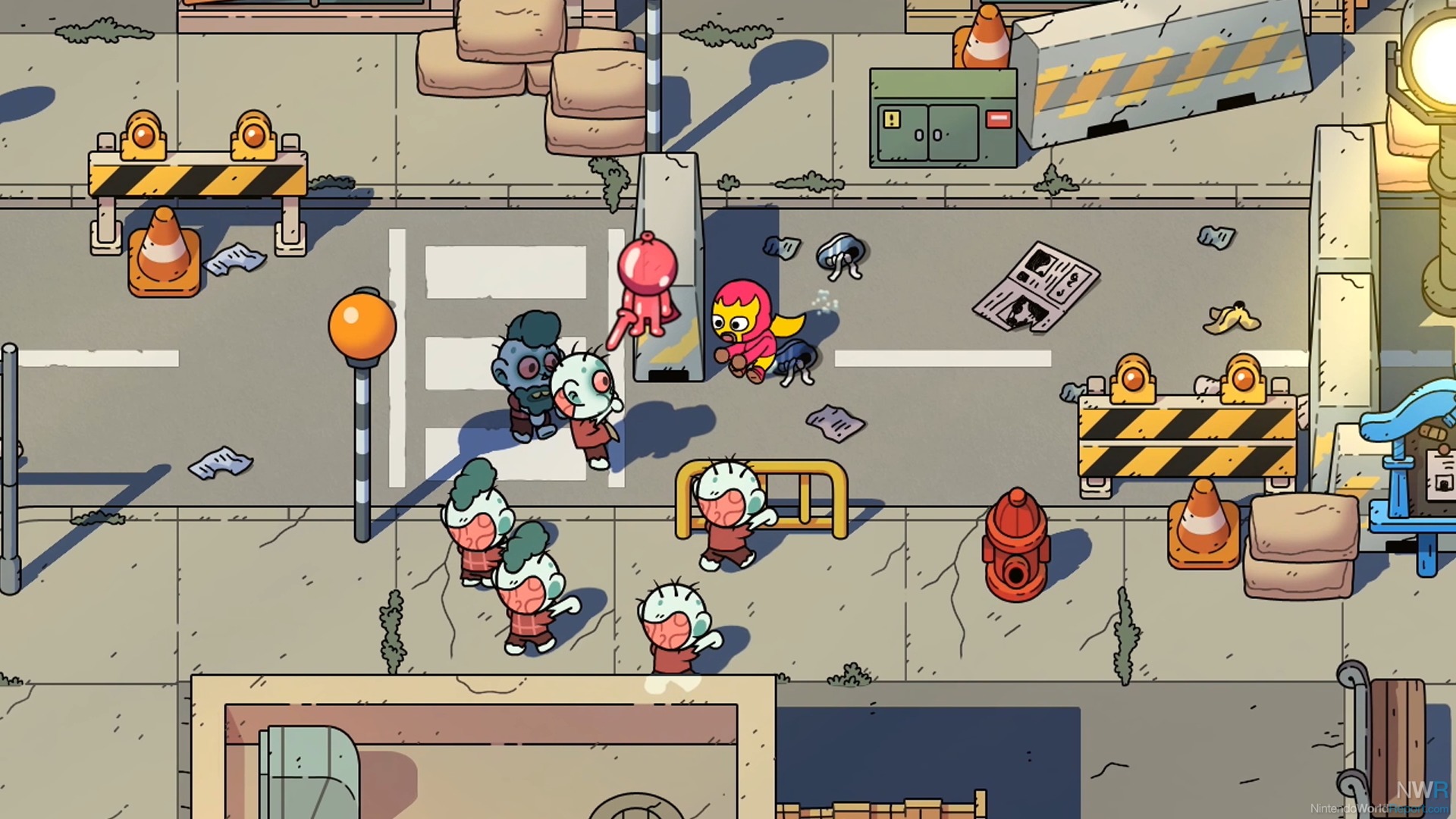 The basic gameplay flow tasks your hero with clearing four dungeons then going to fight Mormo, which is a nicely-paced romp aside from frequent seconds-long hitches between screens. Multiple replays are likely to be in order to get the true ending, which is worth shooting for. A shocking amount of depth and lore can be found while exploring, and while the story isn't the true focus, there is an engaging one to be uncovered somewhat behind the scenes.
While the majority of my time with Ditto was as a single-player experience, the entire game can be played in co-op, which was a lot of fun in my limited time with it. The brilliance of two-player here is that because of the familiar 2D Zelda style, it's easy for someone to drop in for a shorter play session. Furthermore, the procedural design is ideal for this kind of play because whether you play for a one hour or many, it stays mostly fresh.
Three difficulty settings let you fine-tune your experience. The Hard mode is much more in line with the original 2018 release's more punishing and unforgiving design, whereas the Regular Mode is a more balanced challenge. Relaxed Mode is a lighter jaunt. Regular difficulty worked fine for me, posing enough of a threat while never getting too frustrating, but I'll always welcome fungibility in my video game challenge.
The Swords of Ditto is a smart and colorful game that draws from 2D Zelda but then twists it into its own distinct roguelite premise. The Switch debut is this adventure at its best and most refined, though a few minor drawbacks still remain. The thrill of discovery, the joy of exploring, and the fun of the combat and puzzles help to make this an outstandingly great time.