The Picross kings return to Switch, adding a colorful touch.
Jupiter's last Picross game hit Switch almost nine months ago and the Picross masterminds have returned to the eShop with the third entry on the system in Picross S3. It carries with it what we have come to expect from their new releases: a bunch of new Picross puzzles. The major addition is Color Picross, which adds a complication to the normal logic nonogram experience.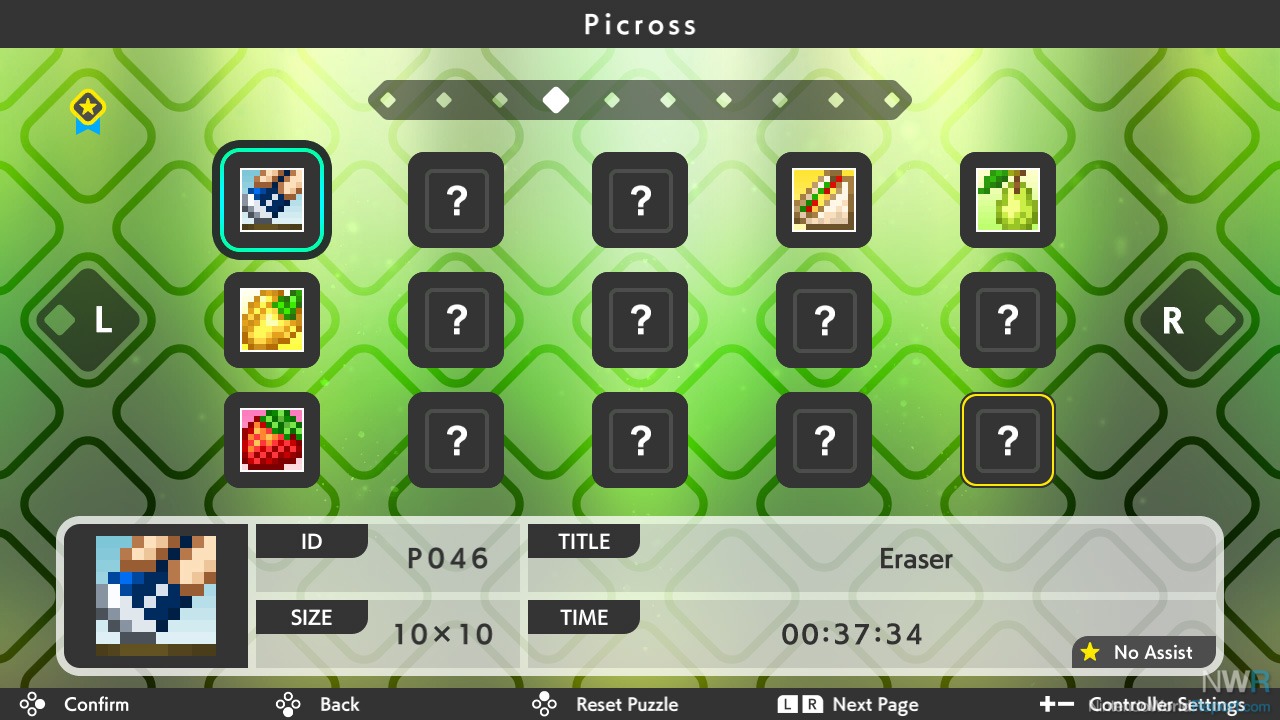 While I personally love the idea of Color Picross (the 2018 Switch release Pic-A-Pix Deluxe featured the concept and was one of my favorite games of that year), the implementation here is just a toe in the water, with only 30 total puzzles. Some of the control options are also borderline unusable, as the way you switch between colors is too condensed while playing portably. However, the "Direct" control method is excellent and my preferred way of playing, as it maps each color to a face or shoulder button.
Ultimately in the grand scheme of Picross S3, the Color Picross puzzles represent just a sliver of the overall content. While the touchscreen controls many enjoyed in the 3DS line are still absent, the other puzzles are all up to the standard quality. 450 traditional Picross puzzles are available across multiple modes, including standard, the recurring Mega Picross, and S2's addition of Clip Picross. It's a whole lot of Picross, and if you decide to take the action to the big screen, you can play co-op, which I can't say was very appealing to my wife and me, as we are weirdly competitive about our picture puzzles. However, if you're a seasoned nonogram vet, it's a good way to play through the game with someone less experienced.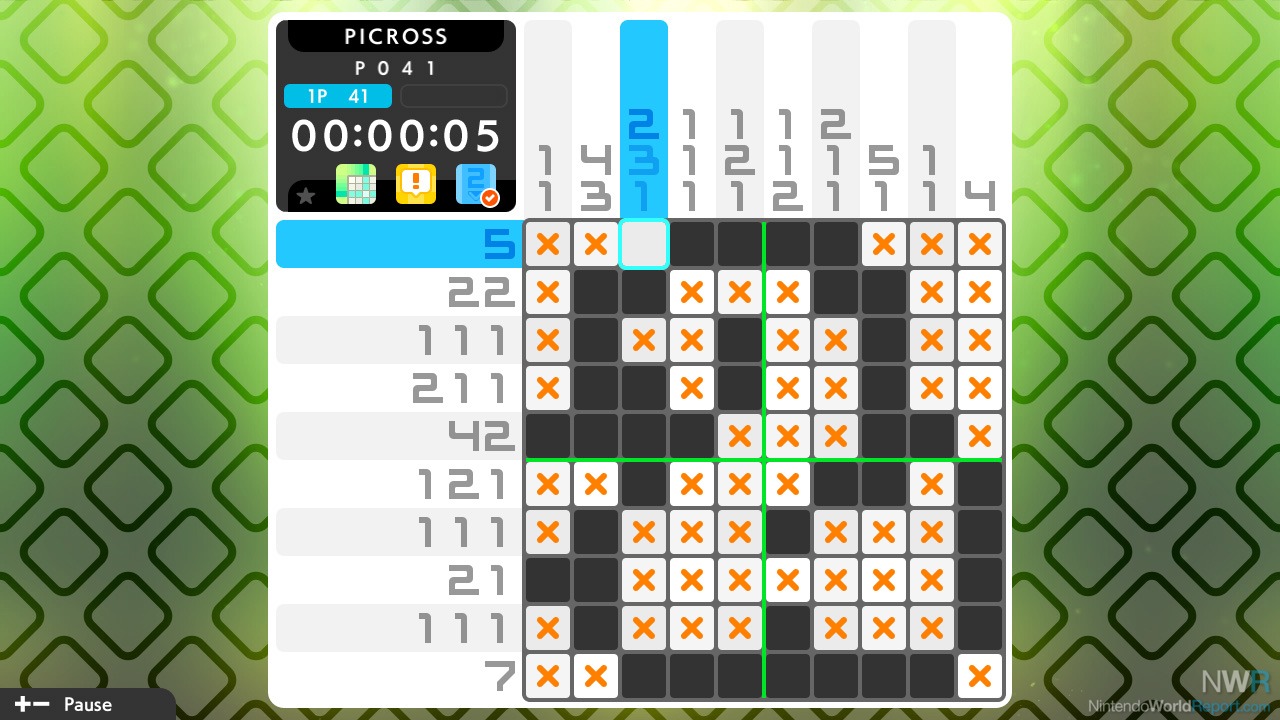 Going off of that, if you're played some Picross in your day, the early puzzles will be laughably easy, but the later portion is filled with expansive challenge. For newcomers, Picross S3 has clear and concise tutorials for each mode. I can't accurately speak to how effective they are as I've been marking squares in this series for more than a decade at this point, but usually these types of games have borderline nonexistent tutorials, so it's nice to see more painstaking and precise explanation.
Picross S3 is another solid entry in Jupiter's long-lasting Nintendo-centric series. While the lack of touchscreen support is still disappointing, the puzzles are as good as ever and the addition of Color Picross is presented in a smart way that makes me wish more of the puzzles made use of the new hook. Maybe we'll see that mode expanded on when Picross S4 inevitably hits in 2020.