With six-player local multiplayer and sound fundamentals, Super Kickers League comes through with a good rookie campaign.
While sports games of all shapes and sizes used to be a dime a dozen, the size and variety of that genre, specifically arcade sports games, has gotten slimmer. Super Kickers League is an attempt at reclaiming some of the fast-paced multiplayer glory of arcade soccer games and for the most part, it delivers. With support for up to six players in three-on-three local multiplayer, this is a colorful and enjoyable time that's biggest sin is a slower-paced game.
But before you can access the best of the multiplayer, you have to get through some single-player cups first. It's easy to jump into though, and you can play cooperatively with two others as you tackle the cups. Beating them unlocks more modes, including one where you have access to more customizable teams and another retro-inspired mode.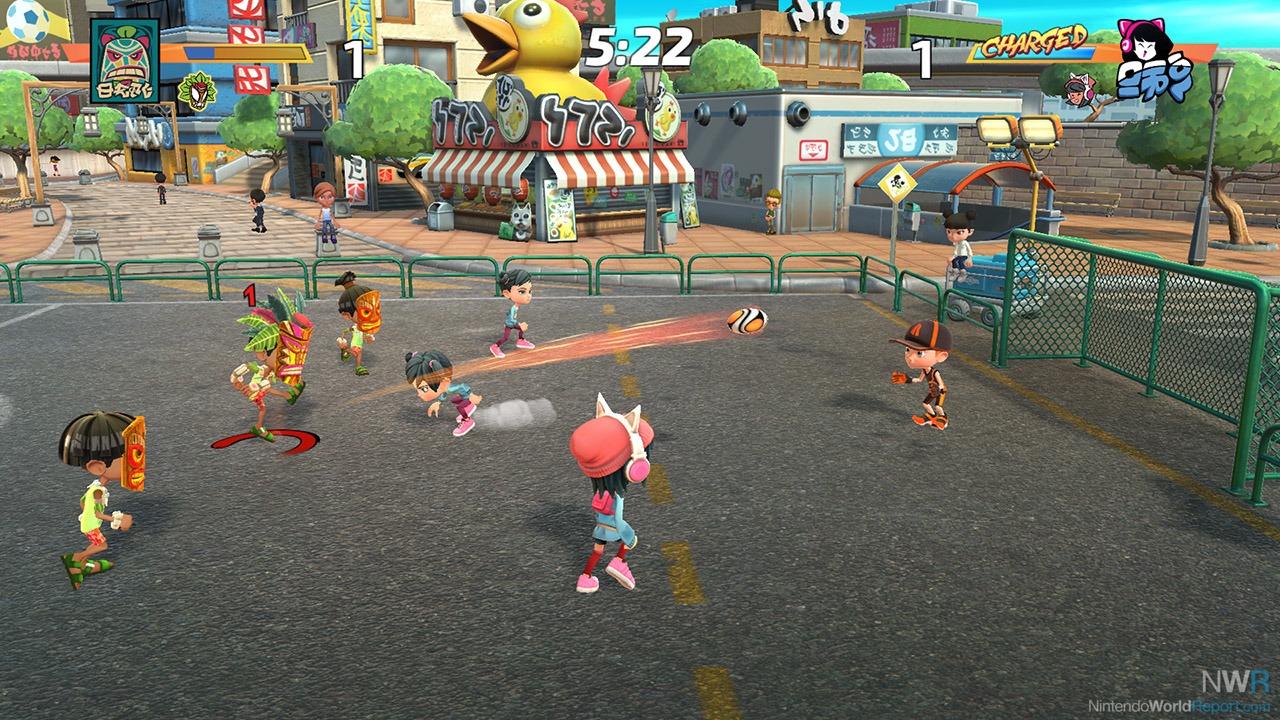 The three-on-three gameplay nails a lot of what I feel makes an arcade sports game great. It's simple to control, with all actions controlled by only a few buttons that serve similar purposes on offense and defense. No refs are present, so you're encouraged to slide tackle and disrupt rival players, which makes for an enjoyable back and forth as you have to bob, weave, and deke opponents that try to rob the ball from you and temporarily stun you. It also has a decent amount of nuance, with better shots being executed by timing passes and button presses. Those are especially enjoyable in co-op. Special abilities pepper in some added flavor, with each captain having a unique one. They range temporarily knocking out the opposing team to an area-clearing stomp. I enjoy them because the abilities aren't always instant goals, though they can become crazy effective when used properly.
While the basic mechanics are fine and well, the overall pace of gameplay is slow. When you have an experience that zeroes in on the whole "no refs/no rules" angle and then moves at a more lethargic tempo, matches can too often become plodding. That's not a consistent problem, though, as I have had many tense and close games. It's just because of the slowness, everything is a lot more deliberate and a little less zany.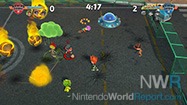 Multiple teams are available and in the default mode, you pick a captain and the rest of the team is filled out with generic players. In the Captains mode, unlockable early on, you can pick a team of three different captains to add a lot more variety. It's a little disappointing that Captains mode isn't the default because that's the best display of the game at its most fun. On top of all that is a Retro mode, which is a little less refined than the other modes but adds a really charming pixelated visual style and pulls the camera out to be more isometric as opposed to the typical side view. The Retro mode didn't grab me as much, but it's a cute and welcome addition.
A lot is available to unlock here, but the unlocking method is mostly rigid. Much of the game is gated at the start and only becomes unlocked by doing the very limited options you have available to you at first. I love unlockables, but in the case here, you don't have many choices until you've sunk a lot of time in. What frustrates me about the unlocking process is that the multiplayer doesn't get as interesting until multiple captains and the specific mode where you can pick your full team are unlocked.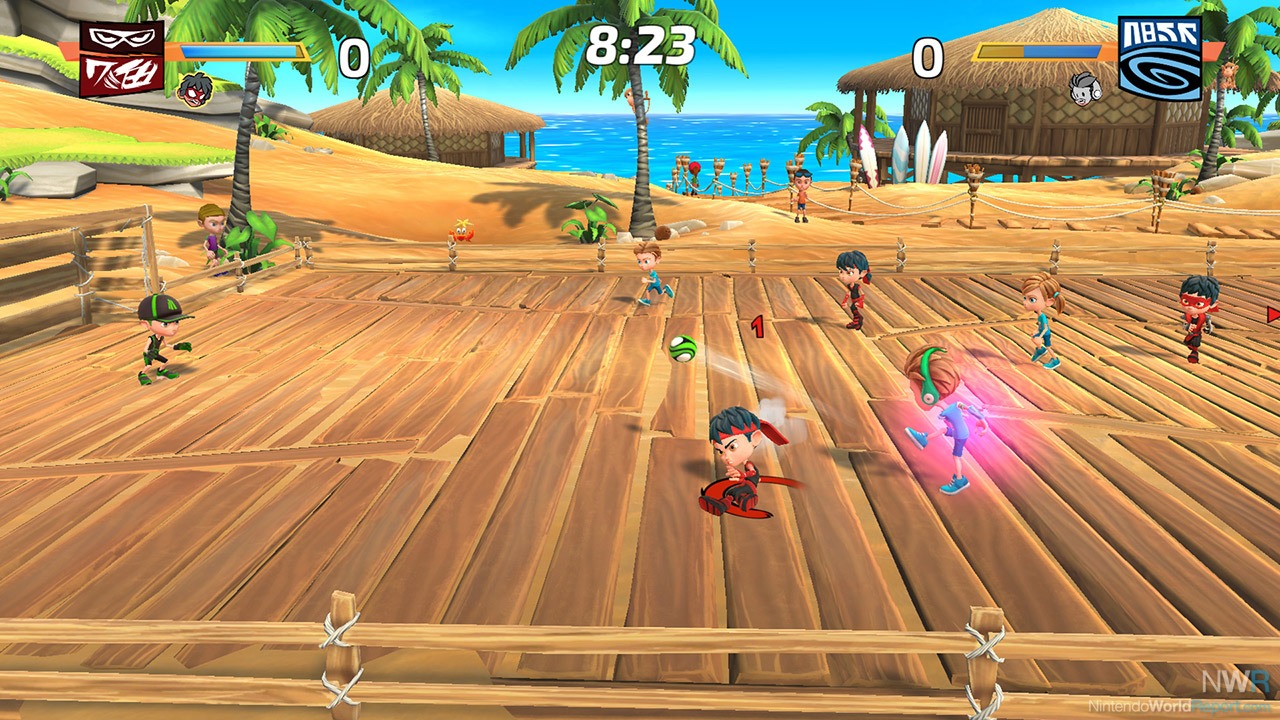 Overall, I'm impressed by Super Kickers League. It's a fundamentally sound arcade soccer game, which is harder to nail than you'd think. A few tiny misgivings hold it back from being something in my permanent arcade sports multiplayer rotation, but it's good enough to fill a weekend with some amusement. I'd love to see a sequel or future update refine and smooth over the rough edges.