Swapping with the fishes
Puzzle games have grown and evolved over time to have many different forms and themes. The most common one being the connection of a certain object with others of the same object. Swap This! is one such game that can be found among various others. The main question is though: is there anything that makes it stand out among the others?
Swap This! revolves around swapping the position of different types of frozen fish to try and connect four or more of them in a row to perform immense combos. A few hazards and power-ups either help or harm your progress along the way. The hazards don't provide much of a penalty other than causing a red blur, so this would make an optimal game for younger players.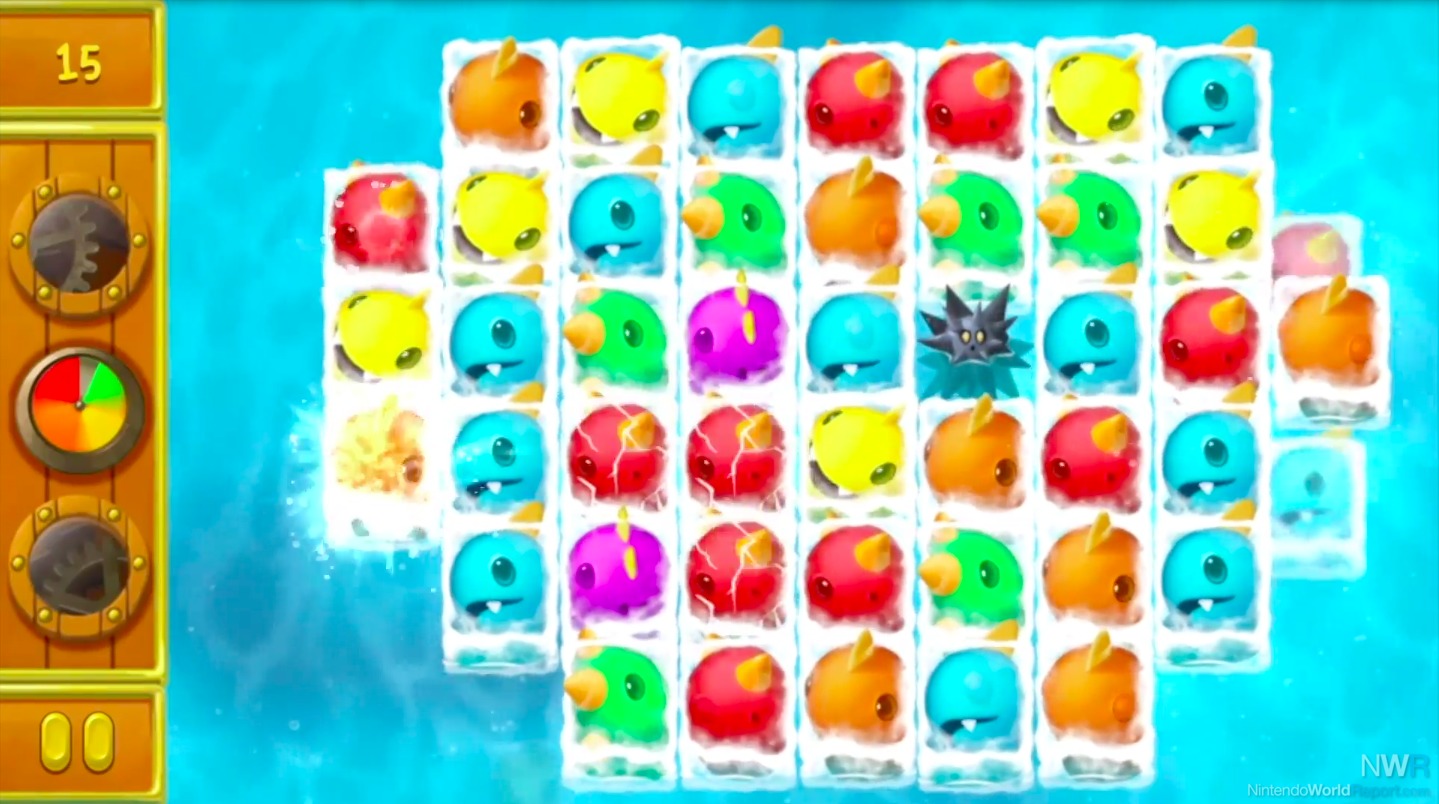 Four main modes are present, including minute match, wave mode, fish fight, and puzzles. Minute match is exactly as it sounds, where you race against the clock and try to get the most amount of points you can in a minute. Wave mode has you facing various waves in where you have to clear a certain number of fish before time if up. Fish fight has you working against a giant fish to try and make as many connections as possible to keep a large fish underwater so it can harm your fish. Finally, puzzles is just a challenge mode designed to test your ability to clear the board in the shortest amount of moves.
The art style is extremely cartoonish, comprised of multiple bright colors and sea creatures that have more of an imaginative look rather than a realistic look. Examining both the art and overall simplicity of the modes, it is easy to tell that this puzzle game is geared towards a much younger audience to maybe even act as an entrance into video games or even an entrance into puzzle games in general. This is always a fantastic addition to allow newcomers to get their feet wet before they go on to tackle more difficult or advanced series.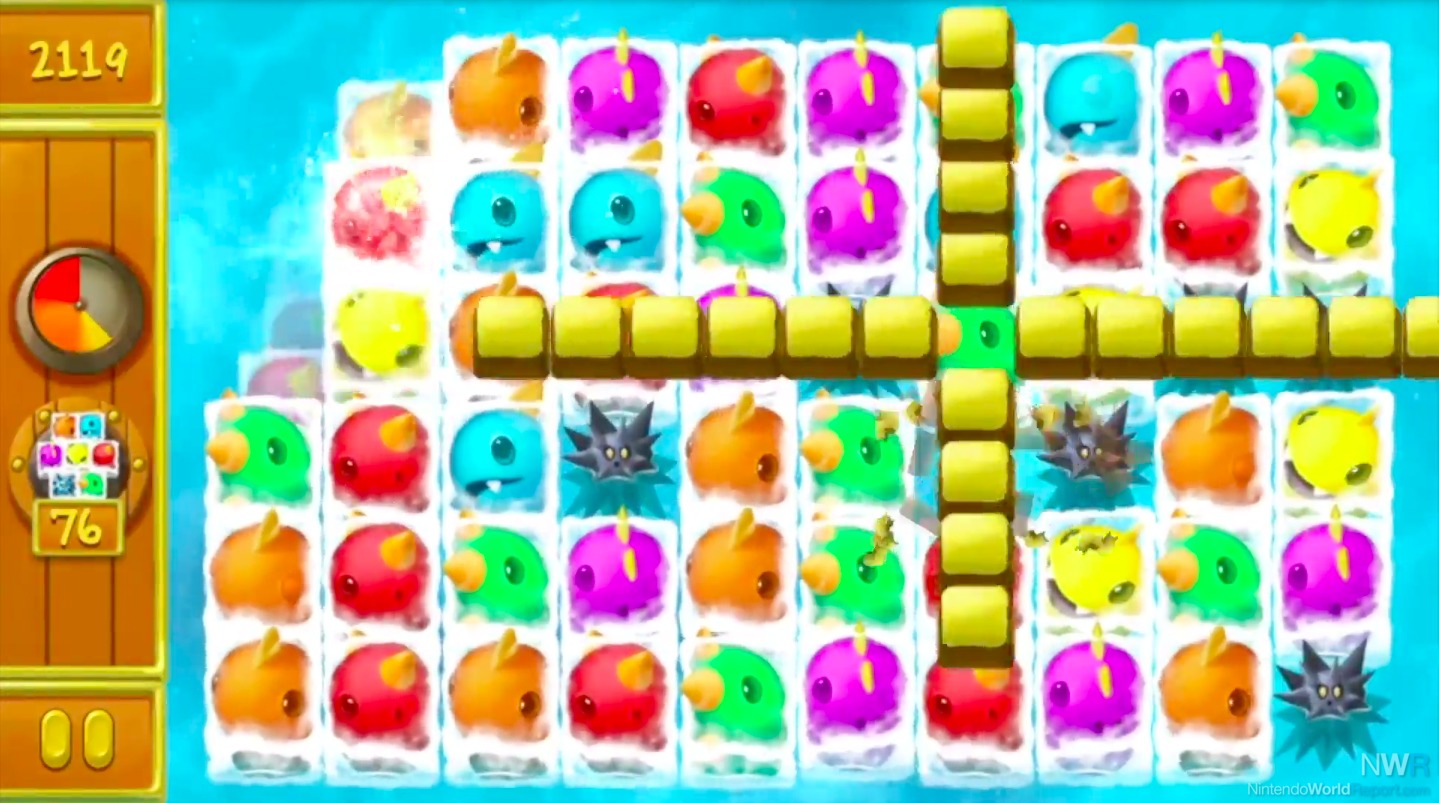 One thing I did note as odd about this title was its wonky controls. The Joy-Con is mainly used to select fish through the motion sensor, but this is extremely inefficient as even upon starting the game in TV mode, it suggests that you revert to handheld to make use of the touchscreen as it provides a much faster response rate. There isn't even an option to use the control stick to select tiles. This gives the appearance that this game was designed for more touchscreen control rather than controller control, which makes more sense for it to be released for mobile devices rather than Switch.
All and all, this is just a simple puzzle game for some younger player to dive into and get an experience for the genre themselves. If you're more of a puzzle veteran, I'd suggest possibly meeting up with a local archaeologist to discuss puzzles and leave this title to the youngsters.