Discount township at a premium.
Ever wonder what the life of a mayor in an RPG would be like? Do you take more joy in the simple pleasure of helping enable those around you vanquish a foe than getting your hands dirty with monster blood and a vagabond life? In Dungeon Village, one of the more to be literally taken titles I've seen in recent memory, your role as mayor is to develop your town so wandering adventurers will find it a suitable hot spot for their heroic wants and needs.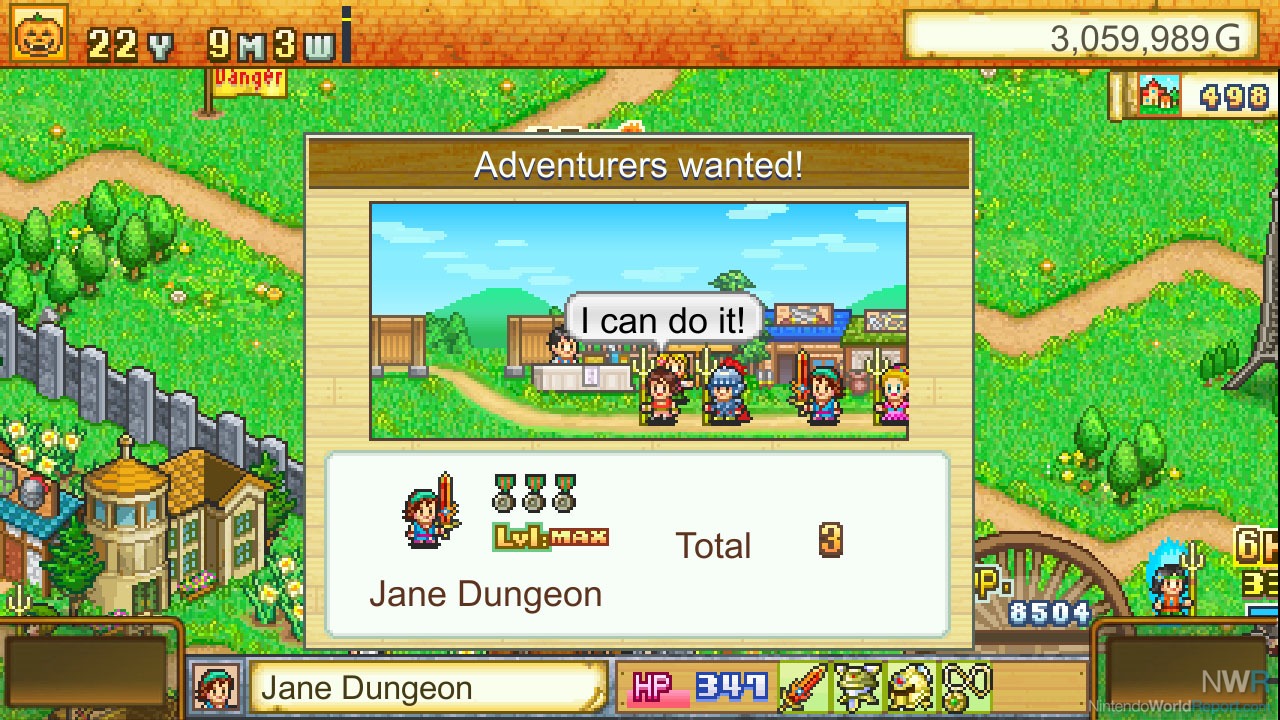 You're provided a limited space to start your town with the essential RPG shops and amenities. Income comes in from shops as adventurers visit your community and dutifully consume. Spend that money on buying more shops and town upgrades, or to pay for the adventurers to go on specific quests. These range between defeating a crowd of monsters, searching a dungeon for treasures, and taking down a big bad boss. The rewards for completing those quests are experience for the adventurers, weapons and equipment you can gift them, and town points that you use to fund new building structures as well as events that'll boost town and adventurer stats/morale.
It's satisfying to gradually increase the number of shops in your town, send visiting adventurers on increasingly more difficult quests, entice a portion of them to become permanent residents to extract that sweet, sweet property tax, and fund a loop of quests. Everything has a cheerful and friendly look, even the monsters seem fairly happy as they get dispatched. Both touchscreen and controller input options are supported. And maybe I'm out of the loop on town builders, but the ability to replant buildings and re-arrange your town, even for a fee, is big to me.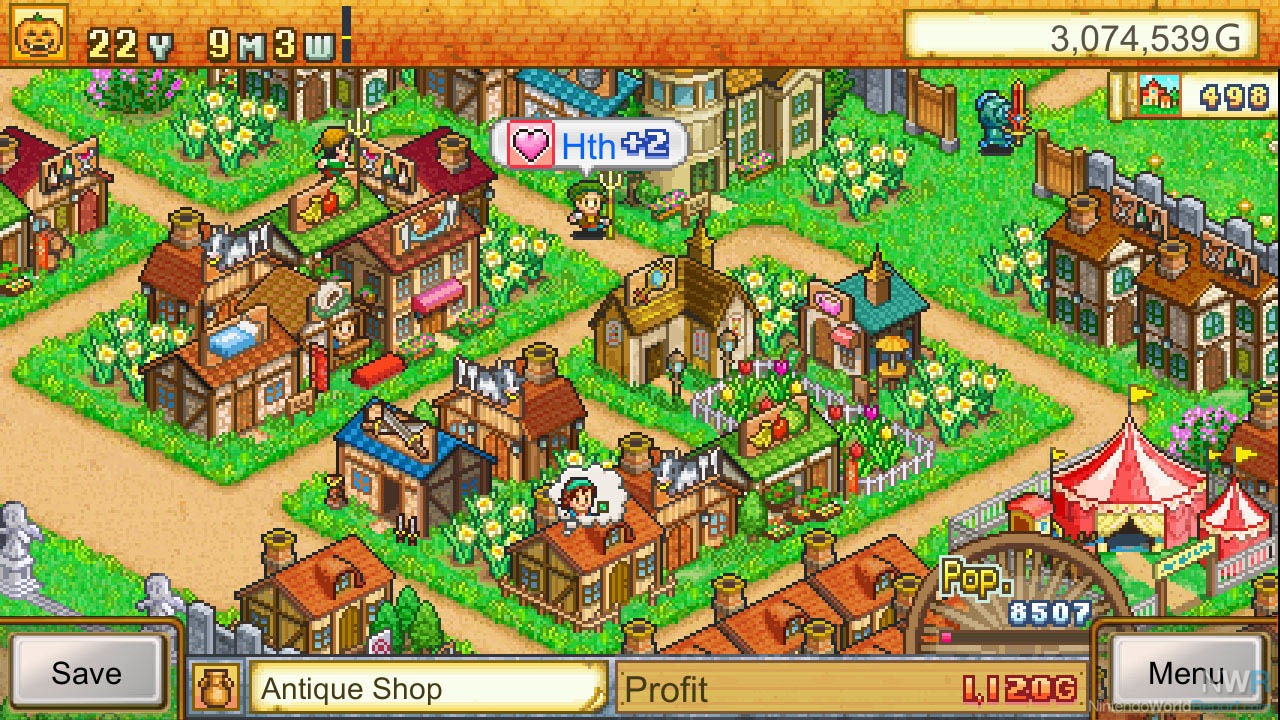 That said, little fault lines add to a bigger blight on this town. Early on, my finances dipped into the red, and was prompted with a free windfall of five thousand dollars. Beyond that, I've regularly, deliberately dipped over that amount in the negative to fund projects with no repercussions. Your challenge in this genre is meant to be opportunity cost – how do I prioritize my limited resources without stretching myself too thin, and this negates that issue largely. There are town levels you can gain by completing a number of tasks, but there's no direction on what actions impact those metrics. Possibly most frustrating, you'll be paying a premium for the title on Switch compared to its mobile origins. Dungeon Village is a perfectly pleasant mobile building sim with a quirky premise, but the problems with this township may make you reconsider growing roots here.