Who said you can't enjoy more of a good thing?
Writing a review for this is a bit challenging in terms of making it distinct since I reviewed the original release, loved it, and this package is effectively just more of the same goodness. The nature of the puzzles in unchanged; you'll see numbers arranged around the puzzle space that show the endpoints of differently colored lines you'll need to then draw to specific lengths to fill things in. While this starts out being easy, as you get into larger puzzles or ones that sometimes have large areas of the same color, you'll ultimately end up needing to methodically use deductive reasoning to work out how each set of lines needs to be plotted out in order for everything to fit. The result is a game that plays most ideally in handheld mode, simply for the sake of ease and speed, but that works well enough docked with the Joy-Con that either method of control is viable.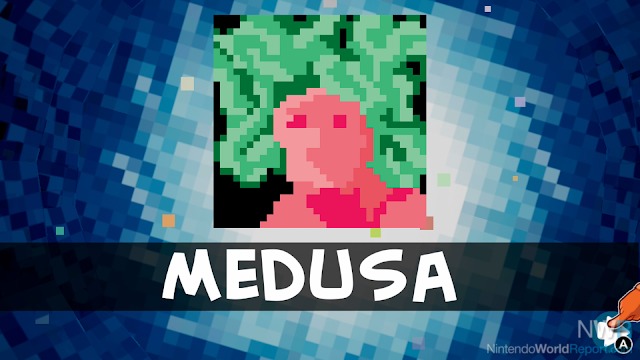 For anyone who'd choose to try to throw shade for this being a release that does nothing more than drop more puzzles into a new package rather than simply adding more puzzles to the existing release that would be unfair, as they'd already released multiple updates for the original game and when you're dealing in a number like 500 new puzzles (the original initially came with 200 and has had at least four or five updates since that time). Throw in the fact that this standalone package of puzzles (this is not an expansion, you don't need the original to buy this) comes at a very budget-friendly price, runs the gamut from smaller and easier up to much larger and challenging ones, and if you enjoy puzzles this represents hours upon hours of enjoyment.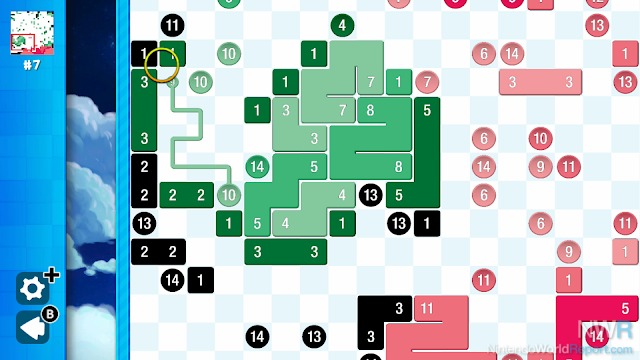 If you had the original and are reading this review I doubt you'll need much encouragement to take the plunge, this massive expansion is just a whole lot more of what made the original enjoyable. If you're a puzzle fan who missed the initial release, this is probably an ideal starting point since getting up to speed won't take much effort and this is a larger collection than the original, making it an even better value. Puzzle fans have truly been blessed on the Switch, with a system capable of showing great versatility in terms of control with the genre. Having the option to play on the big screen is always nice but it's in handheld mode where titles like this truly shine, with the touchscreen in handheld mode always offering a quicker and easier way to play. If you love a good puzzle challenge Piczle Lines DX is neck and neck with the likes of Picross for quality and offers a unique style worthy of your time.