Collecting carrots in feudal Japan has never been so fun.
I don't know about you, but I will always chase someone down when they steal my carrots. Ninjin, the ninja rabbit, and Akai, the ninja fox, seem to think this, and chase their village's carrots all over the country to get them back. While some might see the animal characters and write this game off as childish, there is depth in the gameplay and customization to make it worth your time. With a silly story and dumb humor, Ninjin continued to bring a smile to my face as I played it.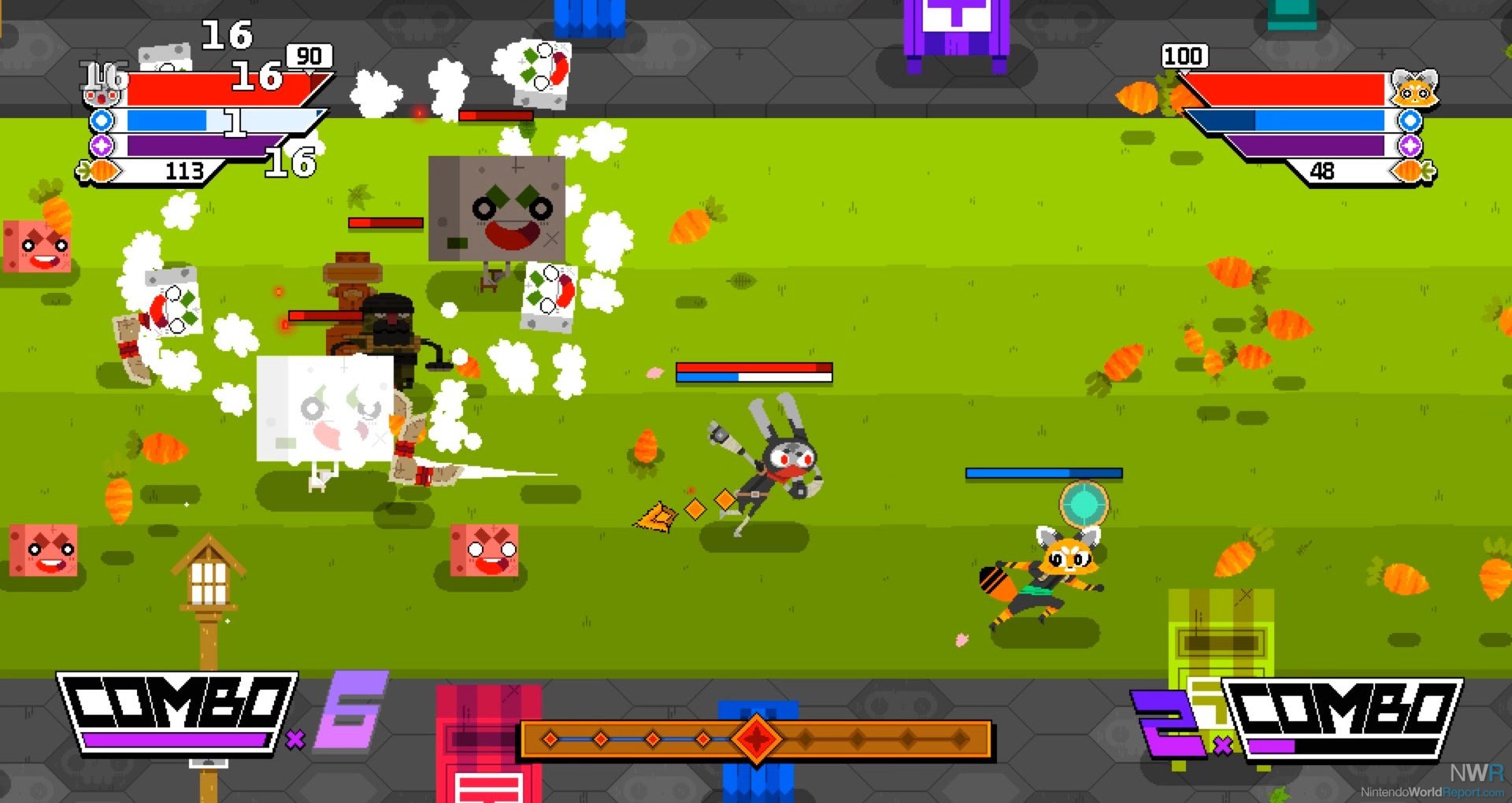 Ninjin is an auto-scrolling beat-em-up, where you fight through waves of enemies trying to get your stolen carrots back. Different levels test your use of abilities like projectile weapon use or using your dash. New enemies are introduced consistently, forcing you to play in a different way and hone new skills, all while keeping the game fresh. The levels feature an ebb and flow, where I would play a level that took a few times to beat, but then get through the next on my first try. Changing up what is tested in the levels allows all players to feel like there is a challenge, but also some fun easier levels.
A customization system lets the player choose their main weapon, projectile weapon, and artifacts with different buffs. The weapon system is interesting as there are different weapon classes and range classes within those. You can go through with a short heavy ax weapon, or the Carrot Blade, a long knife. Each class of weapon has a different attack pattern making each feel distinct. Projectile weapons have options like bouncing off of enemies or piercing through them to hit behind them. Between the main weapons and projectiles, there is surely a combination for everyone. With an endless wave mode and level grading, there is plenty of reason to keep playing the game after the first playthrough.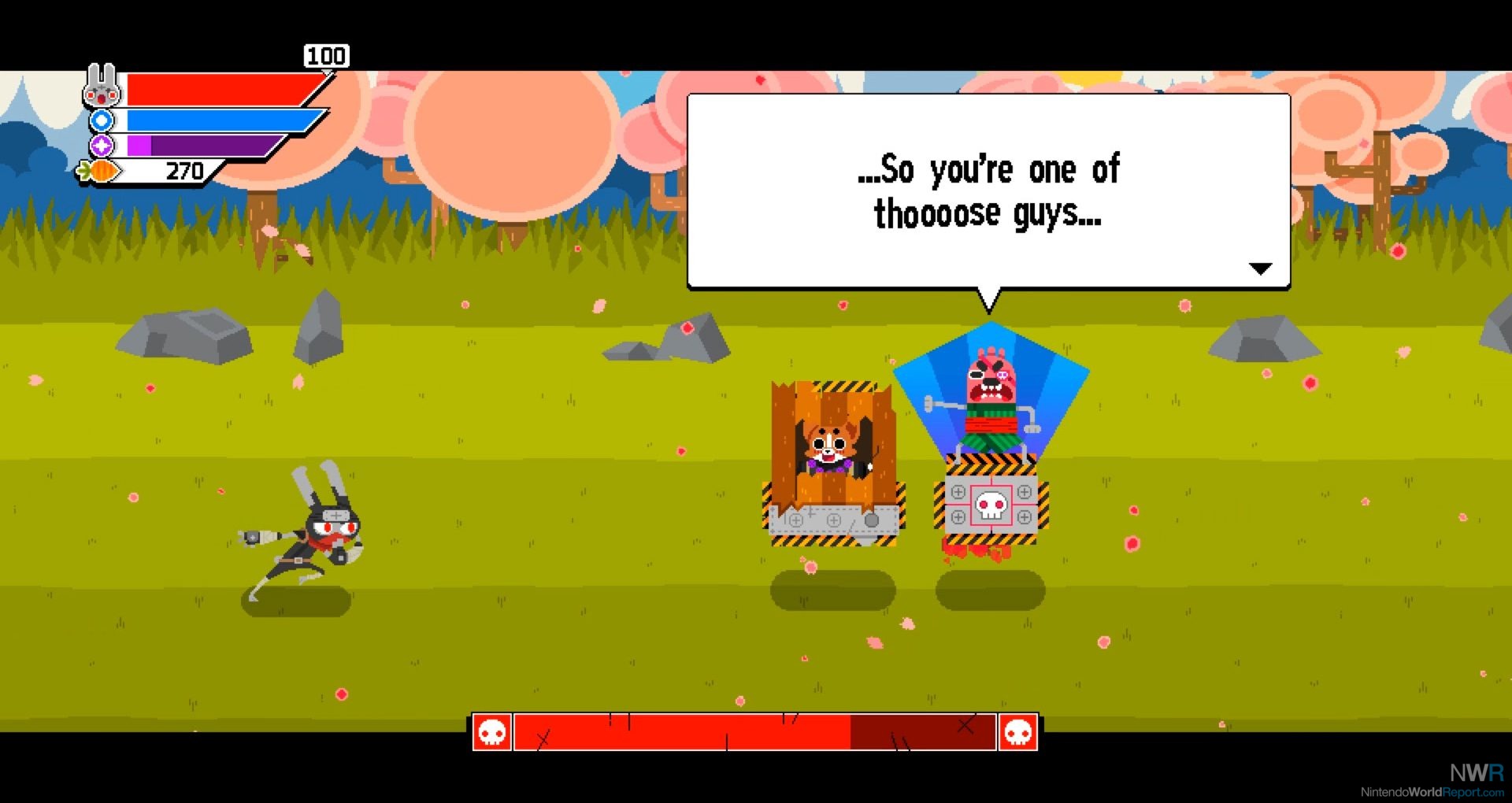 While overall the game has a good flow, a stretch of levels part-way through frustrated me to no end. These levels felt more like a bullet hell game than a beat-em-up. There were so many enemies and projectiles on screen at the same time that it was hard enough to just avoid everything and not take damage, let alone take those enemies out. Some of the bosses also seemed to feature a large difficulty spike, or to focus on only one ability. If you don't have a good handle on that ability, then that fight can be a real headache. The customization of weapons is fun and allows for experimentation, but if you want to collect or try out a large variety of weapons, you have to grind out the carrots needed to buy everything. This can be tedious and puts a fun feature behind a wall.
Ninjin was a surprise title that I had a great time with. Both local and online coop modes will allow more people to join in on this adventure and win back their carrots from the Mole Shogun. If you are looking for a fun game with silly humor and quick gameplay, give Ninjin a shot.