An addictive dose of crazy fast retro gaming goodness.
Last year, a team of gaming industry veterans launched a Kickstarter campaign. Their goal was to develop a new game as a love letter to arcade shooters of the 1980s – basing the gameplay on Uridium, a 1986 scrolling shooter on the Commodore 64. Hyper Sentinel now graces the screens of all major gaming platforms – including the Switch.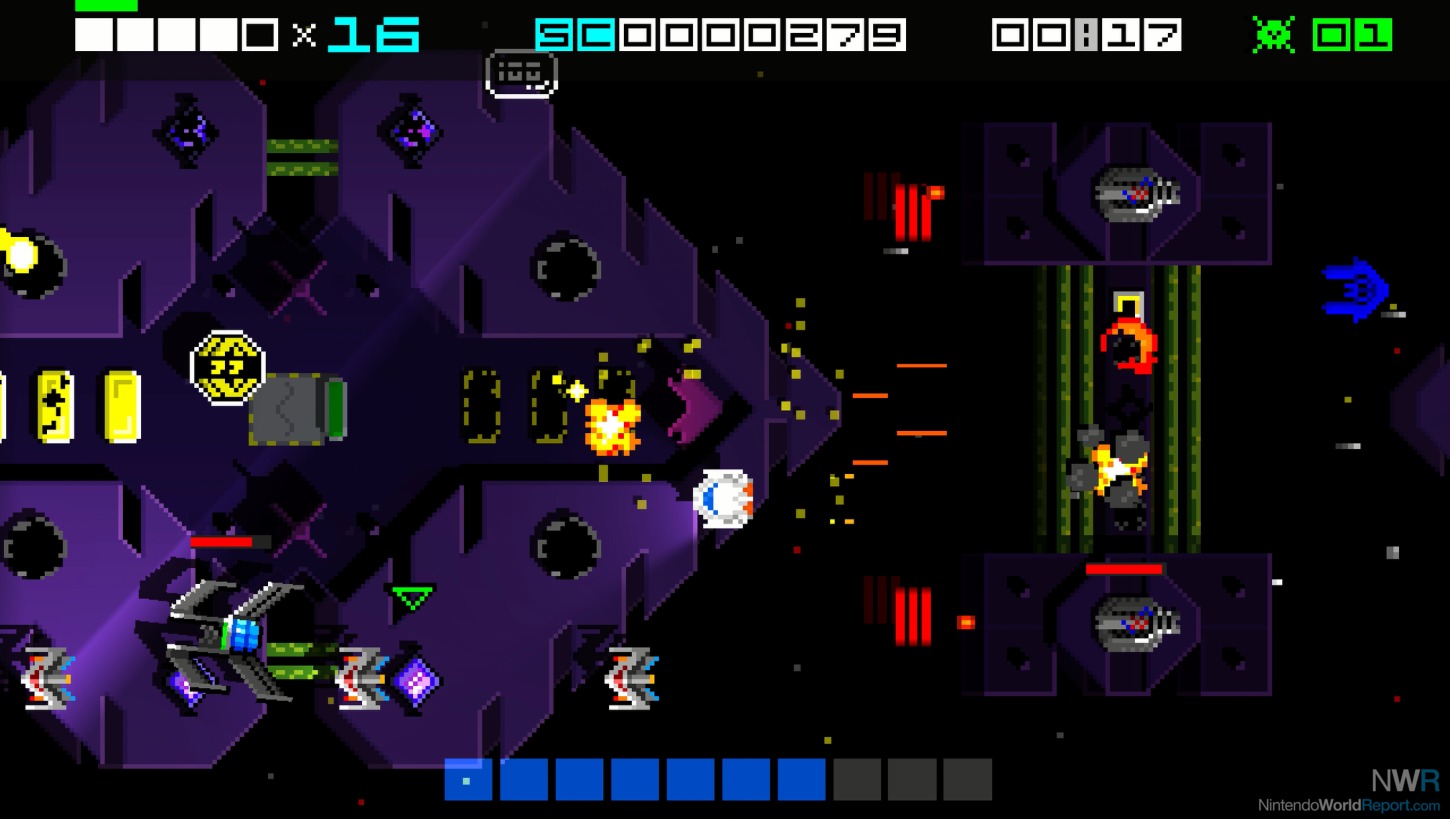 My first impression of Hyper Sentinel was how overwhelming the levels looked. While initially too much was on the screen for me to even comprehend, I quickly realized that the gameplay was actually quite consumable. The instinct for me was that I would die quickly due to the abundance of robotic lasers and other contraptions on screen. Thankfully, these obstacles don't drain your health if you simply collide into them as would be the case in other games. While screenshots of this game look nothing short of overwhelming, don't be fooled. Casual players can easily jump right in, even though the challenge is definitely there for those who want it.
With the initial goal being to complete the game's 12 levels, so many layers of things to do are nestled underneath the main campaign. Each level has five medals that can be unlocked for various achievements. Three modes of play are here, with Arcade being the default mode prompting you to defeat all the ground targets. Survival is where you play for your longest time possible and Boss just focuses on beating each level's boss. Three levels of difficulty – retro, normal and hard - add even more variation. On top of all these options is a worldwide online leaderboard, in case you don't feel pushed enough by simply completing the game.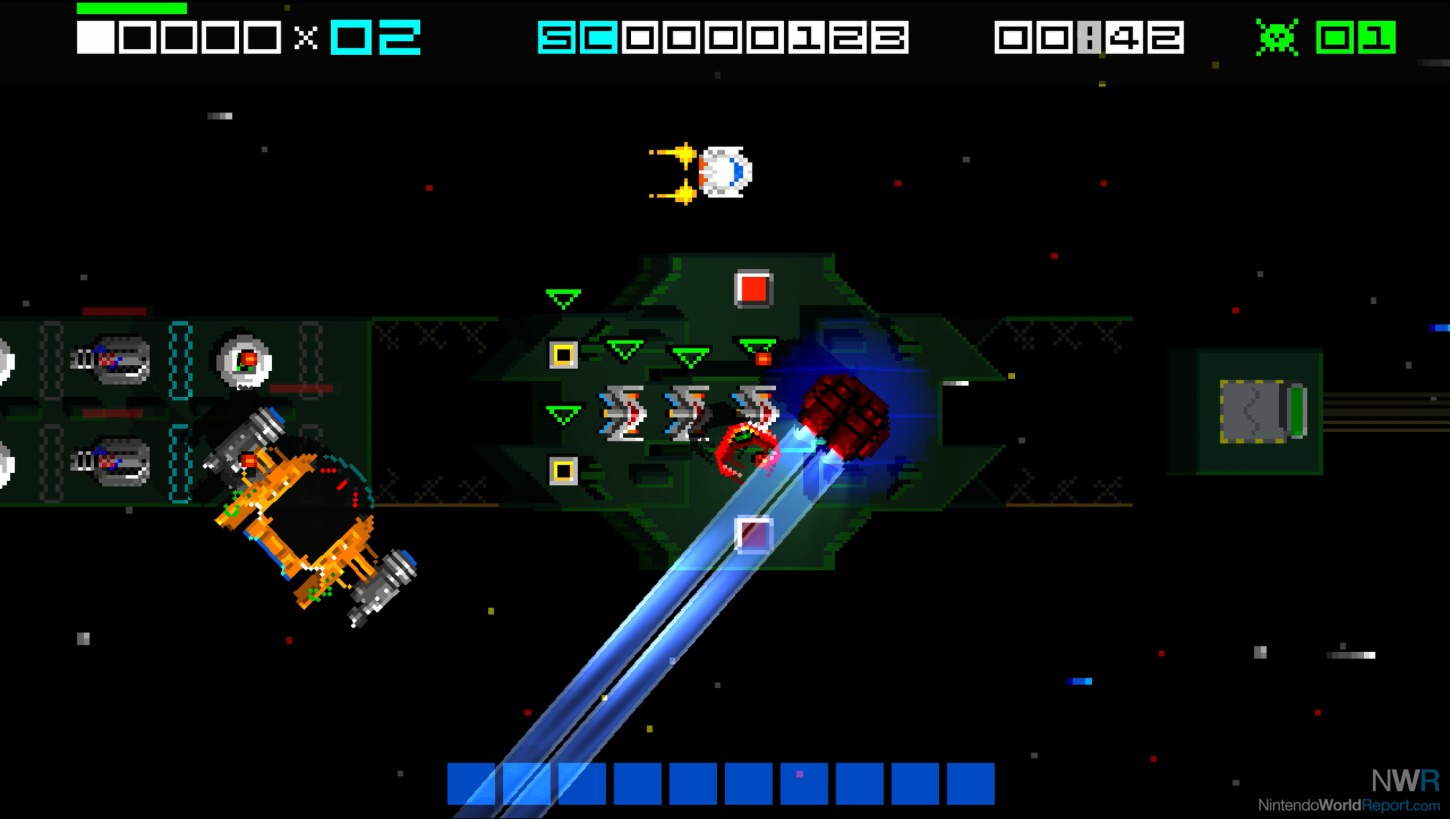 Flying through these levels is perfectly fast, smooth, and satisfying. While other games on the Switch tend to lag a bit when having too many objects on screen, I didn't experience this at all with Hyper Sentinel. The retro look doesn't feel dated in the slightest – the sense of depth is undeniably modern. Stars fly by in the foreground and background creating a sense of speed. The developers have created a brilliant package that doesn't hold back in visual spectacle.
There is a clear sense of passion here delivered through pure fun. The developers were successful in creating a new take on concepts originally conceived decades ago. This new shoot-'em-up not only celebrates its predecessor but delivers a colorful, energetic experience that isn't easy to put down.