Reclaim your honor in this beautiful (and somewhat dull) title
Eternal glory is at stake, and the only way to reclaim your honor as a mighty hero is to fight against massive, mountainous giants. Along the way you will pay your respects and get help from different gods, to make yourself powerful enough to down the mighty barbarians in this Norse-inspired action adventure game. But while Jotun Valhalla Edition is beautiful and does have its highs, I couldn't help but wish there was more action throughout my experience.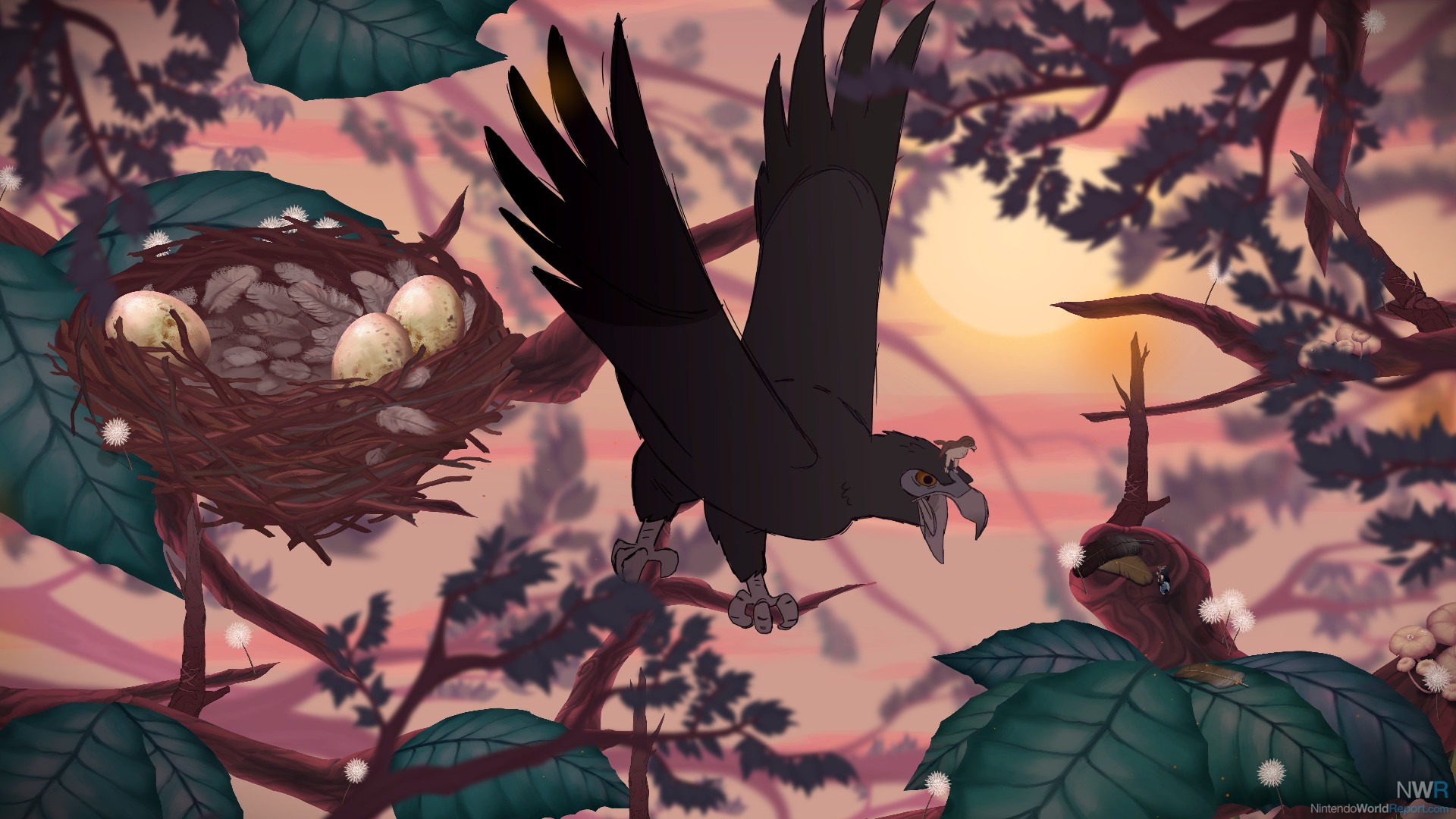 The narrative is emphasized greatly while playing through the game. The protagonist Thora is a mighty warrior that died rather unepicly at sea, and gets to reclaim her honor and glory by impressing the gods - that is, killing the colossal beasts that reign supreme in the world of Ginnungagap. During your journey, she narrates what has happened in each area in her native tongue, really capturing the spirit and majesty of the setting.
The gameplay is pretty straightforward from beginning to end. Thora can walk around, swing her axe, and also execute a much stronger charged attack. In each aesthetically different area lies a unique goal or series of puzzles all leading to the Jotun - the huge titans known from Norse mythology. While exploring every sector, various gods will grant Thora new powers that can be used to aid her in battle, such as healing or summoning a huge hammer to take out massive amounts of enemies at once.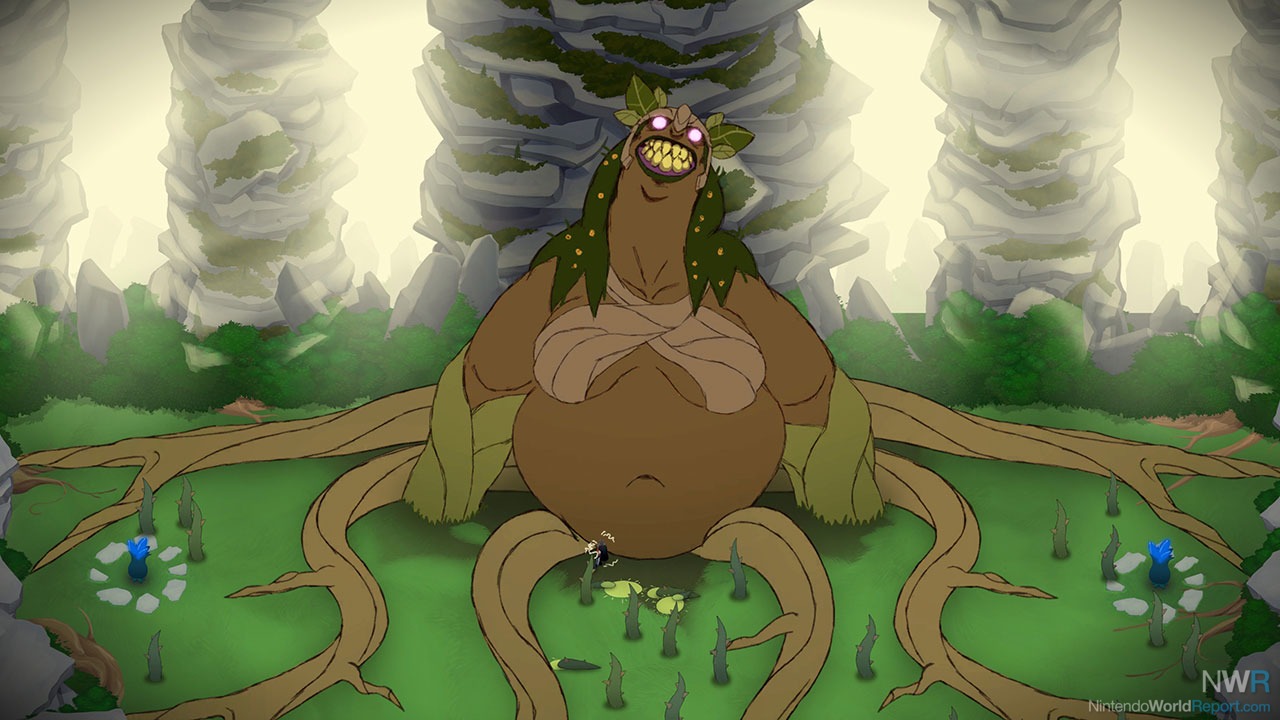 The background scenery and character animation, for the most part, is sublime. When entering new areas I did feel a sense of wonder as the dynamic camera panned in and out, highlighting the depth and size of the areas I was journeying through. Some artwork is more impressive than others however, and I felt that throughout the game everything felt a little inconsistent, partly due to the frequent amount of scaling characters and enemies that made some enemies look a bit goofy. But all in all, the visuals stand out as one of the bigger pluses included in the game.
Playing sort of like a top-down Zelda, you will spend most of your time running through various environments, solving moderately easy puzzles, and occasionally having an enemy show up to attack. The definite highlights are when facing the Jotun, for here is when some good ol' fashioned Boss patterns show up. These fights can get pretty intense, but never feel too hard to overcome after a few tries. The simple gameplay of using light and charged attacks mixed in with knowing when to use the strong powers obtained along the way, works well in creating a fair fight, and feels satisfying when downing a foe 100 times your size.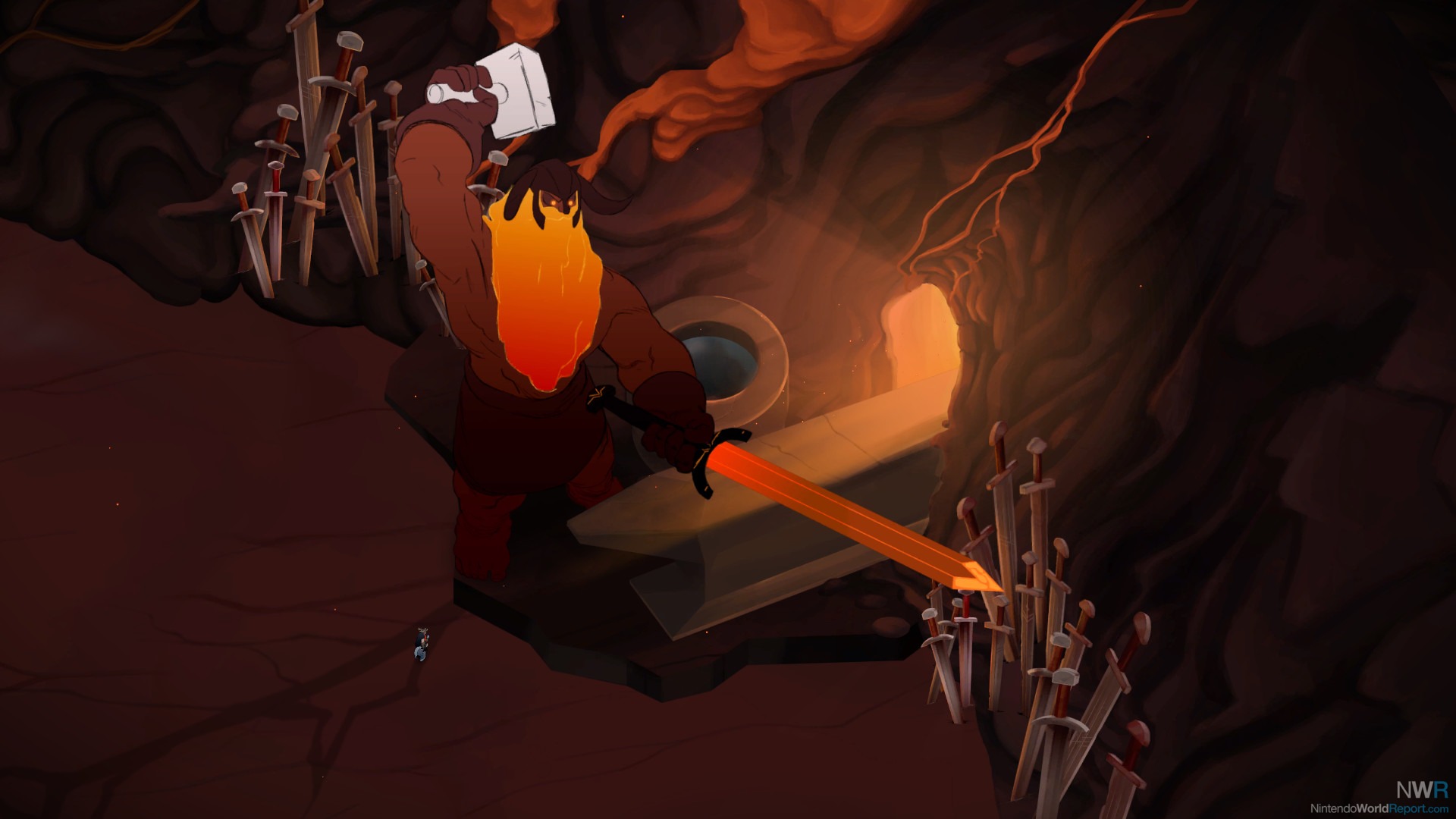 While traveling between areas, a relatively long loading screen consistently shows up, which was really one of the biggest problems I had with the game. Each level has a very simple design, so exploring for the sparse health power ups wasn't very enjoyable - especially when highlighted by the up to 15 seconds long loading times in between maps. Otherwise the game seemed to run fantastic, and I didn't really experience any frame rate drops.
The design of Jotun Valhalla Edition is very simple, and overall I think the lack of dynamic gameplay hindered the experience I had with it. The use of lively camera direction and beautiful backdrops had me in awe at parts, but ultimately I couldn't help but feel disinterested throughout most of my playthrough - and the long loading times definitely did not help. But even though some parts were dull and barren, I did enjoy the beautiful setting of the mythological regions created before me. Fighting and defeating the Jotun really helped keep the spirit of the game alive until the very end, and in the end - I was glad to have played and journeyed through Jotun: Valhalla Edition.