Three games, one solid experience.
I am beyond bummed that after 2008's Final Fantasy Tactics A2, radio silence has been the trend from Square Enix when it comes to another full-fledged entry in the Tactics series. Mercenaries Saga Chronicles, developed by Rideon, is a decent effort to alleviate the pain. Although every single aspect is incredibly generic, Chronicles gets the job done in providing a solid strategy role-playing experience.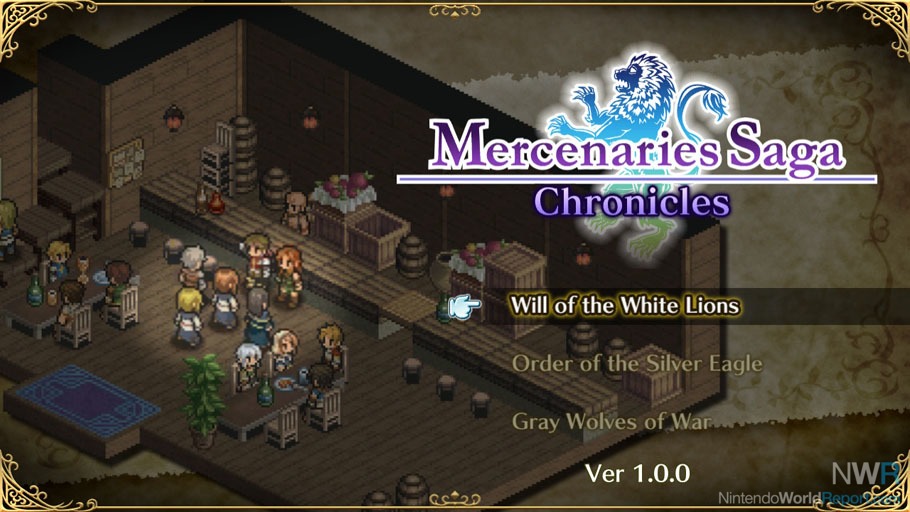 In this collection, you'll get three games that were released on mobile devices and the 3DS over the last decade: Mercenaries Saga: Will of the White Lions, Mercenaries Saga 2: Order of the Silver Eagle, and Mercenaries Saga 3: Gray Wolves of War. All three games follow the same formula in terms of gameplay and borrow heavily from the Final Fantasy Tactics series.
Very much like a game of chess, you can move characters around on a grid and attack enemies. As you level up, you'll be able to upgrade your characters by spending skill points they earn in battle. They can also rank up after level 10 to another class. It's very straightforward and easy to understand -- within 10-15 minutes I knew what to do, and was having a fun time with the simple, yet rewarding gameplay.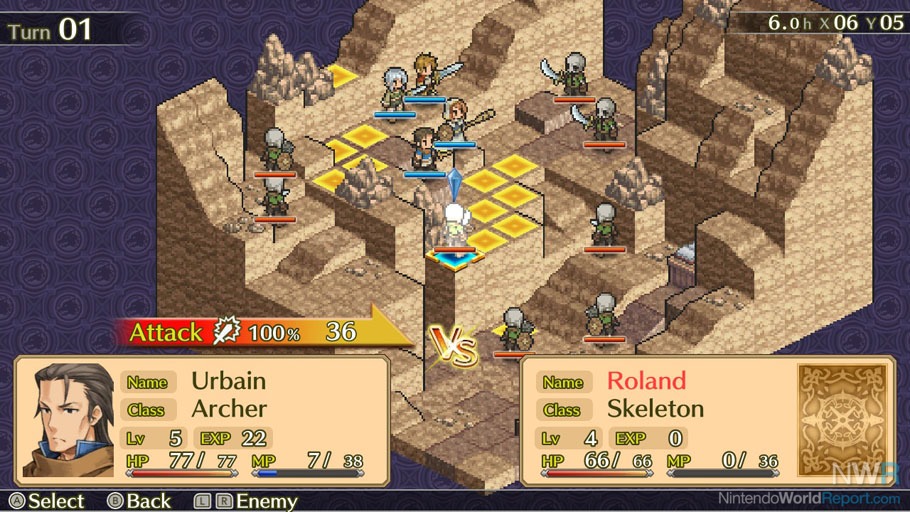 The thing about all three titles within the collection is that they're all pretty much the same, to the point that they're almost indistinguishable from each other. On one side, this isn't a bad thing -- the graphics are nice, though animation is a bit poor, and the music is quaint, fitting in well with each stage. It has a pleasant vibe to it even though you're in the middle of war.
On the downside, no real technological advancement occurs between the three games. In fact, all three borrow the same graphics, music, sound effects, menu designs, skill and levelling up systems -- virtually everything. You'd think between the trio there would be some sort of way to tell them apart, but beyond different characters in each games, I found there was little difference to be had.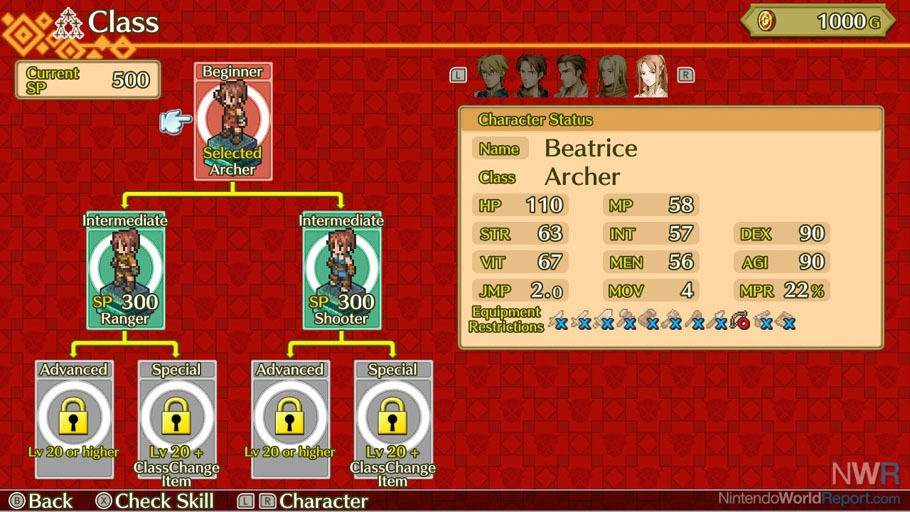 The stories do differ between the three titles, but the plots and characters are so uninteresting and mundane that it really doesn't matter. It revolves around kingdoms warring with one another, and it's up to you and a ragtag group of people along the way to bring peace in some form or fashion. Chronicles doesn't have any points where it really tries to engage with you as far as story goes, and in fact I felt compelled a number of times to just skip cutscenes because I just wanted to continue playing. The translation is fine within itself, but it's so bland it's not worth investing the time.
Mercenaries Saga Chronicles will itch a scratch if you're looking for a solid strategy RPG experience. The gameplay is fun, easy to get into and accessible for anyone that's ever wanted to play a strategy RPG but didn't know what to begin with. Beyond the solid gameplay mechanics lies a very generic presentation and a list of other things that come as cheap, uninteresting, or uncreative. In general, the game doesn't have a lot of bad elements, but too many bland moments restrict it from becoming a truly memorable experience.