10tons keeps bringing games to Switch and this time it's a mobile match-three puzzle game that is neat.
Match-three puzzle games have been everywhere for years and while I might not dabble in every form of the genre, I consider myself a fan. A good, interesting match-three puzzler is something I'll check out, especially if it's tied into a deeper experience akin to Puzzle Quest. Azkend 2 isn't quite that deep, but it's an interesting take on the genre that is enjoyable to play through, at least as long you're using the touchscreen on your Switch.
Set to a seafaring-starting sci-fi storyline, Azkend 2 is split into a variety of levels with different goals generally centered around clearing obstacles and then guiding an item from the top of the screen to the bottom. Everything is done by matching three or more of various tiles along the way. Power-ups found through the story add more complexity, as well as Tesla coil power-ups that are extremely helpful as the going gets tough. The way the latter works is by making matches that go towards the objective. So if the goal is to put out a fire on the board, you have to match tiles around the flames to further the goal, thus building up a Tesla coil. Make five of those moves in a row and then electricity shoots out, blasting tiles to help you. The power-ups do a lot of the same kinds of things as well, but also add in the ability to blow up tiles, reveal clues, and more. This doesn't reinvent the wheel, but for what it is, it's enjoyable. The objectives add enough complexity to keep it engaging and a time limit adds to the pressure.
Interspersed between levels are hidden object challenges that features pleasant artwork of your hero in different situations. Complete the hidden object mini-game quick enough and more Tesla coils will be built up for your next round. These challenges are the low point of Azkend 2, but the only downside for doing poorly or skipping them is a lack of a Tesla coil boost. As I got deeper, I just started not doing much with them.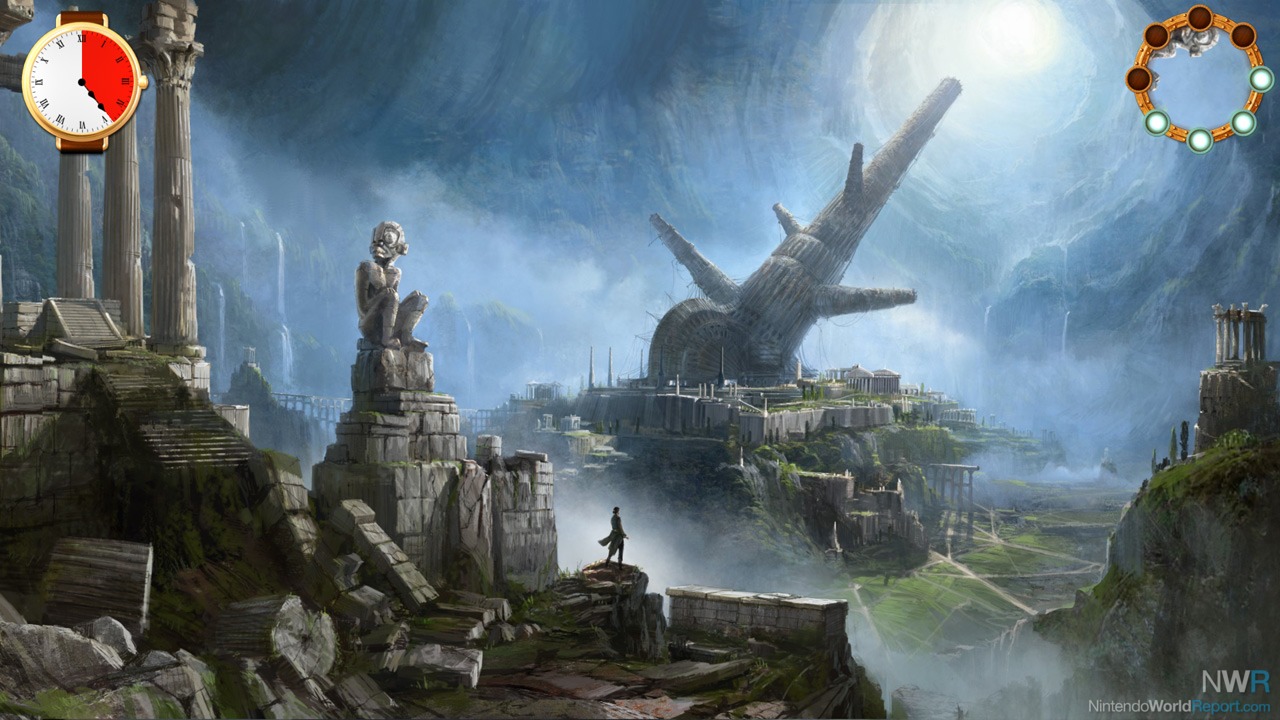 Owing origins to mobile, the touch controls are best. Playing this in Switch tablet style is the ideal way. Using controls on the TV is the pits because the cursor controls are not nearly as fluid as the touch ones. The option for button controls are there, so that's nice, but the game is far better on a touchscreen.
Azkend 2 is a perfectly satisfactory match-three puzzle game that adds enough of a twist to be better than the average puzzle game. The hidden object portion isn't that great, but spending a few hours completing objectives and collecting items while matching like tiles is a totally fine time.