If the online multiplayer wasn't so rough, this could be a cool Smash Bros.-esque game.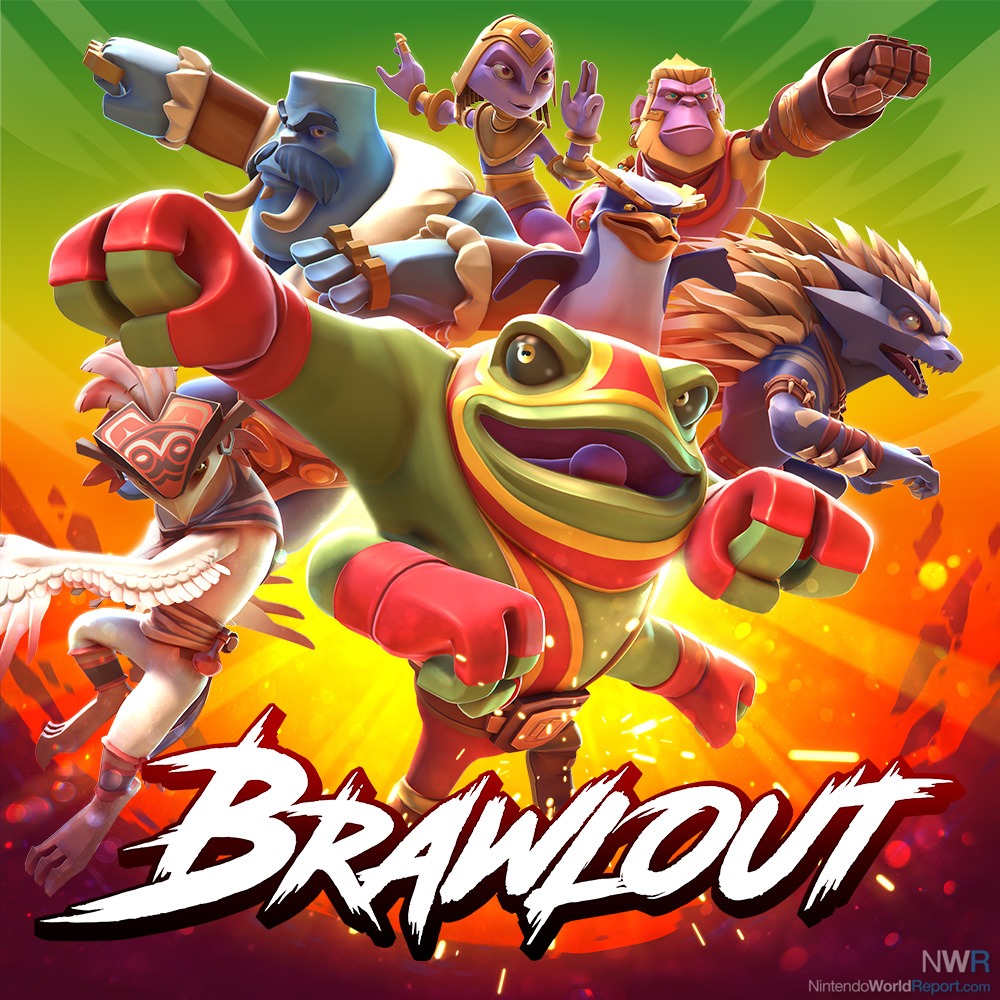 Brawlout is succinctly described as an indie developer's take on Smash Bros. Coming to Switch in advance of Nintendo's franchise places it in a good spot, but while Brawlout captures elements of the storied series, enough issues add up to make it only a borderline acceptable Smash-style game that will only last as long as Nintendo keeps the main series off Switch.
The roster features eight distinct characters (and a variety of clones that have varied movesets, making the roster technically 16 deep), including The Drifter from Hyper Light Drifter and Juan from Guacamelee. Each one feels different enough and even has clear parallels to Smash archetypes. For example, The Drifter feels like a riff on the Fire Emblem sword wielders while Volt is like if Pikachu was crossed with Street Fighter's Blanka in a way. The designs here are strong, but aside from the two indie game references, it's missing the familiar warmth of a Smash lineup. I quickly gravitated towards favorites; I most prefer the Drifter and the Falco-esque Captain Feathers.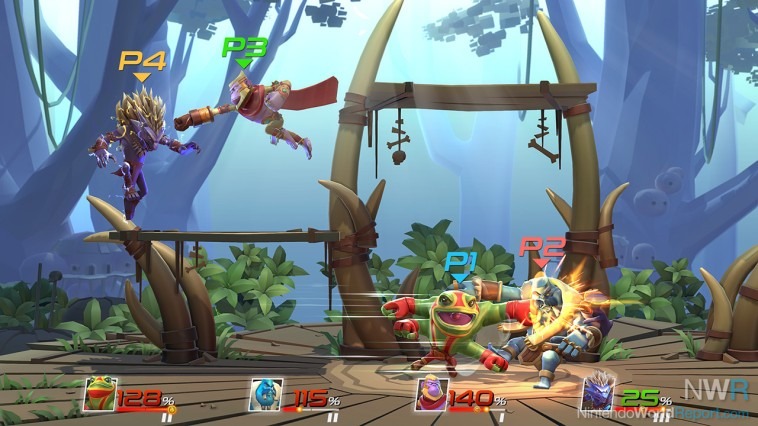 Local multiplayer, of which I primarily played the game, was okay. I played with both relative novices and more experienced Smash Bros. players. It was very easy for tried and true Smash players to sidle into playing Brawlout, but numerous small annoyances lessened the experience. Characters blend in with the background, especially in more vibrant arenas. In certain stages, the stage itself gets lost in the background. Sometimes, a platform looks like it's actually there, but it's just a background accent. It just feels like a poor imitation of Smash Bros., with another clear example being how you respawn. You just kind of appear in the middle of the action with little delay. It's weirdly jarring, even if you show up with a slight invincibility. I never realized how integral Smash's respawn of hanging over the battlefield for a bit was.
To the inexperienced Smash player, Brawlout is too complex and slanted towards competitive play. It lacks the joy of item-inspired mayhem, instead focusing on a more technical style that emphasizes combos, nimble dodging, and juggling. It makes it a little more like a traditional fighting game in some respects, but that's not what a Smash clone should aim for in my eyes.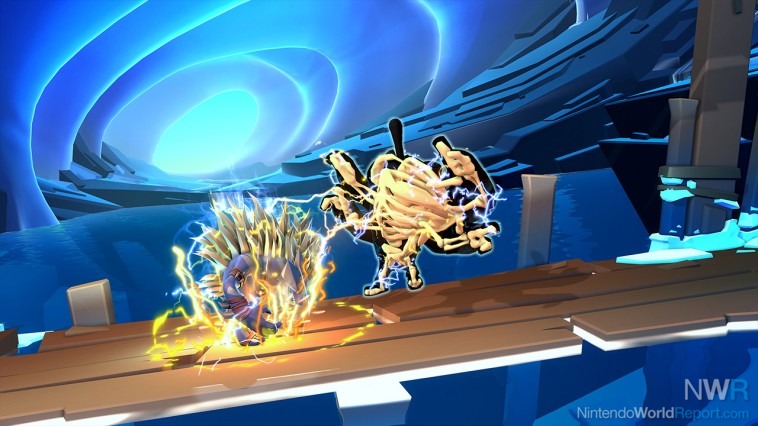 Brawlout has single-player options as well, namely an Arcade mode that gives you a typical fighting game progression of progressively difficult fights leading up to a final boss. It's a fine way to romp through the game and learn a character. Three difficulties are available, but the way these are structured are that Easy is 1-on-1, Medium in 1-on-2, and Hard is 1-on-3. It'd be one thing if the harder difficulties were just free-for-alls, but it's just a dogpile. The Medium and Hard difficulties aren't representative of how I played the game anywhere else, so they just feel out of place. I wish a better way was available for more difficult 1-on-1 matches other than Quickplay. Aside from a practice mode, Arcade is the only major single-player option.
Online multiplayer is also available, and, well, it's rough. My experience varied between literal slideshows interrupted with brief moments of amusing stability. It's hugely disappointing because online is incredibly important to progression. A lot of stages, items, flair, and alternate characters are all locked behind an in-game currency (while it seems built for in-app purchases, they aren't there) only earned by playing and completing objectives. Rewards are there for beating Arcade with different characters and the like, but fresh online-focused ones come out daily. So far, a wealth of the objectives are a challenge to get because online is fragile and inconsistent. To unlock all of the content, completing online objectives is more or less necessary as the pace to earn currency offline is awfully slow. All but three stages and the initial eight characters are locked to start, only available through random draws. The reward of unlockables is not necessarily through playing the game; it's mostly through grinding. While the stages and alternate characters are neat, working to get them isn't.
While Brawlout won't become a staple of my local multiplayer hangouts, it's a fun game that apes the Smash Bros. experience as well as any other competitor has. Being the best Smash Bros. clone might not add up to much, but Brawlout is very much that. It's unfortunately bogged down by a dearth of single-player material and ultimately, this game is doomed by the fact that it stakes so much in online play that doesn't run well. If the online was workable, Brawlout would be much better. As it stands, it's not, and this is a highly flawed experience.