Does what it sets out to do, but ultimately the concept wears thin.
At first glance Super Ping Pong Trick Shot gives off the vibe of just another piece of shovelware, but behind the generic look lies a strangely satisfying albeit short experience. The presentation screams generic, however the simple mechanics work as they should and to my surprise required a bit of persistence to overcome certain challenges. Even though it does a good job of doing what it set out to do, it's a game you'll play just a handful of times before losing interest.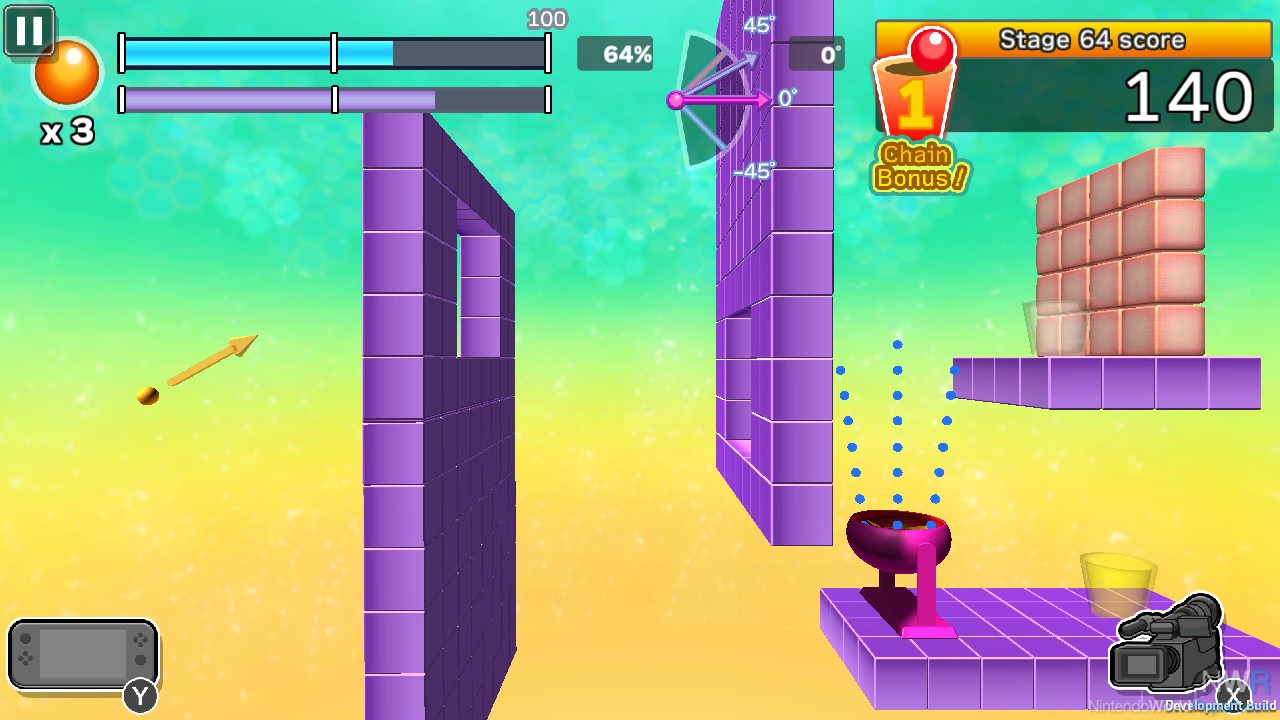 The mechanics are simple and straightforward; set your trajectory, properly time your power on the sliding power bar, and hope it lands in the cup. With that knowledge under your belt, you'll be ready to start draining shots and taking on the sub missions. If standard controls don't tickle your fancy, the option for touch and even motion controls are available to you. Regrettably neither worked very well and I found myself either launching the ball off the screen with too much power or barely registering enough to propel the ball forward. What I found to be most puzzling is the lack of pro controller and joy con grip support, limiting you to play in handheld mode or with single Joy-Con for button controls.
With three different modes you can choose from the most prominent is the challenge mode, where you'll tackle 80 different stages each with three sub missions to complete. The main task for any given stage will be to sink at least one ball into the cup before you run out of balls, but this isn't always as easy as it would seem. You'll have to deal with different surfaces that alter how the ball bounces, obstacles such as fans that completely change the flight path, and moving platforms that block the direct route. For those looking for more of a challenge, sub missions force you to approach a shot differently such as bouncing the ball at least twice before landing in the cup, hitting a much more difficult to reach yellow cup, and hitting three balls into a single cup. It ultimately gets repetitive as you push forward, but offers plenty of stages for those dedicated to see them all. In addition, there's also a score attack mode and even a multiplayer mode that pits two players against one another to see who can land more balls into a single cup before time expires. This actually was quite a bit of fun and seeing the cup fill up with the different colored balls added tension to the matches. Although much like the single player content, it didn't take long to become monotonous.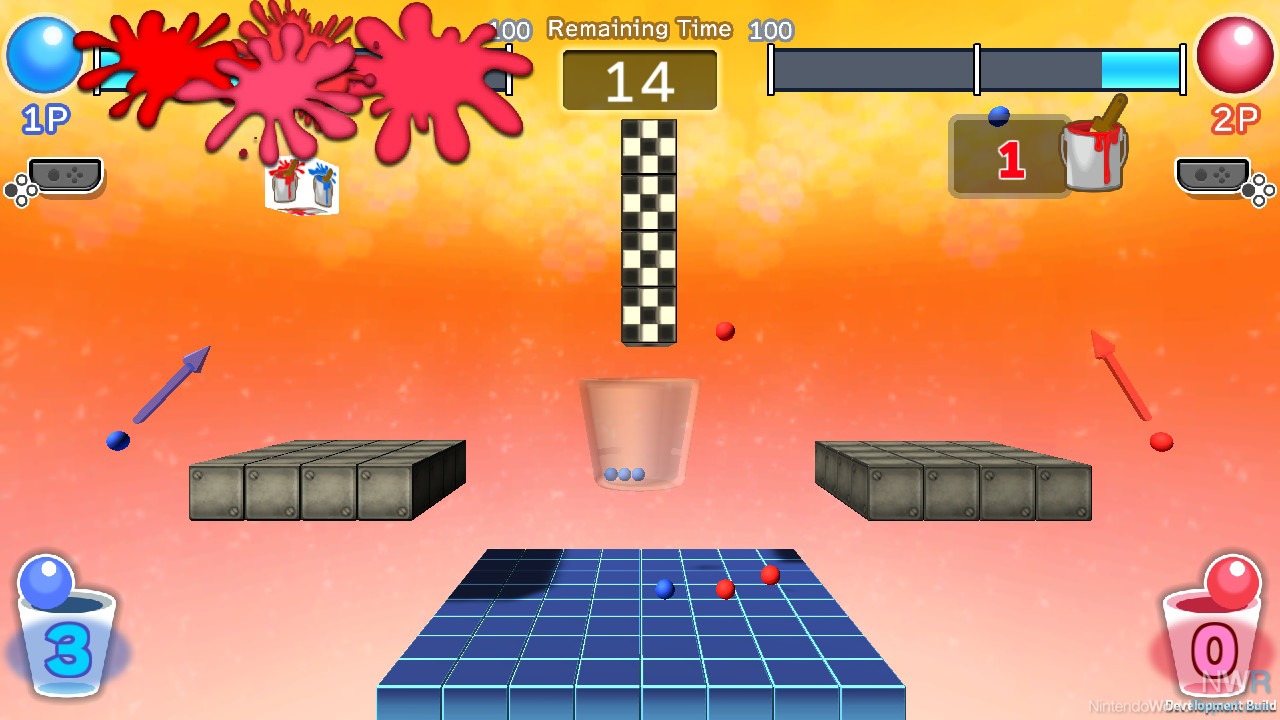 As far as visuals are concerned, the developers decided to take a no frills approach. Stages are hovering in a larger 3D space with a generic background and each surface type has a distinct color to keep things simple. There's nothing unique to make it stand out, but in this case I don't think it's necessarily a bad thing. At anytime you can control the camera giving you a 360 degree look of the 3D stage, which is funny because the ball never veers off a straight path. The music is limited, but provides some upbeat tunes to toss balls too.
It would be easy to take one look at Super Ping Pong Trick Shot and write it off as shovelware, but to my surprise there's more below the surface. Offering a rather robust challenge mode, a score attack, and local multiplayer, there was more to this little game than I could have imagined. Unfortunately the simple game mechanics and repetitiveness start to run thin sooner rather than later. This is one you'll end up putting down way before you see everything it has to offer.