This '90s arcade golf game might deserve more than a passing glance.
Neo Turf Masters, a mid-'90s Neo Geo arcade game, is not a stranger to the world of Nintendo, coming out on the Wii Virtual Console back in 2008. The Switch version, though, is not a part of the system's currently nonexistent Virtual Console. Instead, it's a part of publisher Hamster's Arcade Archives series. So this version of Neo Turf Masters is a faithful port of the arcade version, meaning you have to go through the rigamarole of "adding credits" so you can play the game, but that conceit is worth it because Neo Turf Masters is a surprisingly distinct and fun golf video game.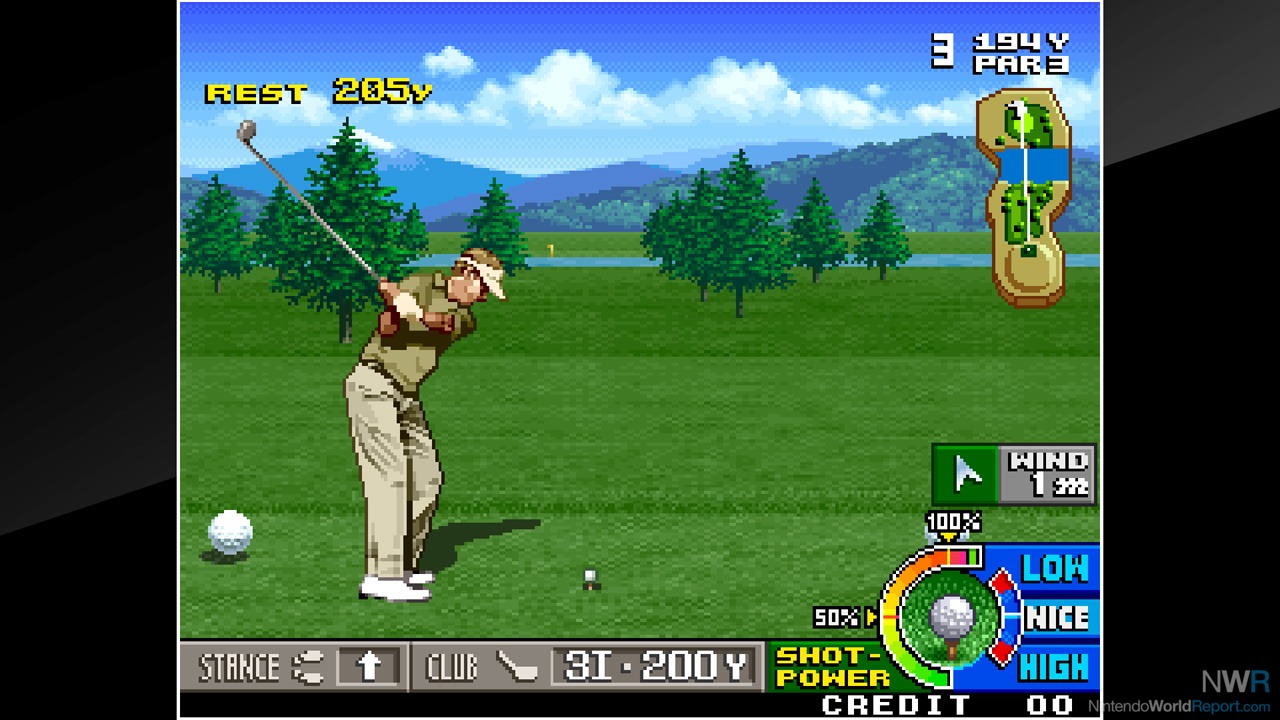 The focus is a lot more arcadey than even Mario golf games. Instead of the more nuanced multi-click mechanic from the majority of golf games, Turf Masters just requires two button presses: one to set the distance and the other to determine the height of the shot. The simplicity is apparent, and the the timing gets harder depending on the skill level of the six different golfers at your disposal. Where this game gets tough is that the course designs go from a little absurd to patently ridiculous over the length of the four 18-hole courses.
Novel golfing gameplay aside, though, this isn't a game filled with content. You can compete in 18-hole tournaments by yourself or with a friend in Stroke Play. A two-player-only Match Play also exists to make the action a little more head-to-head. The Arcade Archives version lets you switch between the American and Japanese versions, as well as two other modes: Caravan and High Score. Caravan lets you compete against others to see who can score the best in a five-minute span, while high score sees how far you can get on a single credit. Online rankings are also available so you can compete with others for the lowest scores. Lastly, you have an array of game and display options on hand. You can even set up the Switch to display the game vertically.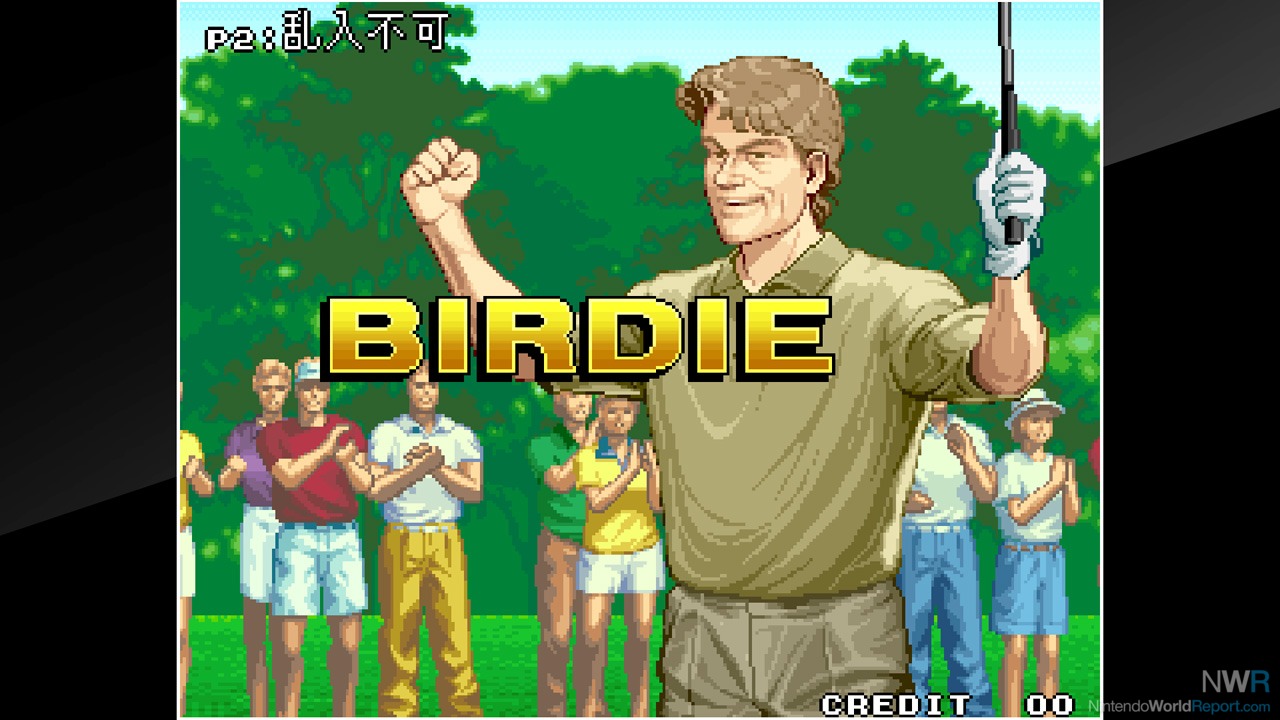 I think Neo Turf Masters is a really neat game, but it doesn't have the content to last longer than a weekend. Unless you get wrapped up in the high-score chase, it doesn't have depth. However, this is a faithful reproduction of a cool '90s arcade game, so if you just want to have access to that at home and on the go, this version is a veritable hole-in-one. I'm sorry. I waited the whole review until unleashing a dumb golf pun.