Wacky minigames can't last forever. No matter how fun they actually are.
1-2-Switch has the honor of filling the non-Zelda showcase role this Nintendo cycle. With games like Wii Sports and Nintendo Land in mind, this game has larger shoes to fill than you might think. It is the game that you show to friends who don't understand video games that well. While the results depend on the people in the room, their effectiveness can't be underestimated. How does 1-2-Switch stack up in this fashion? Well, just fine.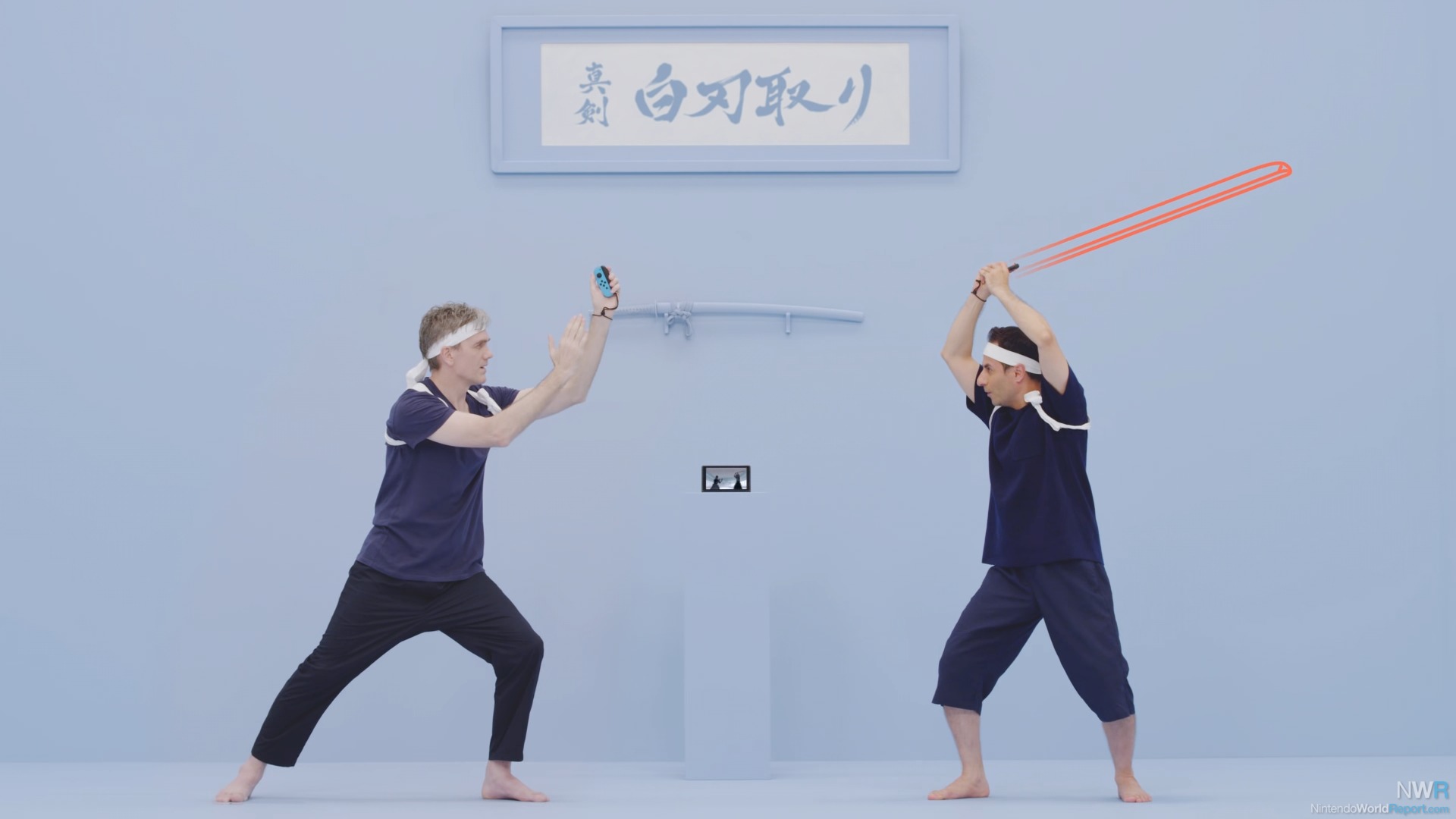 1-2-Switch is a hard game to assess. I enjoy the act of playing the game, but equally see the shortcomings that pop up within minutes of playing. Sure, there are just 28 minigames in this collection, but they are entertaining for a good while. For about 60-90 minutes each time, we flick through the games and try to outsmart our rivals. We have a good time, but then simply move on to other things. That's it. We don't pay it any more mind and find options in the other Nintendo Switch launch titles.
Within that timespan though, there are a lot of fun moments. We start our rounds with some simple ones. With Quick Draw, the rules here become extremely clear. The Joy-Con are held in the hand, we stare each other in the eye and perform the motion that 1-2-Switch asks from us. Then I started to introduce variables like Fake Draw or Telephone, where you need to pick up the phone before your opponent does. After a few rounds, you can immediately see how the game goes over. Most of the time the reaction is positive and they wonder what other options the game has.
At those moments, you start really going through the games and let the tutorial videos do the talking. Naturally, it is important that your friends and family understand it, which these things do a good job of. They are a bit too long though, and the game will repeat telling how certain tasks are performed. For those playing the games for the first time, it can be a lot to take in for a minigame that is a minute long. With repeats this is less of a problem, but not every option will fly over equally.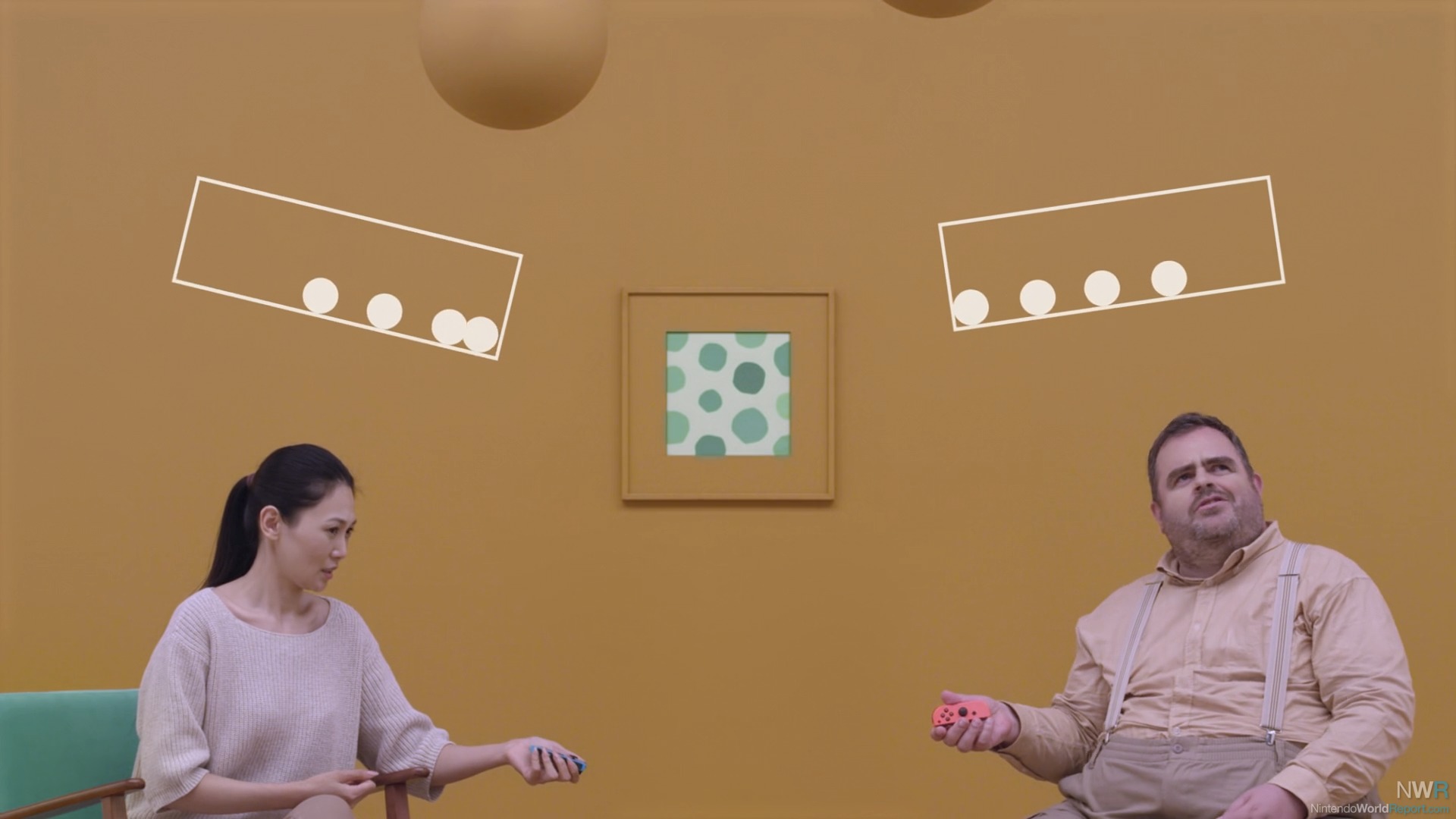 Two games in particular that didn't go over really well at my parties are Zen and Shaver. With Zen, the observers weren't having all that much fun. It is great when you stare in the eye of the other, but others won't find it all that entertaining. In Shaver's case, no one really got it. Even after watching the video, they never quite got the hang of the game, which annoyed them more than I would like to admit. On the flipside, we cracked up when playing Runway. Seeing others trying to move in rhytmic pose is absolutely hilarious and it made for hilarious, sharable photos between friends. Another surprising hit was Table Tennis. It doesn't seem like much, but listening to the sounds and reacting to them was effective.
Outside of a couple games, it is encouraged to look each other in the eye. It made for an experience that is similar to Johann Sebastian Joust, where the game works without looking at a television. Personally I felt that it made the adventure a whole lot more personal and created a whole bunch of laughs. What helps are the actions that you need to do. While the Joy-Con are nicely made pieces of kit, a chunk of the games go far deeper than the controllers can go. The true joy comes from realizing what you are doing and simply going along for the ride. The ultimate example of this is the Eating Contest, which sees you using the Motion Camera. It is a neat idea, but never feels all that accurate. I also would've expected that more of the games would have focused on the HD Rumble. The motion controls are used quite well and show their accuracy in games like Joy-Con Rotation and Treasure Chest. That being said, I would have loved more showcases like Safe Crack and Ball Count as they seem to make incredible cases for the new form of force feedback.
Once you are through with the 28 games, there isn't much left. The main thing that tries to keep the game interesting is Team Battle. It is a board game where you form teams and move around the board based on your minigame skills. That aspect of it becomes quite competitive and you are never quite sure what you are getting. With more modes like that, I think that 1-2-Switch could have been more of a winner. There is an additional Shuffle mode as well, but for a snappier round Team Battle is the way to go.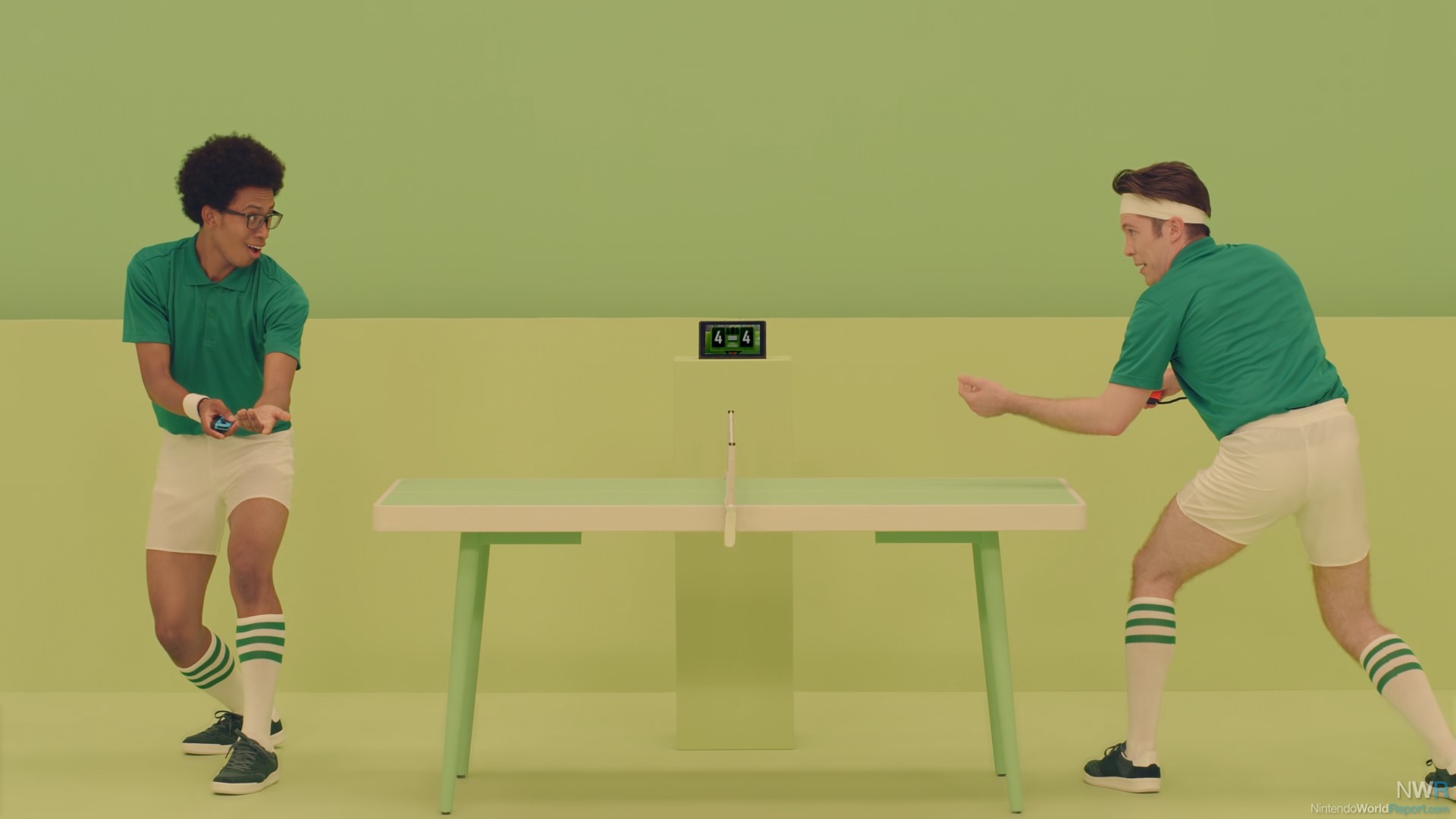 The true problem of 1-2-Switch is replay value. I think that after coming back to the game a number of times, I feel slightly burned out on it. There needs to be a lot more games if they want to reel me back in after playing them all. Additional minigames could do a long way to keep this game in the back of my mind and make it a regular part of my party rotation. For more active gamers, there are already alternatives at launch or upcoming that would be slightly more worth it. 1-2-Switch is competing in a market that has and will get some excellent local multiplayer games. That is the title's biggest hurdle to overcome. Next to that, unlike previous showcases, this isn't really interesting if you're all alone with that shiny Nintendo Switch.
Overall though, I did enjoy my time with 1-2-Switch. Its quirky minigames have put smiles on our collective faces and we had a solid time every time we picked it up. Sure, it could have been so much more, but it causes interaction between its players. That is why it is a fine showcase for what the Joy-Con controllers can do. Their array of options are being checked off a list, but never over-emphasizes one aspect of the controllers. If you have an active group of friends who like it wacky, 1-2-Switch will serve you well. Anybody else is probably out of luck here.