Solitaire and horse racing go together like chocolate and peanut butter.
Solitaire card games have never gotten their Puzzle Quest before. While electronic versions of spider, klondike, and all other sorts of solitaire have been around for ages, those games have only ever existed as, well, solitary concepts. Match-three puzzle games have been turned into RPGs and platformers, but solitaire has been sitting to the side. With Game Freak's off-kilter Pocket Card Jockey on 3DS, that changes. Pocket Card Jockey mixes the basic tenets of solitaire with complex horse breeding and racing components in a way that's humorous, engaging, and absolutely loony.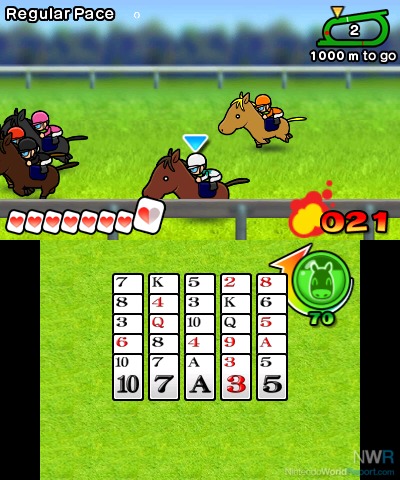 Pocket Card Jockey alternates between games of solitaire and maneuvering your horse around the track to build up different meters and acquire boosts. The solitaire games are straightforward, tasking you with clearing out the cards as quickly and efficiently as possible. In between games, you have to move your horse around from a top-down perspective, carefully balancing your positioning, energy, and stamina. It tiptoes on the side of being needlessly complicated, but as long as you don't get too wrapped up in creating the perfect specimen, each race is a rewarding and electric few minutes of trying to make clever card moves and setting your horse up for victory. Some of my greatest recent gaming triumphs have happened here while outplaying the competition and getting a lackluster horse to win a big race.
Outside of the races, you have three ways to guide your horse's career. First, you start in Growth Mode, where you raise your young foal's stats while trying to win races. Once your horse reaches a certain age, they stop developing and then move into Mature Mode, where they compete in more challenging races. If you lose three times in Mature Mode, your horse is forced to retire to the Farm, where they can be shared via QR code or bred to make more horses that you can train. Then you start the whole experience over again.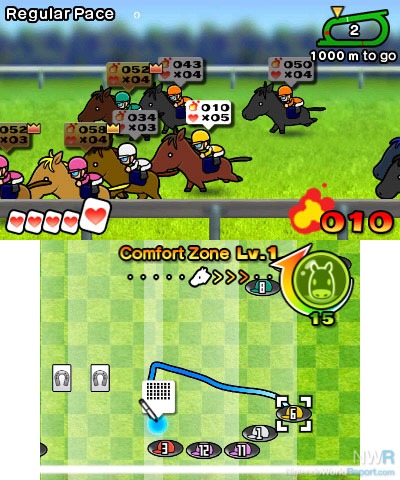 What makes all of that so compelling is the style. Pocket Card Jockey is nonsense of the highest degree, as your character begins the game by being comically trampled to death. An angel (named Angel) brings you back, giving you the power to play solitaire while racing a horse. From there, you work with adorable horses while hearing from their ridiculous owners, ranging from a bored game designer to a malevolent businessman. Nothing in this game is ever taken too seriously, which makes its often grueling difficulty curve more forgivable.
While you can unlock ways to make your horses better out of the gate over time, the reality is that, most likely, your first couple of horses are going to be bad, especially as you learn the various nuances. But even still, sometimes the cards won't go your way. Sometimes the horses around you will box you out and knock you out of your comfort zone. It can get frustrating, but when it does, you can just retire your horse and start with a new one, raising them the best you can. The whole experience weirdly mirrors playing actual solitaire. Some solitaire games are unwinnable, but you can always start over and try to win the next one.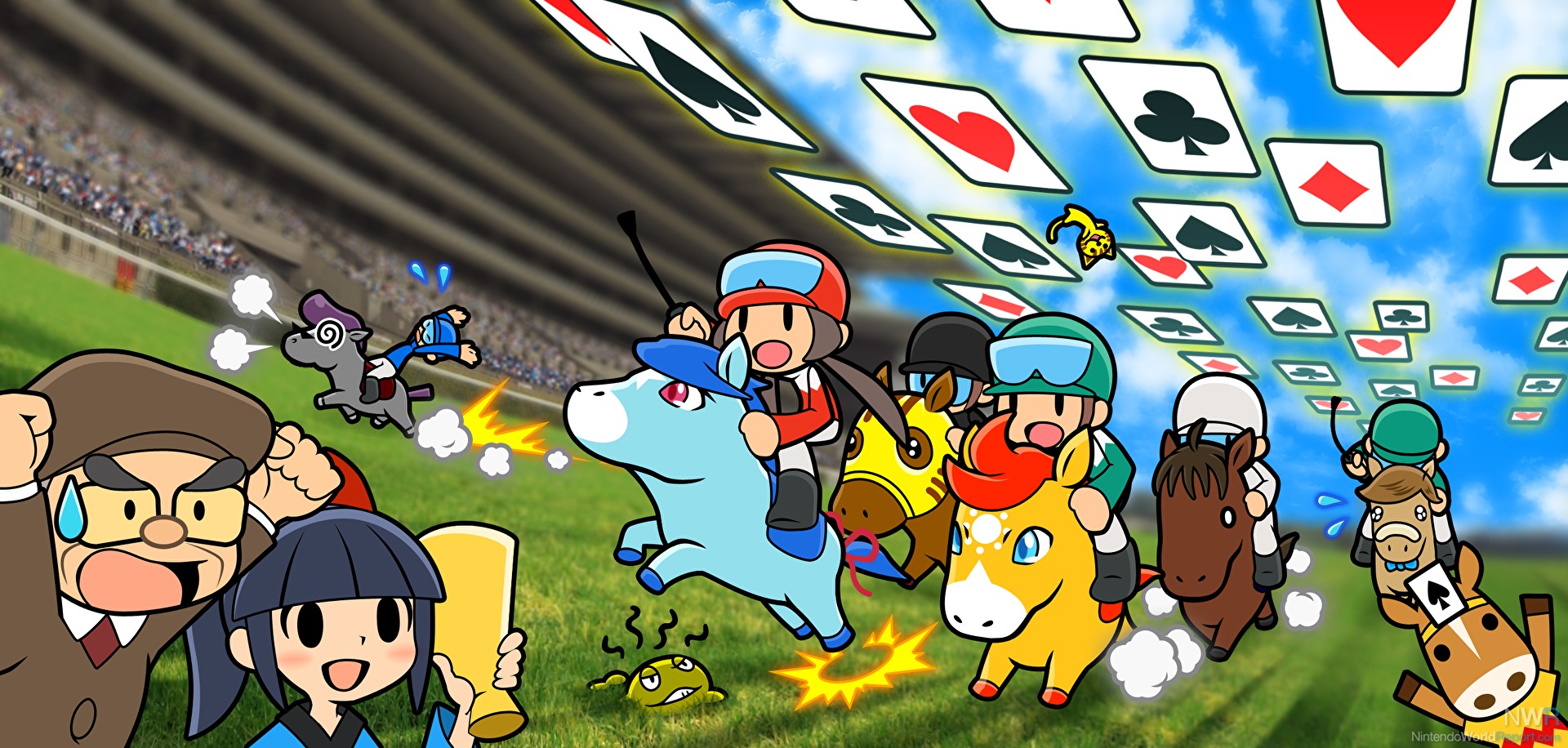 If you're looking for a solitaire game with a bit of pizzaz and a novel wrapper, Pocket Card Jockey is straight-up magic. The cartoony, goofy setup hides a deep, complicated experience filled with a variety of minute details. Just let yourself get washed over by the bright zaniness and enjoy clearing cards, moving horses, and ideally, winning all the races.