I went to write a review of the new Animal Crossing game, but then I fell asleep.
The true nature of the first retail Animal Crossing game on Wii U is right in the subtitle. Animal Crossing: Amiibo Festival is a game that takes the setting and overall vibe of Animal Crossing and blends it with an Amiibo-centric experience that is dominated by a slow, plodding board game that one could loosely describe as a festival. While the writing is clever and the graphics are pretty, even a fun, novel mini-game or two can't save Amiibo Festival from being anything more than a boring trip through a charming world.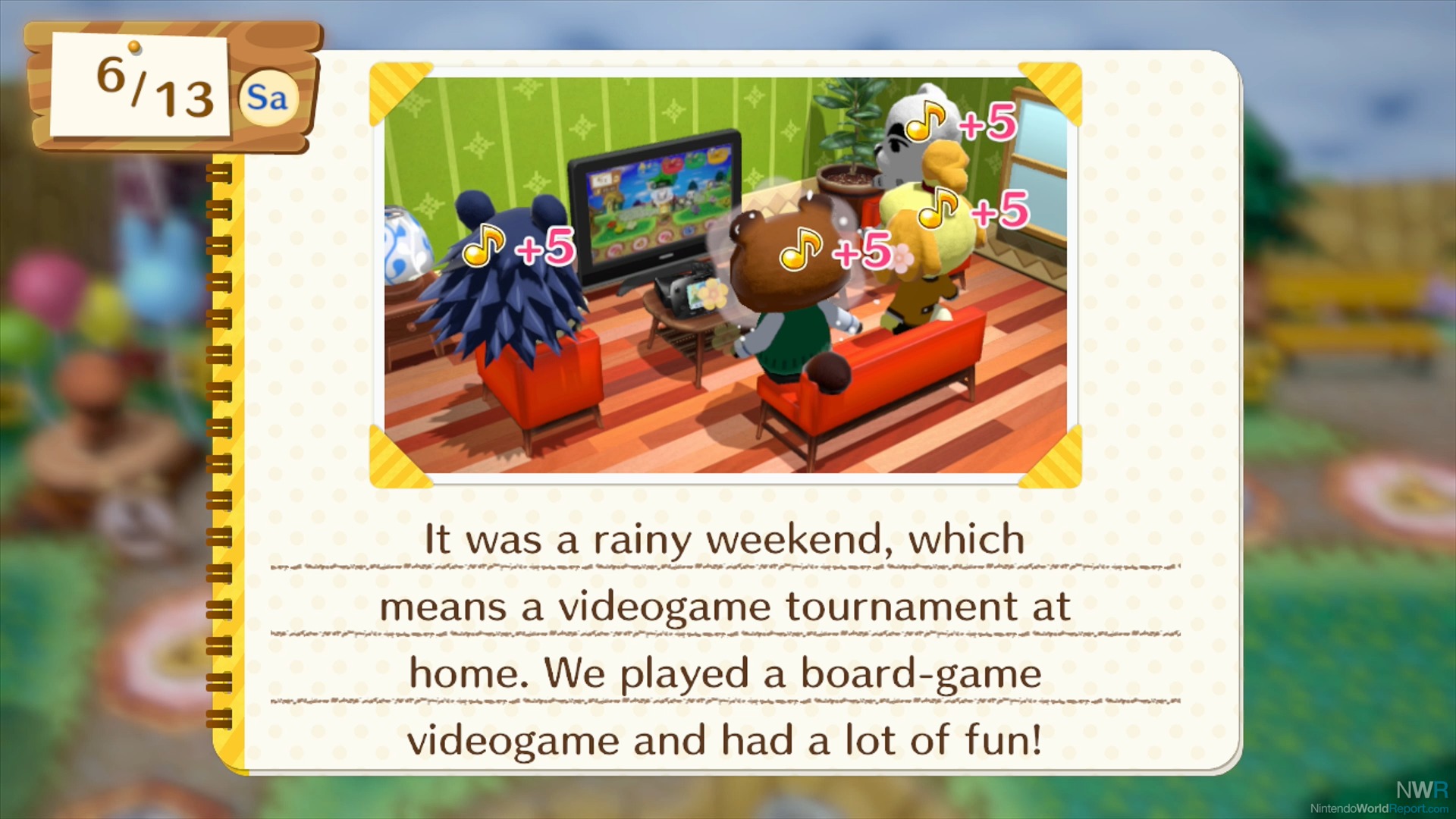 Your first few hours with Amiibo Festival whether you like it or not, are spent with the worst part of the entire game. When you boot up the game, you can do nothing else other than play the board game. And after you play a round of the board game, you can do nothing else other than play the board game again. Even if you set the optional timer to the lowest setting, this intro will take you a minimum of more than an hour before you can even get to any other aspect of the game. That'd be okay if, as apparent from the second playthrough, the board game portion of Amiibo Festival didn't repeat itself so much.
While the board game has a specific calendar for each of the 12 months, complete with everyone's favorite Animal Crossing holidays and special events, the actual board is always the same aside from a few token seasonal changes. You can add decoration to it and import your Happy Home Designer homes to pepper the fringes of the board if you really want to, but it's just a cosmetic tweak. The best part of this is the writing, which is highlighted each turn as you roll the die to see what space you land on. Essentially, it's a game with nothing else than Monopoly's Community Chest cards, as each space you land on has a few sentences explaining what your character did to earn or lose Happy Points/Bells. These little write-ups are all clever and funny, but by my second round, I saw repeats. Isabelle and her budding blogger career are really only funny the first time, unfortunately.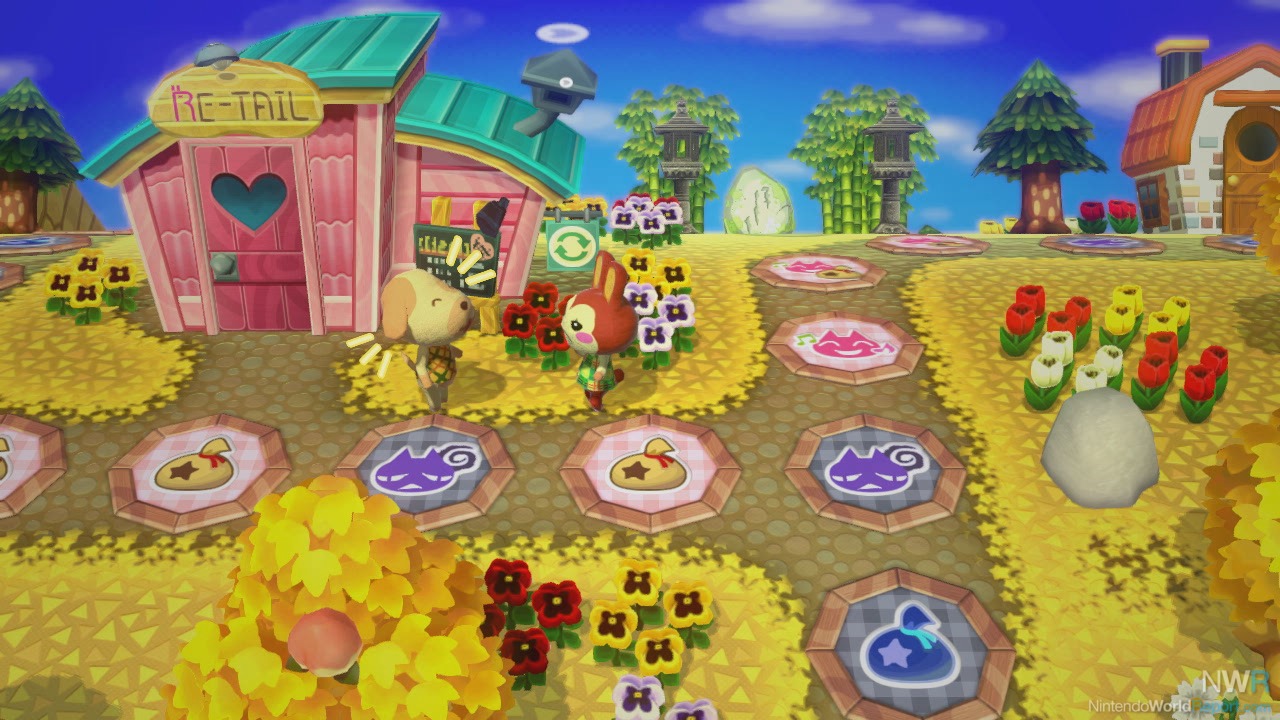 In a sense, the board game captures the heart of simple board games: it's a random, repetitive experience with a focus entirely on luck. Amiibo Festival's board game mode spits in the face of similar games such as Mario Party, Fortune Street, and Wii Party, which actually take the board game concept and bring it to an interactive space in a meaningful way. The lone other bright spot about this mode is that you don't actually need four Amiibo to play it; you need at least one Animal Crossing series Amiibo and then every other player can be a generic Villager.
Outside of the board game, Amiibo Festival holds a few other mini-games - all requiring Animal Crossing Amiibo cards (the bundle includes three) - that vary from fun to ho-hum. The highlight is Desert Escape, which is a single-player experience where you take three characters (brought in from cards) and take them through a turn-based adventure as you try to explore an island and build a raft before time runs out. With a variety of different maps and a steady difficulty increase, Desert Escape is easily the best part of the entire game. Even still, much like the board game, a lot of the charming writing gets repeated as you progress through the maps. Eugene and his whimsical limitations are really only funny the first time, unfortunately.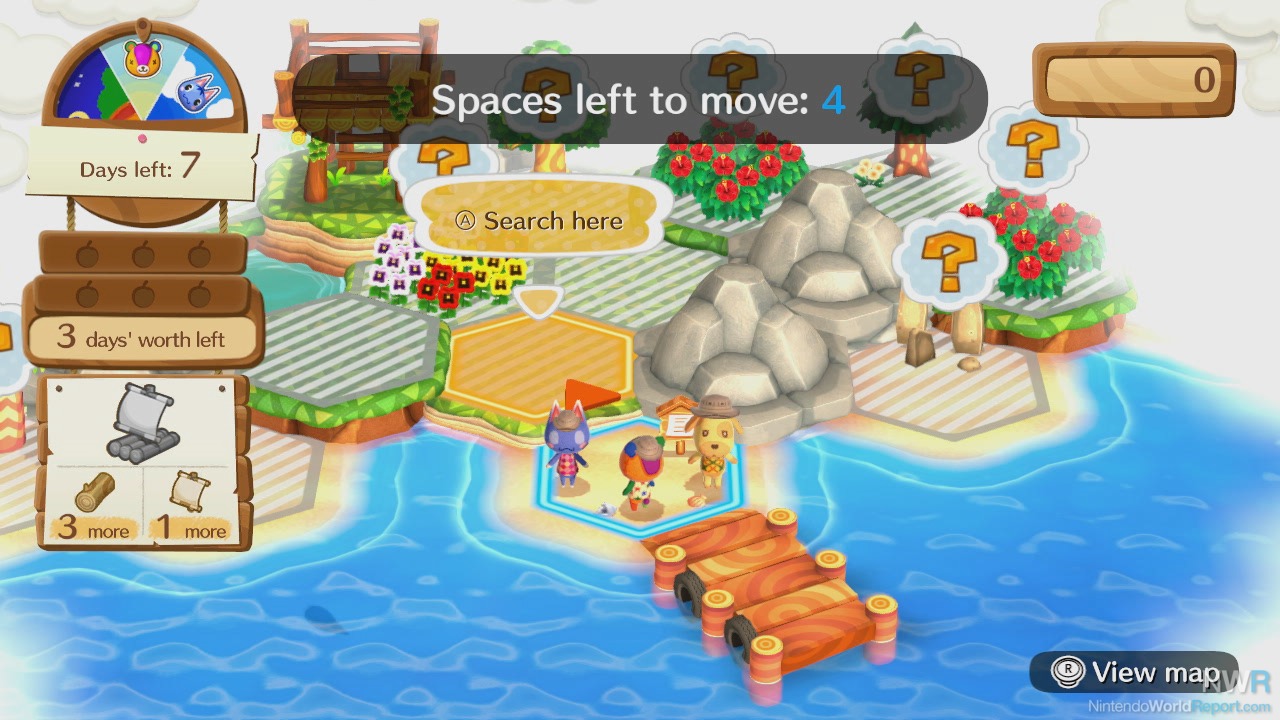 Witty writing and overall charm can only carry a game so far. Animal Crossing: Amiibo Festival has those two things in spades, but a barren wasteland of interesting gameplay makes it a party game that falls short of even the earlier 2015 disappointment Mario Party 10. Outside of Desert Escape, nothing else in this package is worth your time unless you are the hardest of the hardcore Animal Crossing fan.