A masterpiece in unassuming clothing.
Every so often, an under-the-radar game sneaks up on me and takes me completely by surprise. Elliot Quest, a new Wii U eShop game from Ansimuz Games, is a prime example of that lovely phenomenon. Originally a modest Kickstarted PC game, Elliot Quest is a masterful side-scrolling 2D game that is best compared to Zelda II, Metroid, and Cave Story. You control Elliot, who goes on the titular quest by exploring a top-down overworld and numerous side-scrolling dungeons.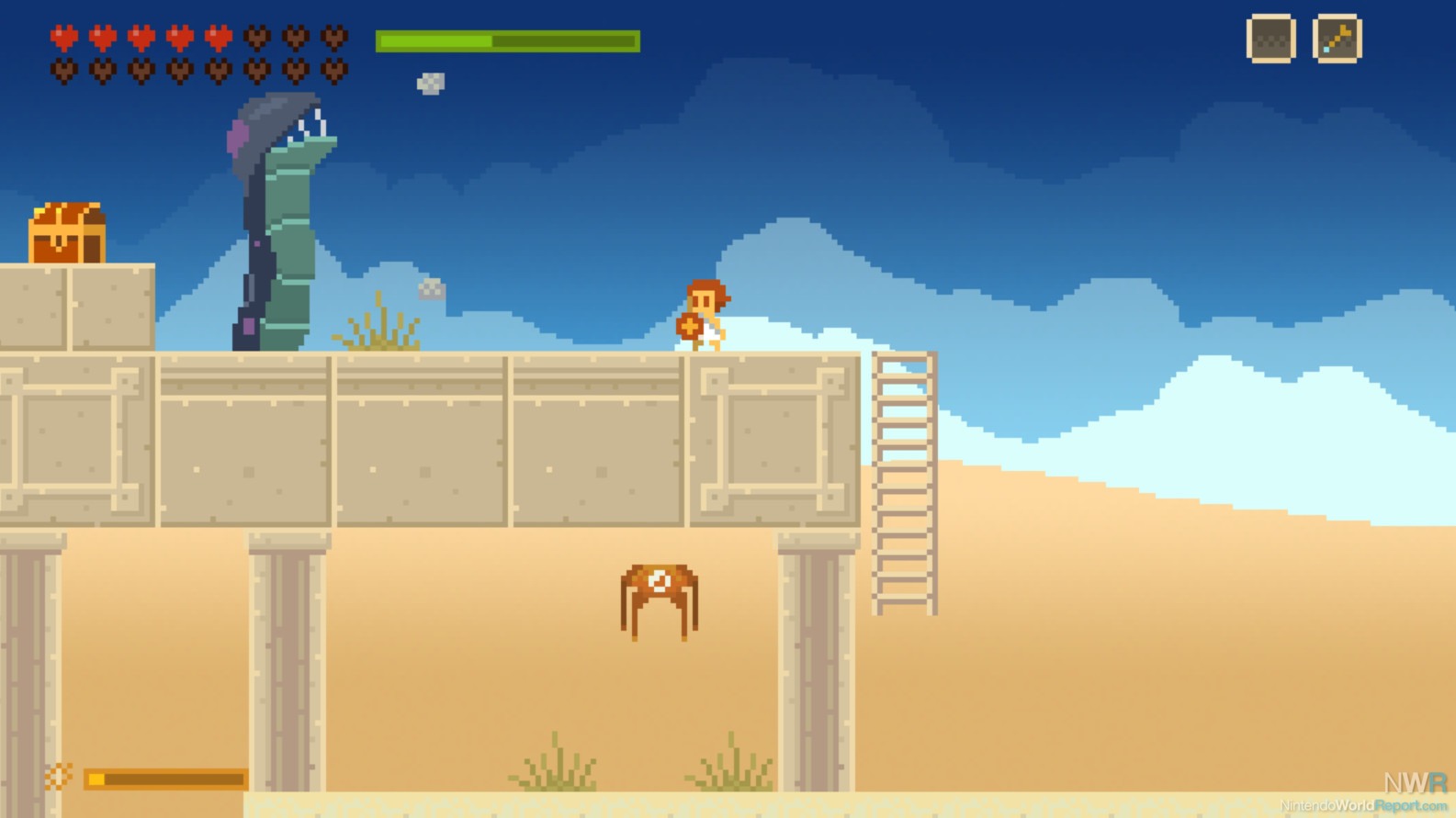 The story focuses on Elliot, who finds out he can't die (a savvy in-game explanation for save points). It's very mysterious otherwise, as story is slowly parsed out as you complete the main areas and abundant side quests. The mystery of the story extends to the gameplay as well. The gameplay starts you off with no explanation and for better or worse, never really explains anything too specifically. It makes use of careful, deliberate level design to teach you how to control Elliot, who can only jump and shoot arrows at first. He clumsily does both things, but as you level up, he moves faster, fires faster, and becomes easier to control. As you defeat bosses and clear dungeons, you also earn power-ups, including a tornado attack, a bomb bag, and a double jump. These abilities often serve multiple purposes and can be applied in different ways to solve puzzles, reach new areas, and fight enemies.
There are clear Metroid-like elements in Elliot Quest that help guide you through the world, but it is still often too vague and too meandering. That aspect is a total throwback to old-school design, but it's also an aspect of that design that isn't that great. While the going can get very tough and brutal, save points are frequent. The only thing you lose when you die is a chunk of experience. I died countless times and the loss of experience was never something that restricted me from eventually completing an area.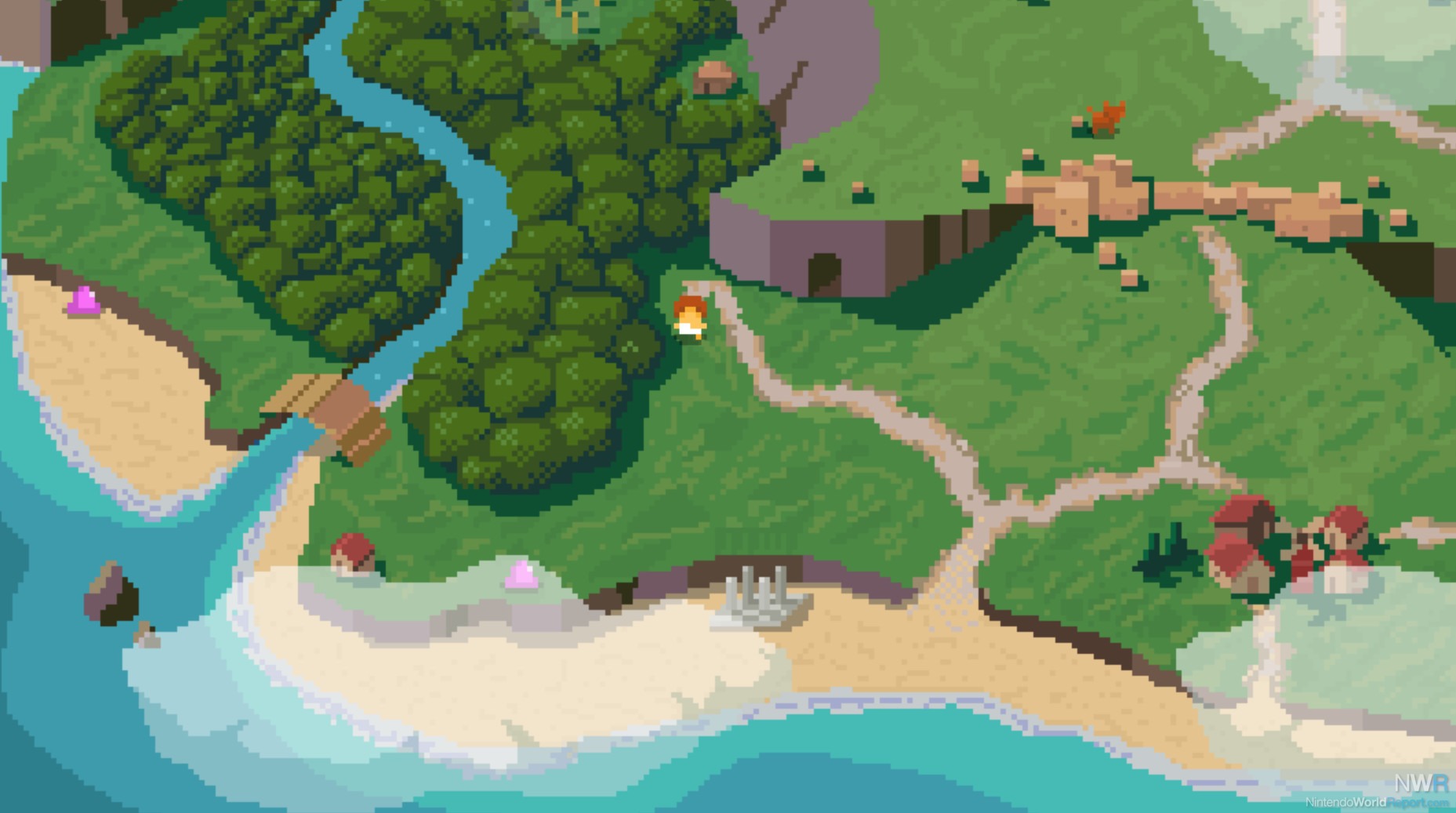 It's easy to get lost in Elliot Quest, which can be good and bad. I lost track of time as I enjoyed the dungeons and exploration so much, but I would too often get lost and not know how to progress. Whether you welcome that kind of challenge or not, Elliot Quest is a fine, fantastic addition to the Wii U eShop that might very well become a breakout game like Cave Story. This is a tremendous game that, if you have any affinity for aspects of Zelda II and Metroid games, is something you should be getting as soon as possible.