Half of Disney Infinity 2.0 is like Bruce Banner, while the other half is the Hulk.
Adding Marvel heroes and more complexity, Disney Infinity 2.0 is, for the most part, a step in the right direction for the series. Last year, Disney Infinity launched with a whole slew of interesting ideas, including the playful Toy Box mode that let you create your own environments and the varied Play Sets that feature racing-focused quests with Cars, an Assassin's Creed-style naval adventure in Pirates of the Caribbean, and superhero exploits as The Incredibles.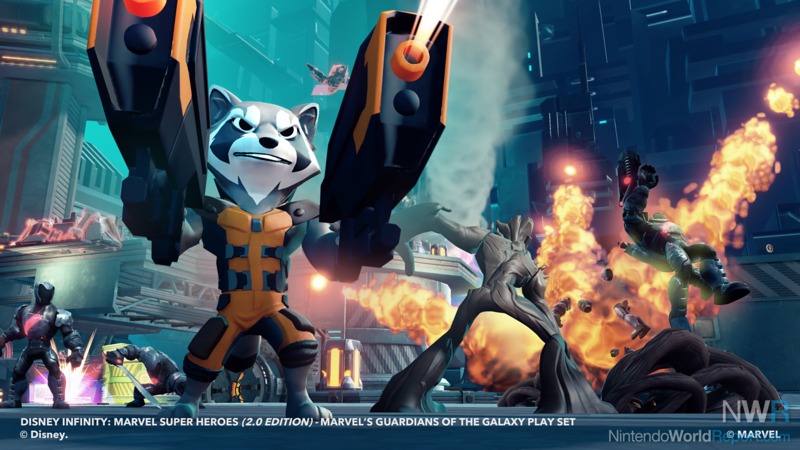 While more Disney characters are on the way, the start of Disney Infinity 2.0 is all focused on Marvel superheroes, specifically The Avengers, Guardians of the Galaxy, and Spider-Man. Each series has its own Play Set adventure, but unfortunately, all three inaugural adventures in Disney Infinity 2.0 fall into the Incredibles style of gameplay, lacking the wide variety of the previous ones. These new Play Sets each have their own storyline and minor twists, but they all feel roughly the same. That's not necessarily a terrible thing, though, because the basic mechanics are dependable and solid. Each character has a melee and a ranged attack that can be upgraded through an in-depth skill tree. Characters level up quickly, so you're almost always building a character's powers and abilities. Combat is fun, especially as you get more and more abilities and buffs for your characters. But that, coupled with very basic puzzles, is the majority of the gameplay. It's serviceable but not memorable.
Each Play Set is an open world you can explore, but Spider-Man and The Avengers share the same Marvel Manhattan locale, with the main differences being that the Spider-Man city is overrun by symbiotes, while the Avengers one is overrun by frost giants. The city missions in both feel like they could fit in either one, but luckily, some of the more specific missions and boss fights are great. The Guardians Play Set has the most interesting setting, taking place on Knowhere (a space station built inside the enormous, hollow skull of a long-dead alien), but it has stale missions. You have to move a lot of batteries around Knowhere, for some reason.
The Play Sets are uninspired but still fun in that Lego-game-way, and fortunately, the upgrades to the Toy Box mode are excellent. You can now receive quests from Toy Box characters, design and upgrade your own in-game house, and make use of Auto Creators to create your own race tracks or environments. The latter is an awesome way to get a head start when you want to create something. In general, more deliberate tutorials smooth the learning curve. While I doubt I'm going to be making any amazing 2D platformers in the Toy Box, I feel way more confident that I could with Infinity 2.0. Luckily, other people are making novel Toy Boxes online that are super easy to download and play.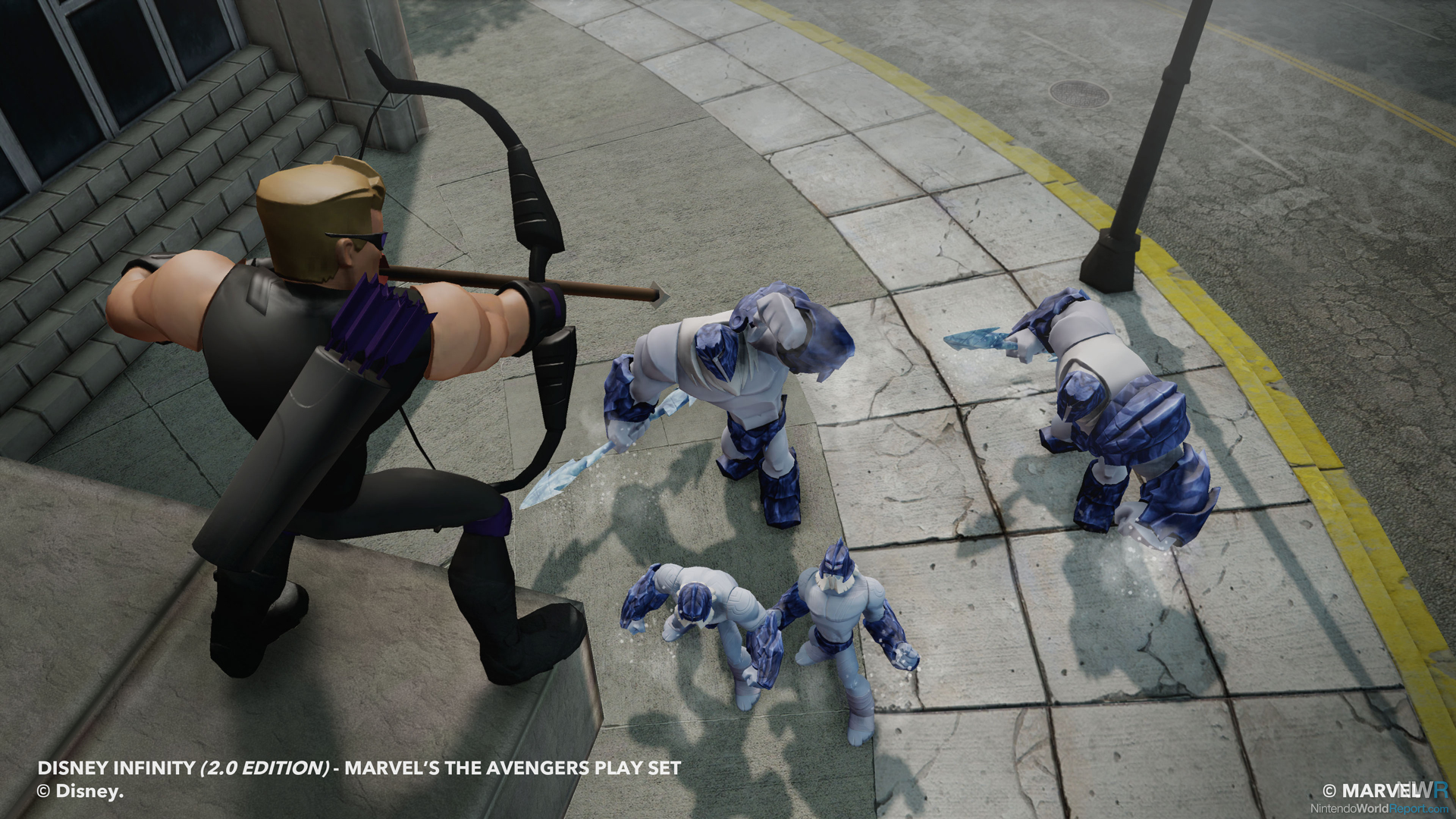 The mechanics and items from the original game are still in Toy Box, too, so you can drop in wonderful Disney references like Spaceship Earth and the Cave of Wonders while riding around on a Tomorrowland car or a Recognizer from Tron. Naturally, the Marvel edition adds in a lot of toys from that universe, too. The one downside is that it still takes a long time to unlock the awesome stuff. For a game based on creation, it's frustrating to see most of the best items hidden behind a storefront. It's far and away improved from the last game's asinine random unlock system, but it would still be better to just have the items open from the start.
Otherwise, Toy Box is largely unchanged. You roam around, building stuff and screwing around. If you get into creation, it's deep and fun. If you don't, it's still fun for a little bit. There are now added mini-adventures that come bundled in with the starter pack, letting you play tower defense and dungeon-crawling games that could be made in Toy Box mode if you had enough ingenuity.
Like last year's Wii U version, Disney Infinity 2.0 uses the GamePad to make creating in Toy Box easier, since you have the second screen to sort through items easily. You can also play the whole experience on the GamePad, which runs fantastically. The game looks nice, but there are very lengthy load times that slow down the experience. Once you're in an environment, it runs fine, but switching between Play Sets and the Toy Box takes an overly long time.
The second version of Disney Infinity has refined half of the experience into something even better than before. The Toy Box mode is more fun in this second edition, layered with more gameplay elements while making it easier to create fun worlds. As for the other half, the Play Sets are a little underwhelming after last year's more interesting options. It's fun to be Star-Lord, Iron Man, and Spidey, but sometimes their own stories aren't engaging. You're much better off making your own awesome Disney Infinity environments (or scouring the Internet for others) in Toy Box instead.