Is Pushmo World a new fantastic point of view or just more of the same?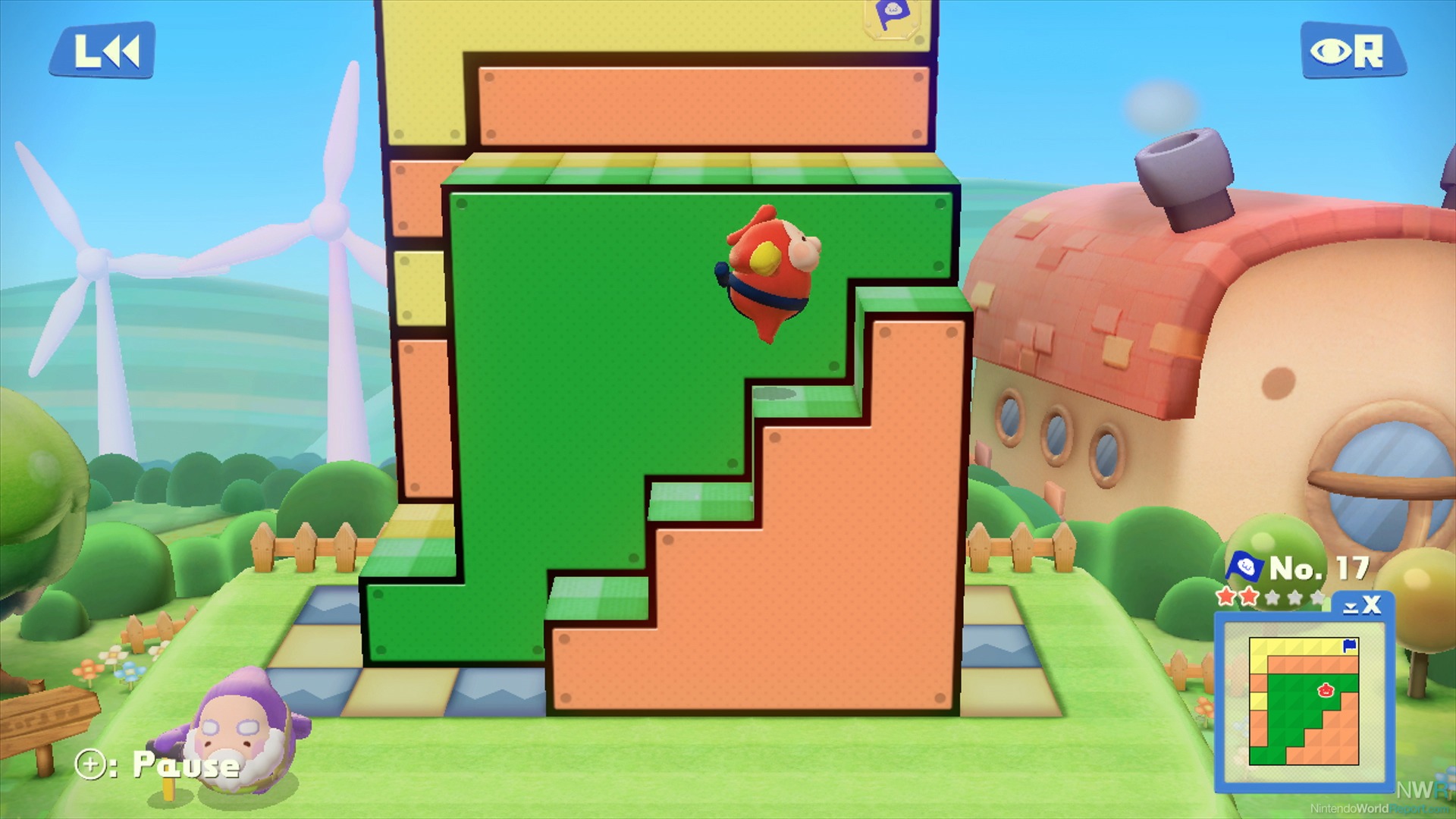 When Pushmo World was revealed, some people automatically assumed it was just a remake of the hallmark 2011 3DS eShop game. To a certain extent, it feels like a remake at the outset. After the similar setup and first few dozen puzzles, it all seems very familiar. But as more puzzles and options open up, Pushmo World gets deeper and deeper with one interesting twist after another. Pushmo World is a delightful HD realization of Pushmo that retains the charm of the original while adding fun new concepts.
The early goings, unfortunately, are almost boring for a Pushmo veteran, as the first 10 stages are a forced, arduous tutorial. Even the ones after that seem old hat, but then you start getting stumped, not on something overly challenging but just something you overlooked. You beat your head against the wall and realize it was easier than you thought it was. You solve the puzzle. You move on to the next puzzle, feeling accomplished. That's Pushmo at its best, and Pushmo World is packed to the gills with moments like those.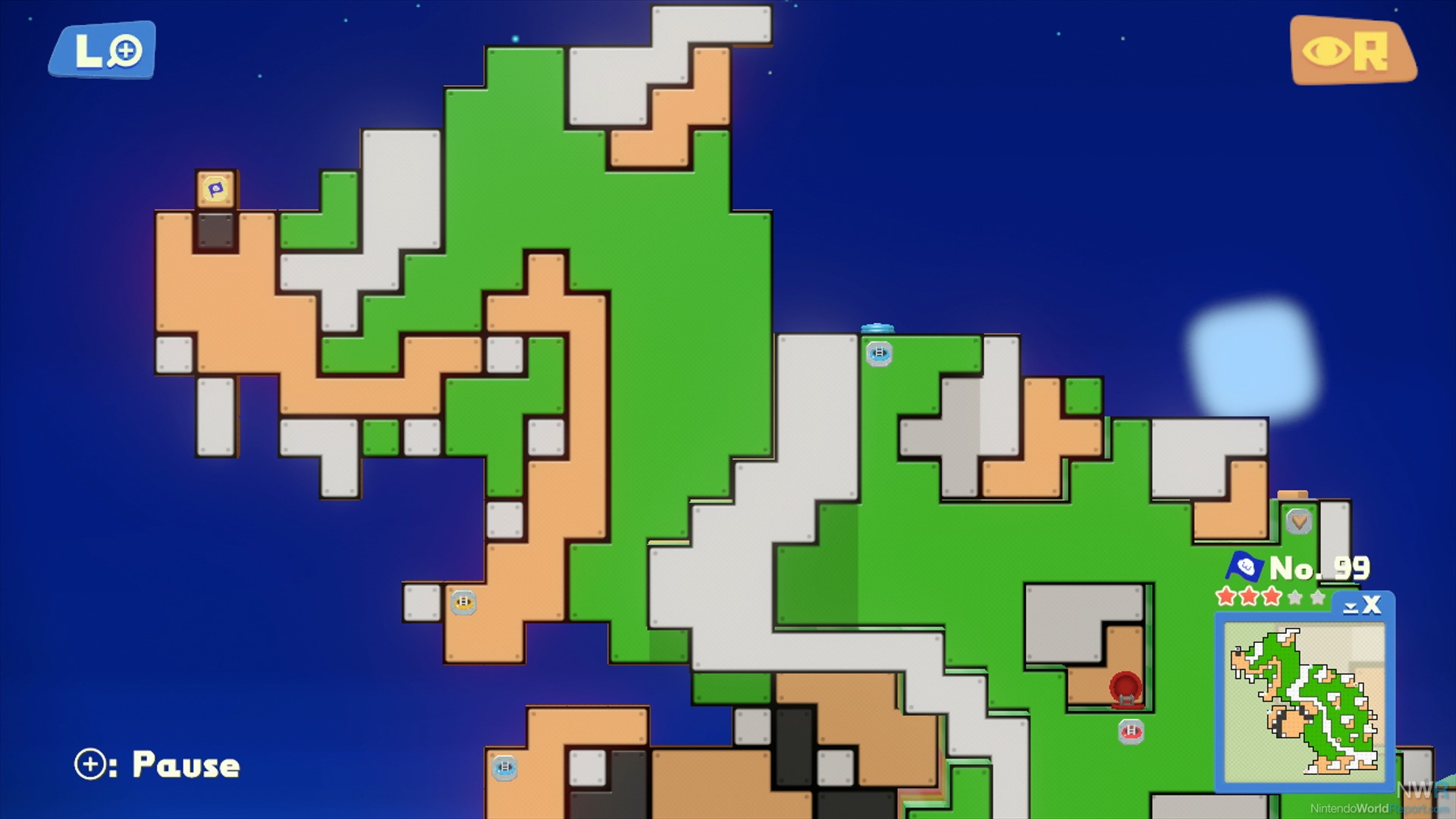 There's even a moment after about 50 puzzles where Pushmo World sheds any kind of pretense about being just an expansion pack, as it splits off in different directions, with the old Pushmo Park delivering increasingly challenging regular puzzles and the new Mysterious Pushmo area adding new mechanics and continuously riffing off of them. The Mysterious Pushmo puzzles add in ideas such as timed blocks and having all blocks of the same color linked together. None of the concepts radically alter the experience, but they make you approach puzzles in a whole new way. The only downside is that I wish there were more Mysterious Pushmo to play. It seems like there's much more that could have been done with the new ideas.
The base game comes with 250 puzzles spread out across old and new ideas. The puzzles get outrageously difficult after a while, but like past games, you can skip over stumbling blocks with no penalty. Choke points don't exist in Pushmo because you can always move forward. In addition to the 250 puzzles, which I've spent close to 10 hours on and still haven't cleared all of them, there's also a substantial Miiverse and online component. You can download new puzzles from Nintendo or other players. Heck, you can even bring in puzzles made with the 3DS version using QR codes.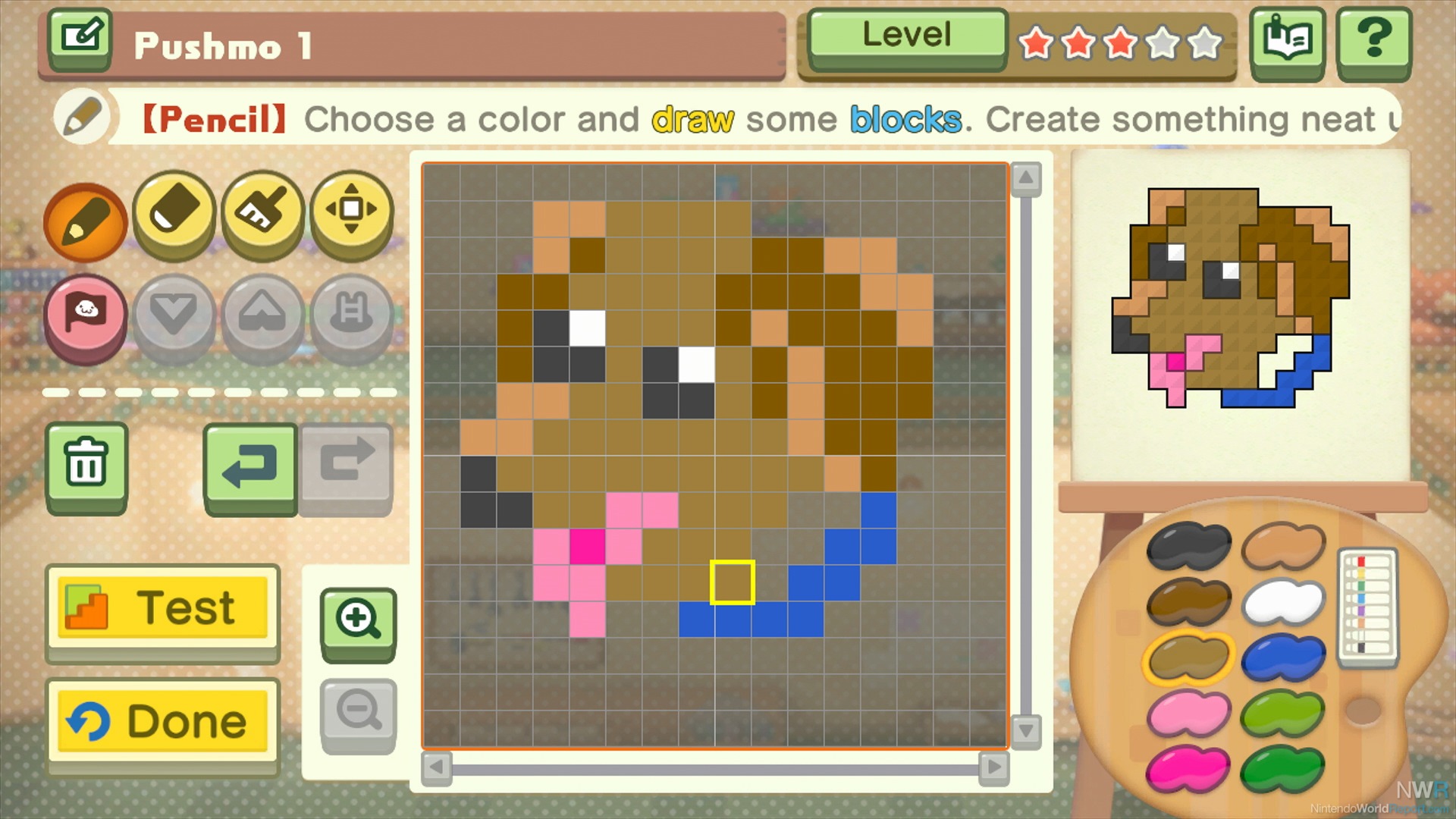 The creation aspect essentially gives you all the tools necessary to create puzzles nearly identical to the ones made by the team at Intelligent Systems. It can be overwhelming, but it's laid out in an elegant manner that makes creating puzzles on the GamePad delightful. These puzzles can be shared via QR codes to other Wii U or 3DS players (Note: Wii U puzzles making use of some new features won't transfer to the 3DS version).
Pushmo World is another stellar entry in one of Nintendo's premier downloadable franchises. While it's a bummer that the quirks of Crashmo didn't make a return, no one really loses when Pushmo World is so wonderfully crafted, with awesome puzzles and excellent new twists. Let's just hope that Crashmo World is up next on Mallo's quest.