It's not the Scribblenauts game we deserve, nor is it the one we need.
Scribblenauts Unmasked is a really promising concept, especially given the surprising quality of last year's Wii U launch title, Scribblenauts Unlimited. The new title takes the refined base of Scribblenauts and mixes it with the world of DC Comics. More than 2,000 licensed characters, ranging from Batman to Catman, populate a world that's already filled with thousands of objects. The addition of DC Comics characters is mostly a gimmick, though, one that lays the groundwork for a sequel that devotes too much time to an overly wordy story and a variety of lamentable changes to the structure.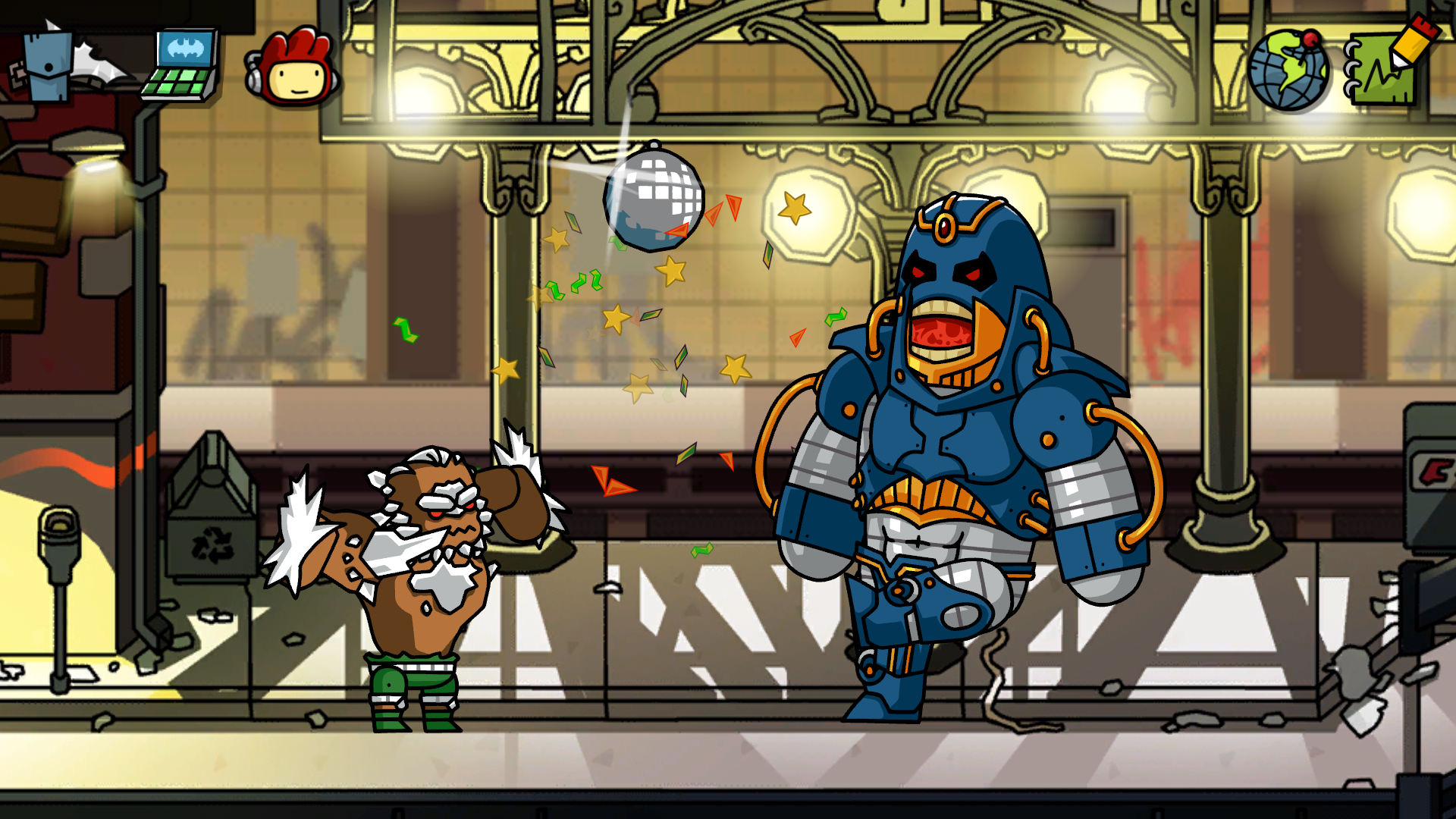 The main thrust revolves around how our notebook-wielding star Maxwell and his sister Lily love comic books and somehow get lost in the DC Universe. They team up with Batman, Superman, and other heroes to fend off villains who have teamed up with a Maxwell Doppelganger. It's cute, but most of the writing is more corny than it is charming. Characters who have made their fictional lives in dialog-heavy books are hard to tell apart in text; most characters have no discernable personality, even when their persona generally has around 50 years of development. Some of the jokes cut deep into character's histories, which is neat, but they come off more like out-of-place winking nods than anything else.
Each of the 12 stages feature their own multi-tiered story mission that ties in a DC hero with a bunch of randomly generated side missions in locales such as Gotham City, Metropolis, and even Wonder Woman's home of Themyscira. The settings look fantastic, with nifty layers of parallax, but the way you move around doesn't take much advantage of the spectacle. The story missions are where the chattiness can become a bore, though it clicks when you get embroiled in a clever puzzle. However, sometimes those missions devolve into summoning different heroes to fight villains or fighting them yourself. Combat has never been Scribblenauts' strong point, and when the superhero action gets intense, it stops being fun.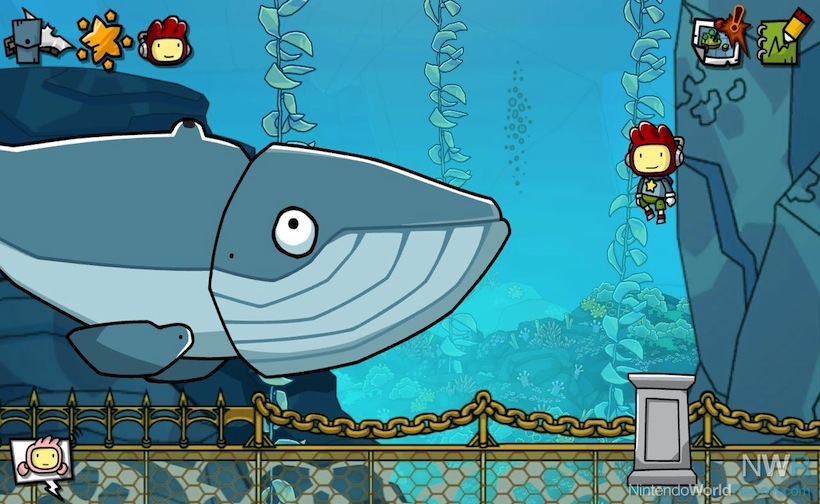 The randomly generated missions are cool in theory, as every time you enter a level, the puzzles are theoretically, completely new and unique. From time to time, the Superman villain Mr. Mxyzptlk will show up and reward you for completing missions without using certain categories of words, such as weapons or adjectives. Even with that recurring obstacle, the missions are sometimes overly simple or incredibly dense. Occasionally, you'll go to see what a mission is, and then, before you can see what it is, the character attacks you, manages to set off a bomb, and then you fail the mission. That might sound like a one-time occurrence, but it happened to me several times. It also doesn't help that most of summonable heroes and villains all love to fight, and will turn on you at the drop of the smallest mistake. Accidentally bump into Green Arrow the wrong way and he will hunt you down until you remove him from the game or murder him in cold blood.
Those missions are the key to unlocking the game's content, as you earn reputation for completing them. You're rewarded for doing things creatively and not reusing the same solution, but the reputation is split into three categories, each representing set of stages. You must use a different reputation to unlock different levels and costumes, with no easy way to see what's needed for different unlockables.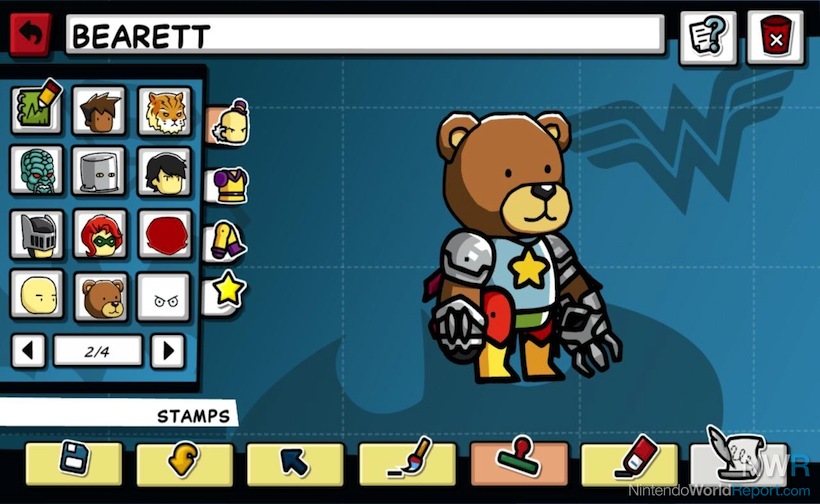 The Object Editor that debuted in Unlimited returns in Unmasked as the Hero Creator, which is a fun way to make your own hero or villain. You can share your creations online, and naturally, there were several heroes inspired by other non-DC licenses that were fun to mess around with. Character creation isn't something for everyone, as it does require patience, but with the online sharing, it is easy to find interesting heroes others crafted.
Following up on the success of Unlimited, Scribblenauts Unmasked is a huge disappointment. The use of the DC Comics license is novel, but it doesn't add up to anything more than a curiosity in a game that already has enough curiosity to go around. The attempts at story and a unique structure fall flat, making Unmasked an experience only hardcore DC fans should check out. If you're looking for more Scribblenauts, look elsewhere. Unmasked does more harm than good to the Scribblenauts series.