This art has more than meets the eye.
As a person who has struggled to draw a passable happy face all my life, I had my work cut out for me with Art Academy: Lessons for Everyone on 3DS. From Battalion Wars developer Headstrong Games, Art Academy fortunately proved to be a shining example of how learning software should be done. Less a game and more a tool, Art Academy takes you through the paces of learning how to draw using various painting/drawing utensils and materials with simple and short step-by-step tasks. Anyone who has played the original Art Academy released for the Nintendo DS should feel right at home and anyone who hasn't will find that this is the best entry point.

The lessons this time are more vibrant on the whole. For example, in the original iteration of Art Academy, paintable real nature scenes would be static, but now they are well-made video loops with leaves swaying in the wind and water creeks in motion, creating a feeling much more in line with how you would paint a scene in real life. Furthermore, for still subjects such as fruit, players have the option to change the direction of light, which instantly adds to the amount of times you can draw the same subject.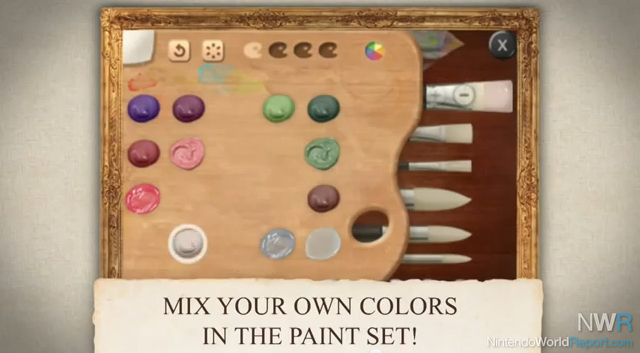 This attention to detail doesn't stop at what you are tasked to draw. When it comes to your given tool set, you can tell that actual artists were involved in the development of this game. Each set of tools is greatly detailed in both its layout and during application. A good example of this is the oil paints, which are freely mixable, with a nice set of colored oil tubes neatly laid out below your realistic-looking paint along with pallet a range of flat and round tip brushes next to that. As in real life, users have the option of letting layers of paint dry in order to create the look that is required and to avoid paint mixing on the canvas.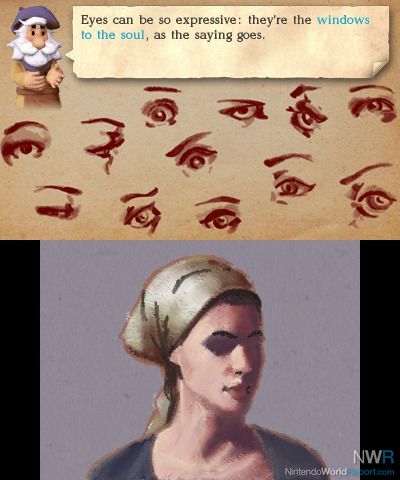 For drawing rookies, the lessons found throughout Art Academy assume you know nothing about painting, save for what you've built on in previous lessons that you've completed in the game. Each lesson takes great care to take you through a painting step by step, explaining each in great detail, even going as far as to explain the science behind what you are doing. The game is very good at encouraging you to do things your own way while staying in line with general instructions. Many lessons include directly related mini-lessons that don't hold your hand and let you apply what you have learned on your own.

Going solo is where the game really shines, giving you free reign over your full set of tools, going as far as letting you select your type of drawing surface. You can choose anything from fine canvas to rough paper in a multitude of shades and colors, and as expected, these surfaces act as they would in real life. This is certainly where all of Art Academy's replayability lies, making the game essentially playable for life.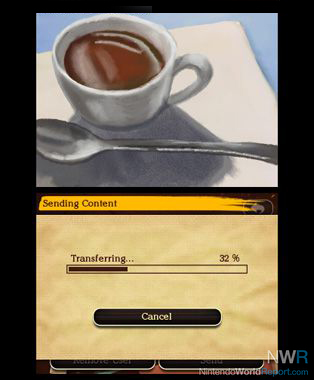 The sharing options in the game put a damper on the playable-for-life concept, though. While the options for sharing your work are numerous, ranging from saving it as an image to your system's SD card to later transfer it to a computer to sending it directly to a fellow owner of Art Academy via the internet, the game could have been the ultimate package by adding in a self-contained sharing network, similar to what is found in Colors 3D, enabling users to comment on, rate, and discover new art. One thing that does sort of make up for this is the ability to create your own lessons, but once again, those are very limited in how they can be shared.

The problems with Art Academy are few and far between, but they do exist. If you accidentally touch another part of the touch screen with your hand while painting, you might end up with a random streak across the screen with no undo button in sight. Another major issue is the constant stylus calibration that is needed. While it might not make a difference to someone drawing for fun that their stylus is off by a millimeter, it can become quite a hassle when trying to be accurate to have to exit the game to calibrate.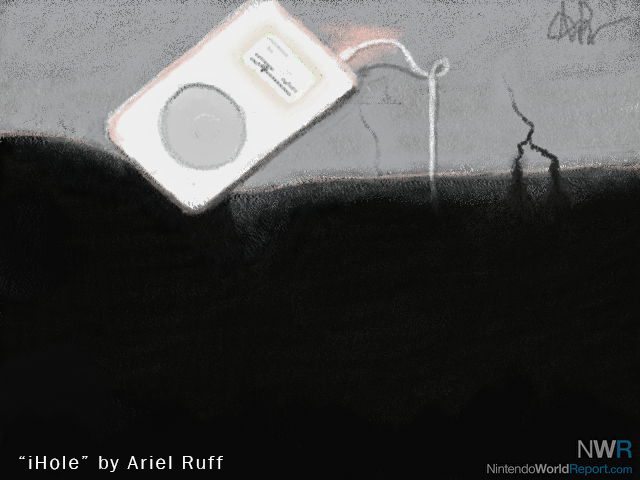 All in all, Art Academy is a work of art in itself. It provides not only some of the soundest art lessons you can obtain, but the tools to apply what you learn as you learn it. It's better than learning from a book, cheaper than paying for a tutor, and a whole lot less messy than its real life alternative. Anyone who has ever wanted to pick up painting should feel incredibly confident in adding this to their library, professionals will appreciate the respect given to their field, and moms will smile when their kids apply their newfound skills in real life.