A hard game for a soft generation.
Officially announced for release in 2009 and later dropped by its North American publisher before finally securing a release nearly three years later, it's a wonder La-Mulana ever made it to the West in the first place. However, the difficulty the game experienced in its localization is parallel to the difficulty I had playing it. To put it simply, La-Mulana is hard.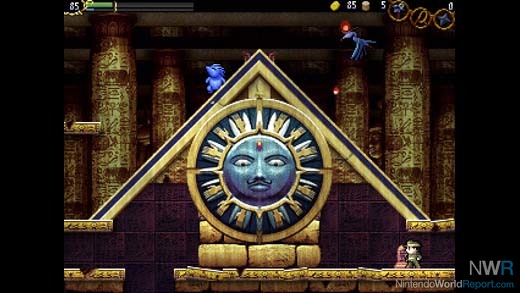 A remake of a popular retro-inspired PC title, in La-Mulana you play as Lemeza Kosugi, an archaeologist and descendant of ninjas. The game's story is similarly bizarre, opening with a folk ballad describing the birth and destruction of mankind. Nevertheless, the story appears mostly in the form of stone tablets scattered throughout the world, and acts as little more than a backdrop for what's really important: the gameplay.
La-Mulana plays similarly to Castlevania, in that main character is equipped with a whip and gains sub-weapons along his journey. Like the Castlevania titles that followed Symphony of the Night, the game also takes places largely in one area, which you gain greater access to as you find items and complete puzzles.
Setting the game apart is its punishing difficulty. It's easily one of the most difficult games to come out on the market in quite some time. To give an example: I spent three hours playing the game one evening, only to collect an area map. Most of my time was spent dying and returning to the last save point. The difficulty isn't always the product of quality game design, either. Oftentimes, enemy placement and movement patterns simply feel cheap, and the lack of healing items mean you have to be especially careful. Not to mention that grinding for money is a huge part of collecting better items early on in the game. This wouldn't be a huge problem if it wasn't for the fact that you lose all progress since your last save when you die.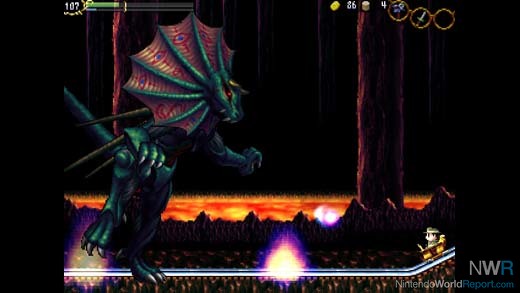 However, with the excessive difficulty aside, La-Mulana is anything but a bad game. The game shines when it comes to its boss battles, enemy and item variety, aesthetic, and music. But experiencing all the game has to offer requires determination. La-Mulana is not a game for those without lots of time and patience.