Put A Little Pepper On It
I was able to play the first hour of Pepper Grinder on PC, the newest Devolver Digital game and boy did it leave an impression on me. Devolver has always specialized in the weird and more artistically "out there" games and Pepper Grinder fits the Devolver aesthetic to a T. It's easy to say that fans of Devolver games will like this one, but that's selling it short. It's got a special kind of flow that's hard to ignore.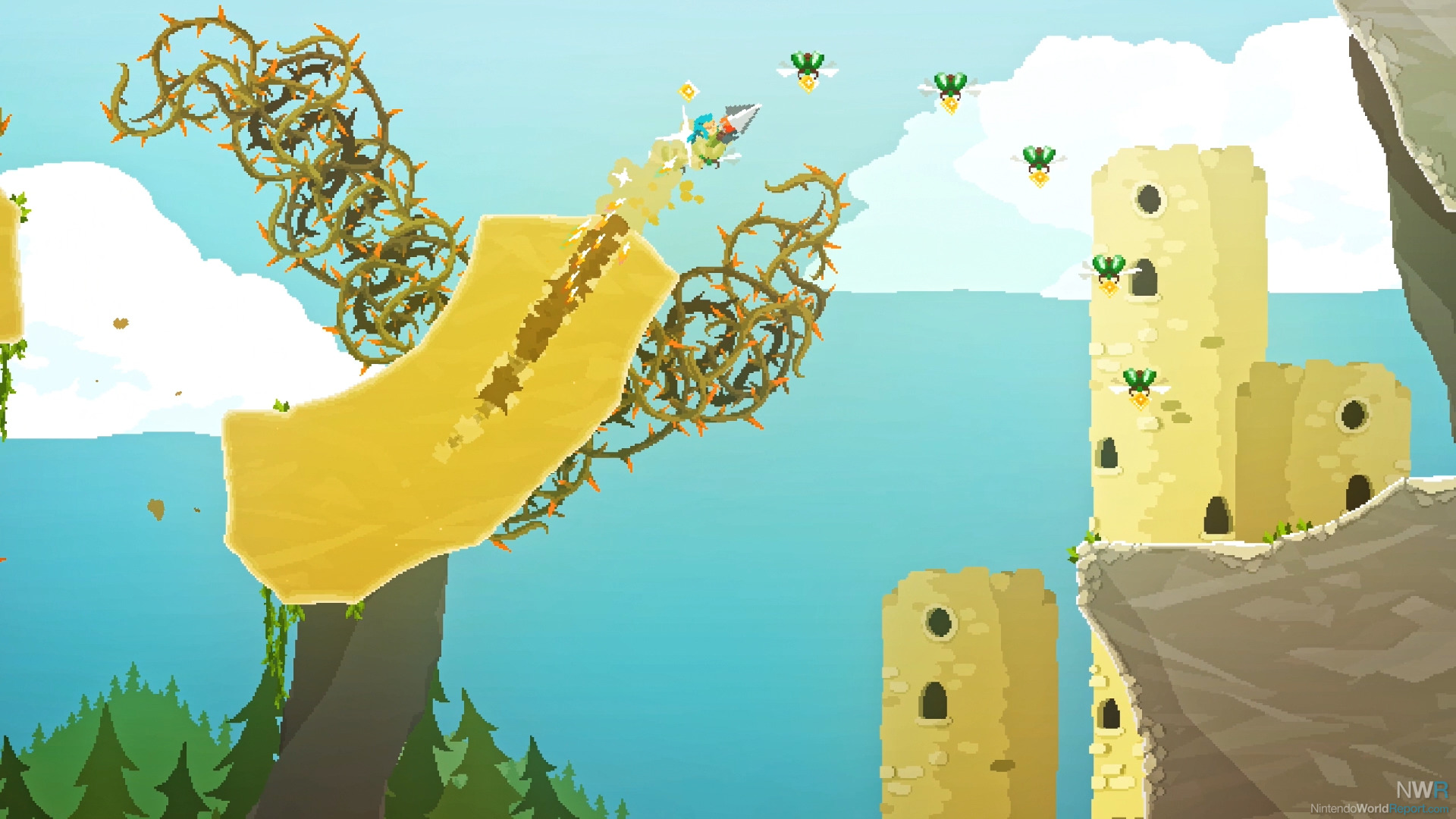 In Pepper Grinder you play as the titular Pepper, who is a pirate who has been shipwrecked on an island and had her treasure stolen. To get her coveted treasure back, she must use her handy hand drill grinder. The game is presented in 2D pixel art that gives the right amount of personality with a mix of the macabre, especially when defeating enemies leads to small explosions of blood splatter and skulls. I can only imagine the number of games Pepper will appear in as a guest character throughout the Devolver-verse moving forward.
What really stuck out to me with this demo is the flow. Using your hand drill, you drill through dirt and rock with ease. It's a movement-based game, so you punch through pathways of dirt, making fantastic leaps like a dolphin. Using the momentum of the drill, you pick up speed and fly through platforms and enemies alike, blasting your way through levels in a solid flow state. This game is all about finding that rhythm, and once it gets going, it feels fantastic.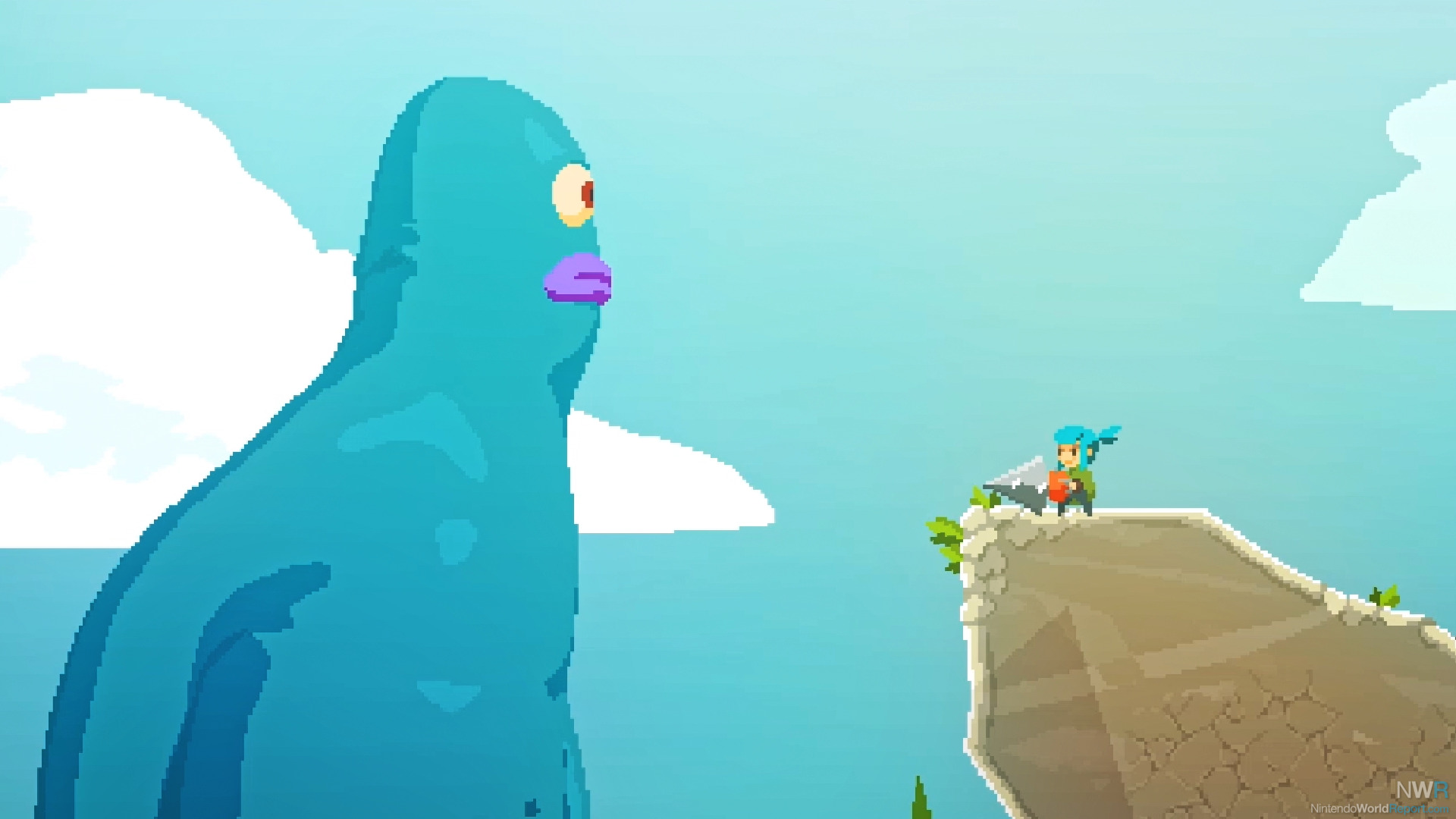 The levels are built in a way where paths of dirt are set in platforms, coupled with puzzle switches to trip, lava to avoid, and even explosives to set off. Drilling through while jumping from platform to platform and working through obstacles just feels right. There are also hidden coin collectables for those willing to explore. Pepper Grinder has a pretty good ease of use, and once you get going, the levels fly by. I was disappointed once I hit the end of the demo, only to hit the restart to run through them a second time. It had me hooked.
Now, I only got a chance to play roughly 3-4 levels, but each felt unique with varying mechanics and biomes. The real question is if the full game can maintain that momentum. A game like this, with such a specific mechanic, will live and die based on how well the levels can keep it interesting. I'm also told that power ups can be purchased with the treasure you collect, so that will definitely provide some variation. From the released trailer footage, it also seems like we'll get mechs and cannons to work with the grinder arm. Nonetheless, as of this demo I'm incredibly interested in what Pepper Grinder can do with what already feels like a well developed movement set, and I'm eager to see more ahead of its 2024 release window