No, the titular prince isn't named Charles.
It totally slipped my mind until today that 2019 is the 10th anniversary of the Trine series. Frozenbyte's popular series of co-op platformers is coming around for its fourth rendition this fall on Switch, and it seems to be a return to form after a bit of a stumble with the last entry.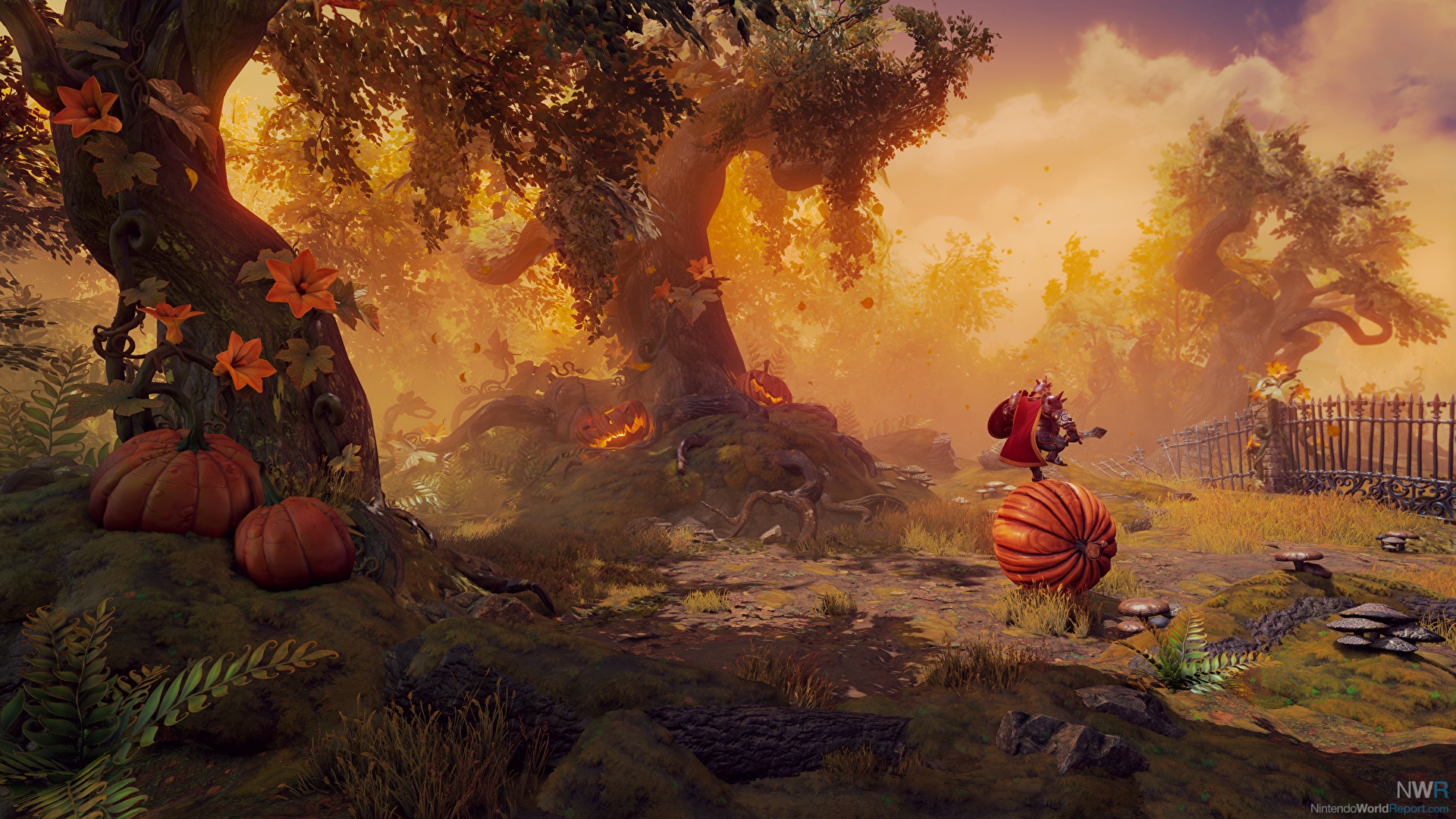 The demo was about 15 minutes of exploration with the eternally-hungry Pontius, who is the muscle of Trine's Fighter/Wizard/Thief setup. Pontius swings his sword and can use his shield to reflect light, which came in handy for a few puzzles and the demo's boss fight. There is a new "blink" move that warps the character that uses it across the screen, but this was disabled for the demo as this stage doesn't really use it very much. All the Trine characters have the same jump height, which seemingly makes more sense for Amadeus the wizard and Zoya the thief, but I did raise an eyebrow when Pontius was able to make some jumps as easily as the other two.
Dealing with the boss at the end was pretty tricky with a single character, as I had to fight a cursed (undead) knight who is especially weak to sunlight. It took several tries before I was able to properly use the shield to angle poison shots up to the ceiling, which brought in a light beam that froze the knight for seconds and let me finish him off. I did appreciate that Pontius was self-aware enough to deal with a haunted mansion by going early in the afternoon, so Trine 4 definitely has a sense of humour.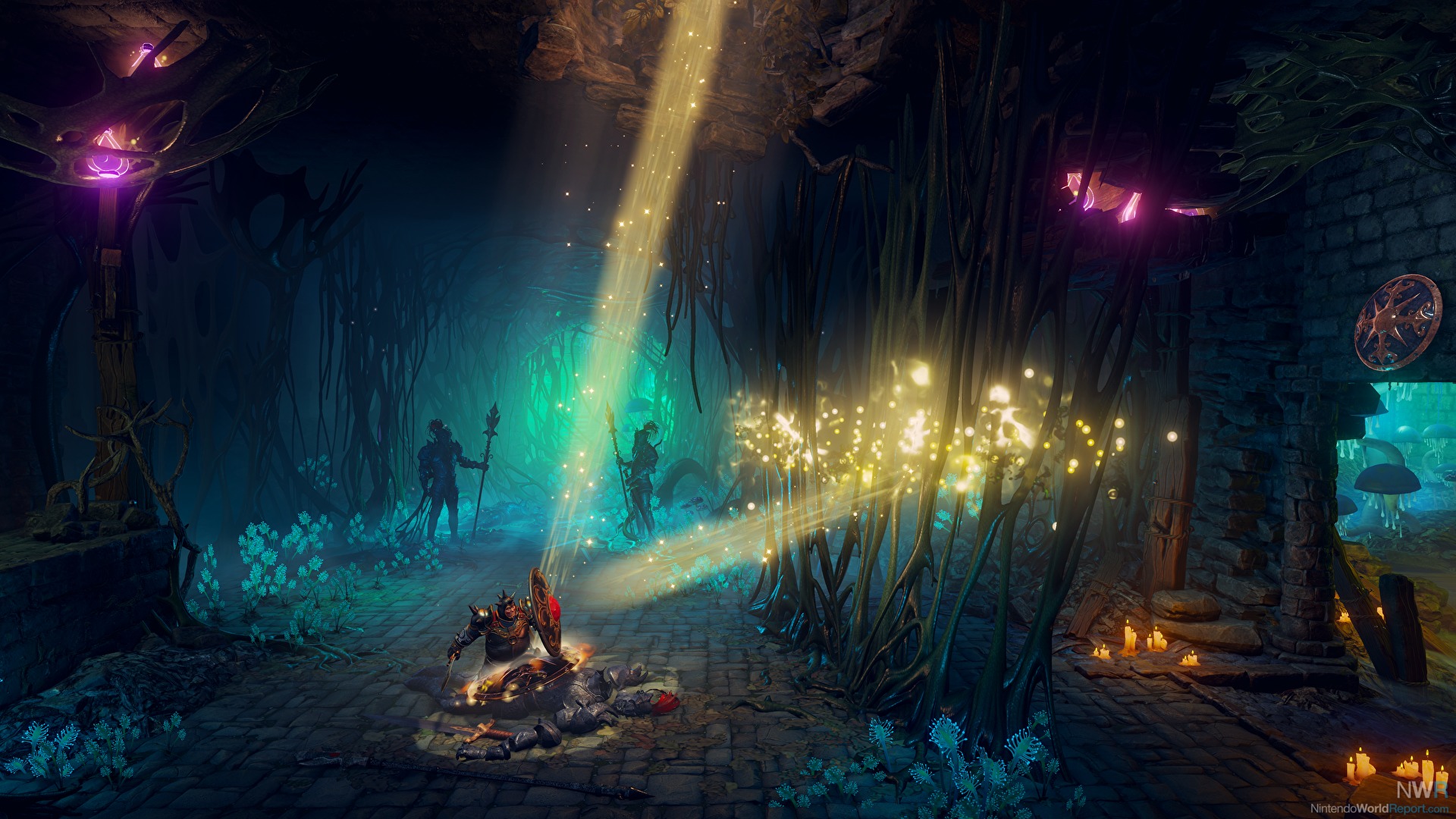 After the hands on, two Frozenbyte representatives showed a few of the game's later stages, with a full party. They played locally, switching to the third character as needed, and the option to play online was visible. One of the Frozenbyte reps also dropped in for co-op after a brief single-player demo (Disclaimer: The build was running on PC.) Moving through the lush landscapes based on the nicer Finnish seasons, we saw the wizard switching between forming iron orbs, platforms, or blocks depending on the situation. The thief was able to fire three types of arrows and also made use of ropes that they could freeze in place to scale things that would be impossibly high.
I didn't really dig what I played of Trine 3 after they made the jump to 3D, so I'm glad they went back to 2D for this anniversary game. As long as all the promised features make it to the Switch version, this might be a fall sleeper.