MH4U looks the be the biggest and best Monster Hunter yet!
Monster Hunter 4 Ultimate, due out in early 2015 in North America, is shaping up to be the most impressive Monster Hunter yet. With all of the new additions to the gameplay and the countless new monsters, it looks be leaps and bounds better than Monster Hunter 3. We were able to talk to the game's director, Kaname Fujioka, back at New York Comic Con. "The core of Monster Hunter is not going to change," Fujioka told us. "It is action and communication. Still is an action game, still has to focus on communication. If we change either of those, it's not Monster Hunter anymore. We have to find a way to preserve those aspects and still find a way to change and evolve." From what we've seen so far it looks like they're practicing what they preach.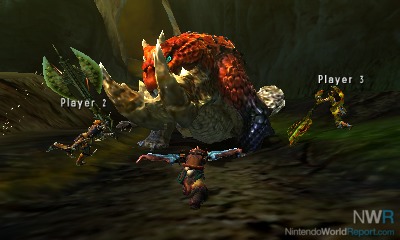 The usual beloved weapons will be coming back, along with two new weapons, the Insect Glaive and the Charge Blade. The Insect Glaive will be for more technical players, from the sound of it. "We started thinking about who the hunters are and what they actually do. It's about interacting with living things," Fujioka said about the development of the new weapon. "In the case of most hunting, it's about killing them. But we thought it could be about something else. What if you actually worked with some creature that was involved with the weapon? That's how the idea was generated to have the insect as something you would use to your advantage." The Insect Glaive also plays nice with the new jump mechanic, allowing players to jump at any time, something unique to the weapon.
On the other hand, the Charge Blade seems to more of a fun run-and-slash weapon. "We knew that people really liked to see these weapons that had sort of a gimmickry to them, they could transform or move or combine. We know people like those – we like those!" Fujioka said of the Charge Blade's origins. "We wanted to have something that is fun to mess with, even if you're not actively hunting something. Just walking around and transforming it - it's fun! It's a different kind of fun." These two new weapons should be able to create new dynamics between players, bringing a new dimension to hunting parties.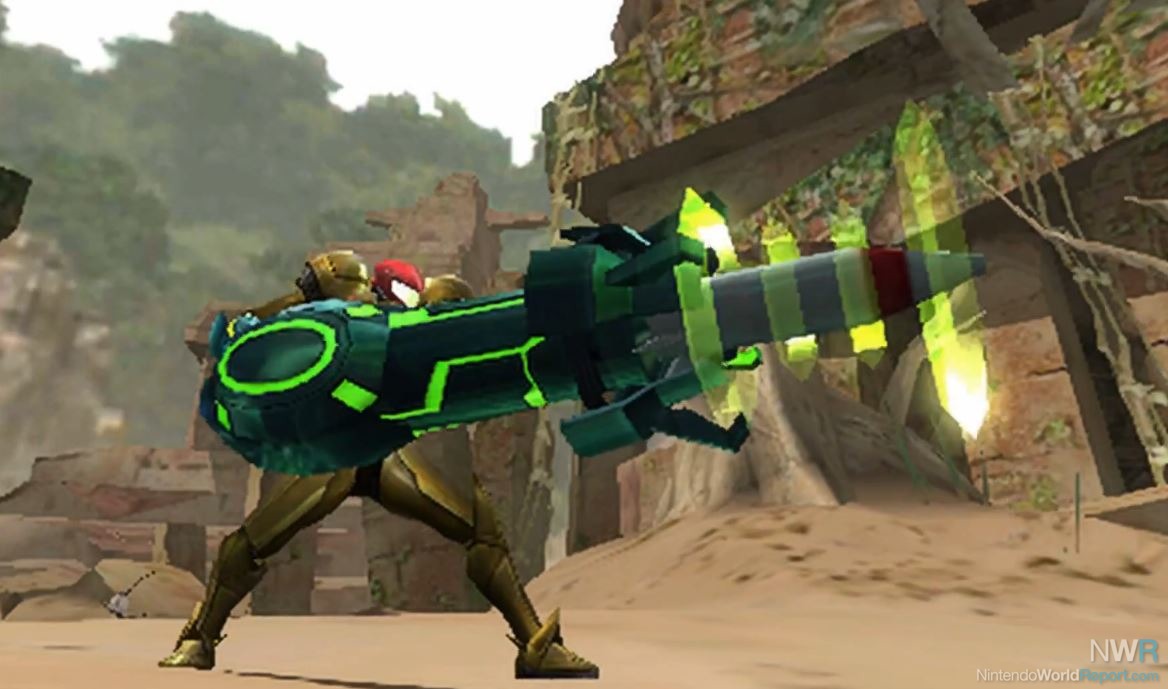 Monster Hunter 4 Ultimate is bringing in some new game mechanics as well. Players will be able to ride monsters, as well as use elevation in their hunts. "Until now, in regular Monster Hunter games you had a relatively flat surface that you dealt with, so you had to deal with 'Should I go left or right? Should I go back or forward? What side should I attack from?' What this does is it gives you more freedom. Now you have to worry about 'would it be better for me to attack from below or to jump from above and attack?'" Fujioka said about the changes.
There will also be no more water combat. Gone are the days when you could jump into the water and fight it out with the giant beasts of deep. Fujioka explained the change: "The one challenge we set up for ourselves on Monster Hunter 3 is we wanted to have the seamless transition from the ground to the water and I think we pulled it off pretty well. But we learned when you have combat underwater, we found the most interesting ability to be whether you could attack from below or above, giving you the Z axis to deal with." So the team axed water combat, but the spirit of that combat carried through to the new elevation mechanic.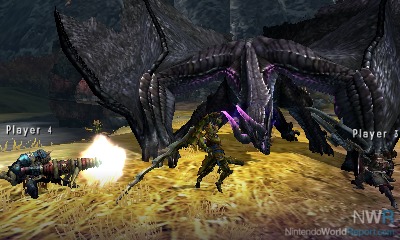 The elevation mechanic brings a whole new dimension to the game, making some hunts even more exciting. New monsters will also be coming along with the new mechanics. The new flagship monster, the Gore Megala, appears to be Fujioka's new favorite monster. With its constantly regenerating scales and ability to give nearby monster the Frenzy Virus, it looks to be even more dangerous than its initial appearance suggests.
Overall, this looks to be the bigger and better than its predecessors. Monster Hunter 4 U is looking to be every hunter's dream come to reality.