The Newscast brings in a new editor and bids adieu to an old friend.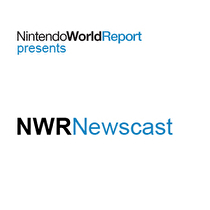 Subscribe via iTunes (Please rate and review, too!)
On this episode of the Newscast, the gang prepares to say goodbye to Nathan as he preempts his departure with wacky stories from Alaska. New podcast editor Scott Thompson is introduced, even if he is running late due to one of Andy's (apparently common) nefarious plans.
But fret not, there are games to be discussed as well! For example, Ghost Trick, which is only six months old! What's that, too new you say? Then you'll certainly enjoy some talk about Wind Waker and the Game Boy's Qix, which has just been released on Virtual Console.
Rounding out the episode is a discussion about EA buying PopCap and video channels hitting the eShop overseas.
Send all your Nintendo and Alaska related emails to us at newscast@nintendoworldreport.com
This podcast was edited by Scott Thompson.
Music for this episode of NWR Newscast is used with permission from A Boy Named Earth.