A few new games, a few old games, and a wicked awesome peripheral make up the content for this week's show.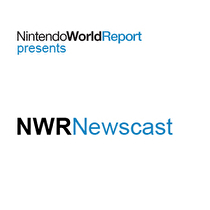 Subscribe via iTunes (Please rate and review, too!)
This week on the NWR Newscast, we take a close look at the demise of a few storied franchises: Guitar Hero and Tony Hawk. We analyze the decisions, and give our thoughts on what it means for the music genre.
Also on this week's episode, Zach talks about a game he's really enjoying on the PS3: Dead Space 2, and how that ties back to Dead Space Extraction.
Neal and Andy recently started playing No More Heroes 2, so that comes into the picture as well. Neal also has gotten ahold of the Rock Band 3 Squier guitar, and is itching to talk about it.
And had you heard there was a new Dragon Quest game coming out? Nathan's been playing it an awful lot lately, and has many many things to say about it.
This podcast was edited by Nathan Mustafa with help from Andy Goergen.
Music for this episode of NWR Newscast is used with permission from A Boy Named Earth.