The conversation flows as free as the wind on the latest episode of NWR Newscast.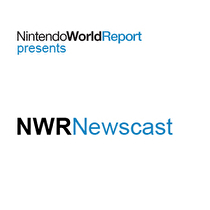 Subscribe via iTunes (Please rate and review, too!)
This week on the NWR Newscast, we discuss what we're reviewing, and talk about the newest competitor to the 3DS: the Sony NGP.
Also, we spend some time discussing features that are happening on the site, such as Extra Life and the 3DS Virtual Console Handheld wishlist.
The freely flowing episode is a bit of a change of pace for us. What did you think? Send us an email at newscast@nintendoworldreport.com
This podcast was edited by Nathan Mustafa with help from Andy Goergen.
Music for this episode of NWR Newscast is used with permission from A Boy Named Earth.