by Donald Theriault - 6:36 am EST
Total comments: 3 Source: Nintendo
A light week to round out the year.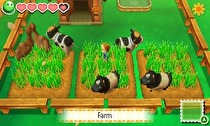 So here's a bit of inside baseball: The core of the downloads article is actually written on Wednesday night, because we get the downloads from Europe on Monday and Nintendo of America usually updates the website during the day Wednesday. Normally this works, but when Nintendo's on a holiday break... Read more...