After seeing #7 in the software charts, the News Editor needs a little bit of the bubbly.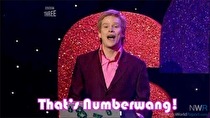 The industry as a whole had a major letdown compared to last October according to the latest results from the NPD Group, but Nintendo keeps on rolling along.
Unless noted, all figures are based on dollar sales in the reporting period of October 6 to November 2.
For the tenth month in a row, the Switch was the best selling console in the United States, though a revenue split between the Switch Lite and the Switch was not available.
Software saw four major debuts on Nintendo platforms, the best performing of which was Luigi's Mansion 3. The Next Level Games-developed title was third in the combined revenue charts with no digital sales for October, with unit sales topping the launch month of the original in 2001. The only games that ranked ahead of it were fellow October debutantes Call of Duty: Modern Warfare (2019) and The Outer Worlds, which is slated to hit Switch in Q1 of 2020. Ring Fit Adventure, though sold at a higher MSRP, slotted into the 10th slot on the top 20 revenue chart. For major October third party debuts, Overwatch was the #6 best seller on the Switch (at a $40 MSRP) and landed in the top 20 combined at #16, while The Witcher 3: Wild Hunt Complete Edition was 8th in the Switch top 10.
Nintendo catalogue titles also performed well in October. The Legend of Zelda: Link's Awakening was #11 combined, with Mario Kart 8 Deluxe drafting just behind in 12th. Super Smash Bros. Ultimate pulled in 17th place, while Breath of the Wild took 20th place and making it 30-for-31 in the NPD top 20. Third party titles included NBA 2k20 in 5th, FIFA 20 in 8th, Minecraft in 13th, and Mortal Kombat 11 in 15th. WWE 2k20, a prior year of which was on Switch, grabbed 7th slot despite thousands of reports of software glitches.
The full top 10s for software:
Switch
Luigi's Mansion 3
Ring Fit Adventure
The Legend of Zelda: Link's Awakening
Mario Kart 8 Deluxe
Super Smash Bros. Ultimate
Overwatch (Blizzard)
The Legend of Zelda: Breath of the Wild
The Witcher III: Wild Hunt Complete Edition (Warner Brothers Interactive)
Super Mario Maker 2
New Super Mario Bros U Deluxe
3DS
Pokémon Ultra Sun
Pokémon Ultra Moon
Mario Kart 7
Luigi's Mansion
The Legend of Zelda: Majora's Mask 3D
Super Mario 3D Land
Luigi's Mansion: Dark Moon
Super Mario Maker
Super Smash Bros.
Minecraft (Microsoft)