We got a bragging press release from Nintendo before this, so you know it's good.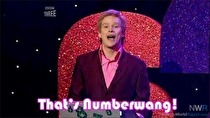 September might have been down overall, but Nintendo and one third party in particular are rolling.
All figures for the period of September 1 - October 5 and based on dollars unless indicated otherwise.
Hardware was down overall again in September, but the Switch continues to be the only platform showing year-to-date growth buoyed by the September 20 launch of the Switch Lite. Nintendo have confirmed total North American Switch sales at over 15 million as of October 5, meaning sales in one territory have surpassed worldwide sales of the Wii U. The launch of the Link's Awakening and new Smash Amiibo caused a more than 8x jump in the "interactive toy" market.
The big software winner of September was NBA 2K20, which launched September 6 and finished the month as the best selling game of 2019. Of Nintendo's big debuters in September, Link's Awakening was the only one to crack the top 20, taking the #4 slot. Other Nintendo games in the top 20 include Mario Kart 8 Deluxe in 10th, Super Smash Bros. Ultimate in 13th, and The Legend of Zelda: Breath of the Wild continuing its top 20 performance in 20th. Mario Kart, Smash, Breath of the Wild, and Super Mario Odyssey have now sold over 6m copies in the United States alone, with ten other unidentified games crossing the 1 million mark.
In addition to NBA, other 3rd party Switch titles in the top 20 include FIFA 20 at #3, Minecraft at #11, and Spyro Reignited Trilogy using its Switch launch to land in the #14 slot.
Dragon Quest XI, which launched September 27, did make the Switch top 10 at #7, while fellow September debutant Daemon X Machina failed to chart.
The full Nintendo top 10s:
Switch
The Legend of Zelda: Link's Awakening
Mario Kart 8 Deluxe
Super Smash Bros Ultimate
Spyro Reignited Trilogy (Activision)
The Legend of Zelda: Breath of the Wild
Super Mario Maker 2
Dragon Quest XI S: Echoes of an Elusive Age
Astral Chain
New Super Mario Bros U Deluxe
Super Mario Party
3DS
Pokémon Ultra Sun
Pokémon Ultra Moon
Super Mario Maker
The Legend of Zelda: Majora's Mask 3D
Mario Kart 7
Super Mario 3D Land
Super Smash Bros
The Legend of Zelda: Ocarina of Time 3D
Minecraft (Microsoft)
Luigi's Mansion